I am a huge fan of working out. Most days, you can find me on the tennis court playing a doubles or singles match. If I am not there, you can see me on the local roads, running a race. The problem I encounter many times, is where to put my keys and phone, when I am running. Putting them in my pocket is just plain annoying and putting them in a pocketbook, is heavy to carry when I am running. It is also not a safe option when I am playing tennis to leave my bag on the sideline. I know they make those fanny packs- but I honestly would never wear one. So the question is, where do I put all my personal stuff? Thankfully, Quivvers has come to the rescue and developed an amazing solution to keep my personal items on me.
Quivvers looks like this one me: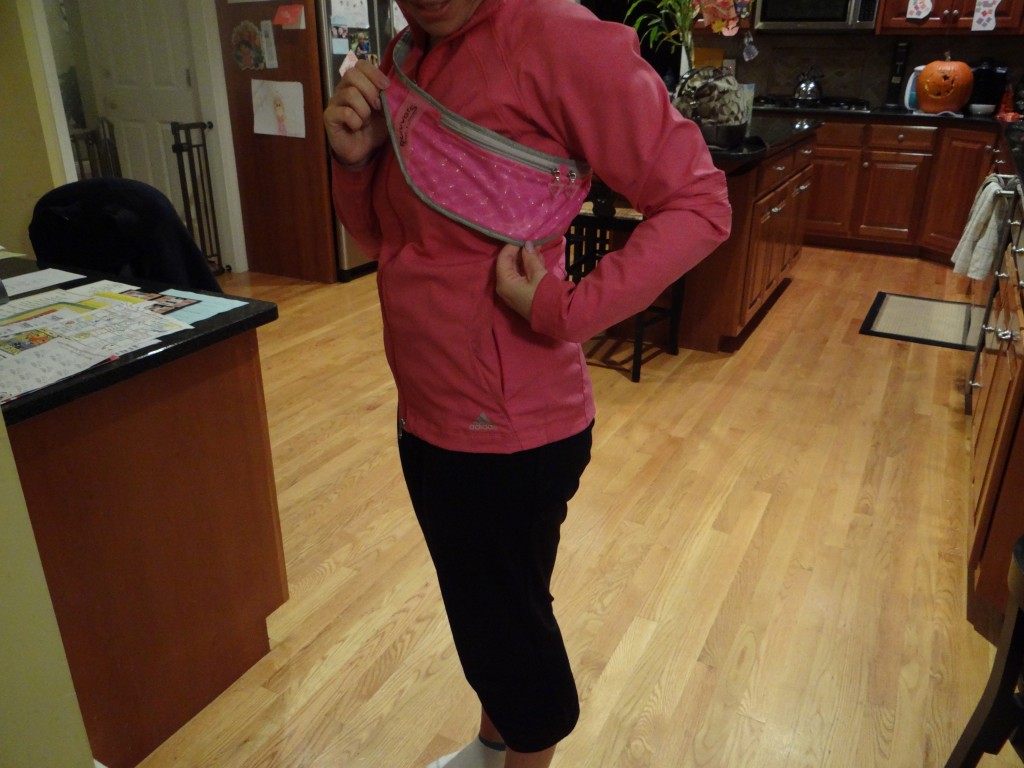 It goes over your shoulder to hold your phone, money, and personal items portable and protected. It is similar to a pouch that you wear but it is completely hands free and stays put on you, once you have it on. It is made of extremely high quality and will allow you to enhance your lifestyle on the go.
I personally think Quivvers is a true must have if you have an active lifestyle. I use my Quivvers everyday and get asked all the time where I got it. It is fantastic when I am doing my running or just doing a casual stroll with my kids. I don't have to worry about holding anything as Quivvers does it for me!  It is also very stylish, in addition to its functionality.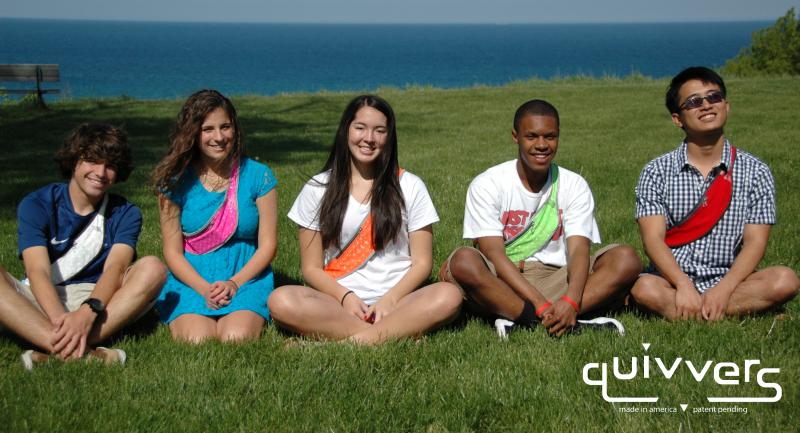 Quivvers launched in December 2011 and has had a fantastic response. They were chosen as a featured company in the Associated Press Fender Lounge at Sundance where celebrities loved Quivvers. People have been raving about Quivvers and now I can see why!  I will be sporting my Quivvers for many years now! It is a totally amazing product that I hope you all think about getting, especially if you are athletic! It retails for $50.00 so it is a great investment for now and the future.
Check out Quivvers on their website, as well as, on Facebook and Twitter.
*I was provided Quivvers for review purposes. As always, all my opinions are my own and not swayed by outside sources.