I have talked about my love of Nature's Sleep products before including my wonderful slippers that I use daily. I was lucky enough to receive the Nature's Sleep Viscolite Memory Foam Pillow to review and present my findings to you, my readers.
These days, it is just hard to find a good pillow to sleep with. Believe me- I have tried just about every pillow on the market, from the least expensive to the most expensive. Nothing really worked in making my neck and head feel comfortable when I slept. I would use these pillows and wake up with cramps around my neck, and feeling overall non-refreshed, even after sleeping 8+ hours. I used to try to fold the pillows every which way possible to try to make myself comfortable. After the buying of all these pillows on the market, I was just about ready to give up.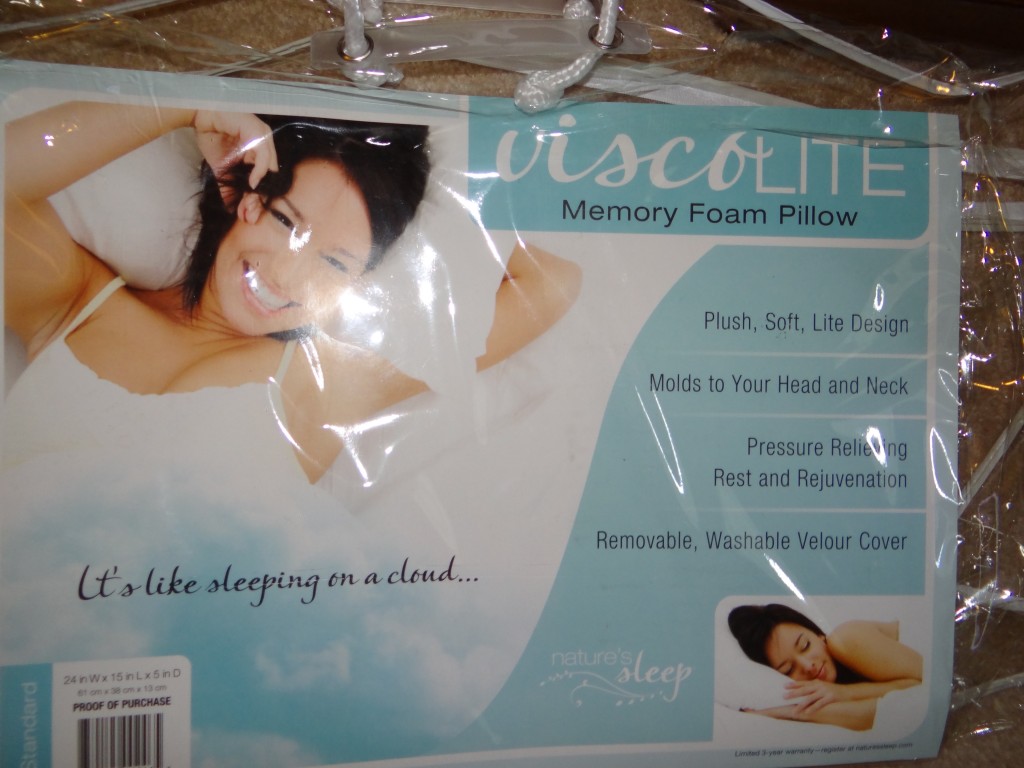 Thankfully, I found out about the Nature's Sleep Viscolite Memory Foam Pillow and have had huge successes since I started to use it. The pillow is the softest and plushest pillow I have seen on the market. When I lie down and use it, I feel as if my head is laying on clouds and I could go right away to dream land. I wish you can all feel how soft it is, and I am sure you would all run out and buy one!
The Viscolite Memory Foam molds to your head and neck. No matter how you sleep, the pillow will mold to whatever position you choose to sleep at night. I love when I wake up in the morning, and I see the imprint of my head in the pillow. It is just too cool that a pillow can contour to your head!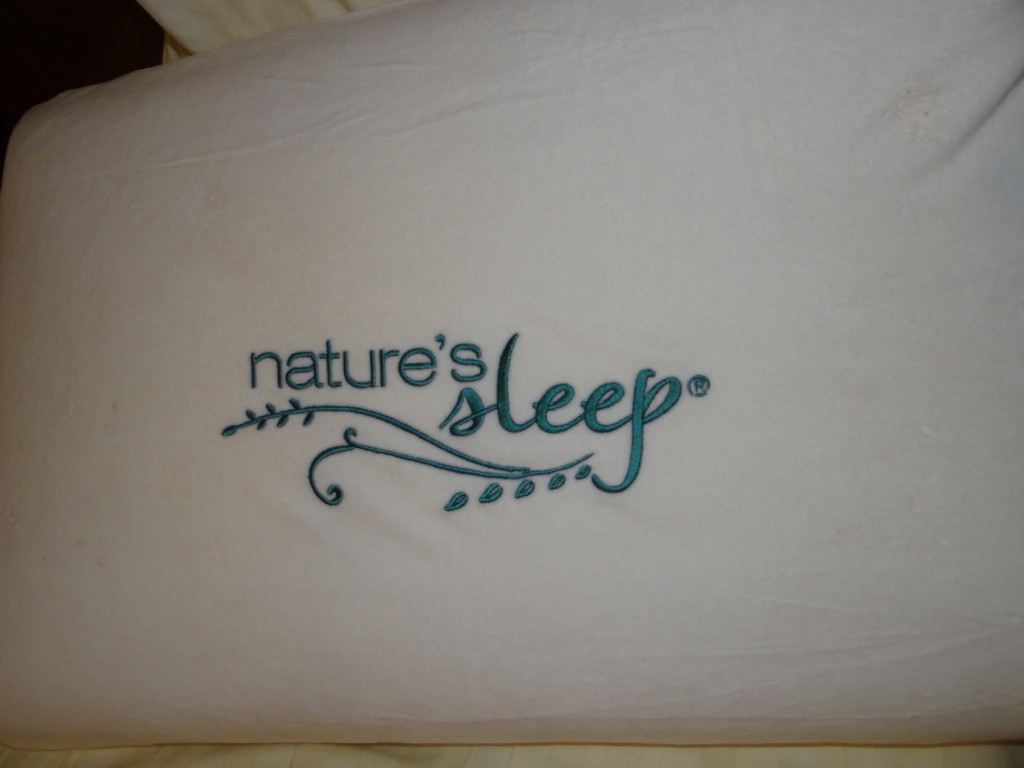 I also found that it relieves pressure of my neck when I wake up. Long gone are the days when I have to take a hot shower, just to remove the crinks in my neck. I no longer wake up with any aches or pains! It provides consistent rest and rejuvenation for me. It will help provide relief from many sleeping problems including snoring and insomnia.
The Viscolite Memory Foam Pillow is 24 inches wide x 15 inches length x 5 inches deep. It is just the perfect size to get comfortable at night. I have found since I started using it, I have woken up in the same position than I have gone to sleep the night prior. This is huge because prior to using the pillow, I would wake up and the sheets were all over and the pillows on the floor. I have turned into a much restless sleeper.
The Viscolite Memory Foam Pillow is available for $80 at the Nature's Sleep Site. The pillow also comes with a removable, washable velour cover to make sleep time even more peaceful.
Win it:
There are countless reasons we don't sleep well at night, from bodily aches and pains to daily stress. Your body's natural energy can help you heal – and now you can harness it while you sleep.
Nature's Sleep is introducing the BioCrystal® technology for Mattresses, an innovative new approach to revitalizing the body and mind. BioCrystal® mattresses allow and combine the power of crystals to enhance the natural flow of positive energy during ones sleep, so you sleep soundly through the night and wake feeling your best.
If you would like to win a set of pillows of your choice, please fill out the Giveaway Tools form below.
If you follow the following Facebook & Twitter account you get 10 points in the form below: