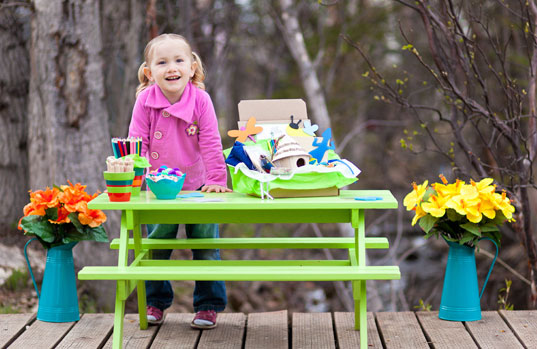 Hayley is at the age where she just loves doing crafts. If you ask her what she wants to do when she wakes up, she will answer me, that she wants to do some sort of craft. Lucky for me, I found out about a concept called the Green Kids Crafts Discovery Box, which has been incredibly useful as a parent for a child who loves crafts!
The Green Kids Crafts Discovery Box is a kids earth-friendly service that provides a monthly craft project for you and your child to do right at home. When signing up for the Green Kids Crafts Discover box, each month you will be sent a new craft, which is age appropriate! Each box contains full arts and crafts materials for three different projects. Each craft, the family can particpate in, to spark creativity and cultivate love and respect for the environment.
Each project you create will be 100% earth friendly. They do not use any plastics or foams, but rather use supplies that are natural, recycles, and good to earth. They also use 100% recycled shipping materials and all their craft projects are packaged in plant-based compostable cello bags.
This month we got three different projects in my Green Kids Craft box which include birdwatching spotting scope, bird house, and bird puppets. Hayley is so into birds this day and nature, so it was a very apropro craft box. She had so much fun making her own very special creations. I had to help her with it, but it was a great bonding activity. Each project was sent a project sheet with the materials provided and the directions to do each project.
We love doing thes Green Kids Crafts and had so much fun partaking in each one. It allows Hayley to entertain her love of crafts!
I highly suggest checking out Green Kids Crafts for the upcoming holiday season. It would make a great gift for your little one, and again every project is age specific. To learn more about this wonderful mom-inspired service, check out Green Kids Craft on their site, as well as on Facebook and Twitter!
*I received the products for review purposes. All opinions, are my own and not swayed by outside sources.