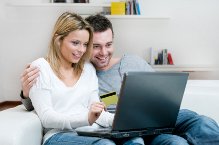 This fall is flying by, and suddenly we are rushing into the Holiday Season full speed ahead. The upcoming season is also known as the giving season, and as much as we love finding gifts for our loved ones, my husband and I always make a point of also giving to those less fortunate as well.  We try not to go too overboard with the holidays, but I guess charitable giving seems to balance out the excess in our home where we celebrate a big traditional Thanksgiving, followed by both Chanukah and Christmas.  We have much to be thankful for, and believe that because we have everything we need to feel grateful, a home, family, and food on the table, it is our duty to share some of that with others who may not. Even before the holidays set in it seems like everyday requests come by mail or on Facebook to donate to an organization, or sponsor participation in a walk / run / ride for charity. It won't be long before requests to make a holiday donation to favorite causes come flooding in too! Now that contributions can be given directly on-line it is much more convenient these days to donate to your favorite causes.  I used to hesitate to donate over the computer, even though it was a much more convenient option, because of my security fears when it came to using my credit card on-line.  It is a relief now that I have Lifelock in place to be able to feel confident that I have the best security technology has to offer when I use my credit card for online giving.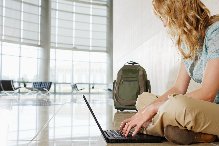 I know that LifeLock is working proactively for my security whenever I enter my credit card to donate. That allows me to be more generous without having to worry that I am making my own resources vulnerable by doing so. LifeLock will alert me of potential threats both credit or non-credit related ahead of time, and is constantly monitoring exposure of my personal information to keep it safe.  knowing that I can call them 24/7  with any questions or concerns gives me peace of mind. I look forward to the joy of giving this season, and feeling secure while I do.
Don't forget that the LifeLock for Life game continues throughout 2013 and you can play every week for a chance to win great prizes.  If you haven't started playing yet, just "Like" LifeLock on Facebook and visit the LifeLock for Life tab to begin, you can learn more about how life events affect the security of your identity.  Each correct answer will equal an entry into the contest.  This sweepstakes will continue throughout 2013 for multiple chances to win.  This is an exciting opportunity to win prizes while you learn how to better protect you and your family.
In the game each month, questions concentrate on specific life events, such as purchasing a new home, donating online, and protecting yourself while shopping online. Prizes will include Visa gift cards, LifeLock memberships, and family vacations.  Who knew that learning how to keep your identity safe could be so much fun!?
Please check out LifeLock on Facebook and Twitter to learn more!
*I am a LifeLock brand ambassador. I was compensated for this post but all my opinions are my own and not swayed by outside sources.