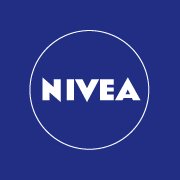 I have talked about my love of Nivea before as it truly has made my skin have the smoothest glow and be purely sensational! With September being National Skin Care Awareness month, I thought I might suggest some products to you, to make sure you take care of your skin and become aware how important using these products are for your skin! I know, if you are a mom like I am, you have very little time to adhere to a good beauty regime, however, by using the three below Nivea products- it will take little time to see improvement in your skin. Promise!
1. Nivea Touch Of Renewal Lathering Body Scrub: Experience the gentle exfoliating cleansing of NIVEA Touch of Renewal Lathering Body Scrub. The smoothing formula contains Micro peeling particles and Vitamin E pearls that work together to gently slough away dead skin cells and reveal silky smooth, glowing skin. The luxurious lather pampers your skin, leaving it feeling healthy and beautiful.
The Nivea Touch of Renewal Lathering Body Scrub is gentle enough to use daily. I love using this because when I am done showering, I have soft and radiant skin. Seriously, it takes away all the roughness and makes my skin silky smooth. It is designed with Nivea's breakthrough Hydra IQ Technology to provide your skin with intense, long-lasting moisturization throughout the day, even beyond the shower.
2. Nivea Smooth Sensation Daily Lotion: Nivea Smooth Sensation Body Lotion is the smoothest sensation in skin care. It is a lightweight lotion with triple action moisturization for touchably soft skin. The Nivea Body Lotion has Hydra IQ Technology, Shea Butter, Glycerin and has the added benefits for all day moisturization, smoothing and nourishment, and attracts moisture.
In the fall, I start to get dry skin and this lotion is perfect to make it feel smooth and not dry at all! I highly recommend this lotion for the upcoming fall/winter months! I usually use it at least once a day, but many times, use it multiple times a day.
3. Nivea A Kiss of Olive Oil and Lemon Moisture Rich Lip Care: I have tried many lip balms that none that feel as good as the new Nivea Moisture Rich Lip Care. It is enriched with natural olive oil and lemon extract. Let your lips feel and look soft and smooth, to make every kiss memorable. Nivea Lip Care gives you beautiful lips that are ready to kiss and be kissed.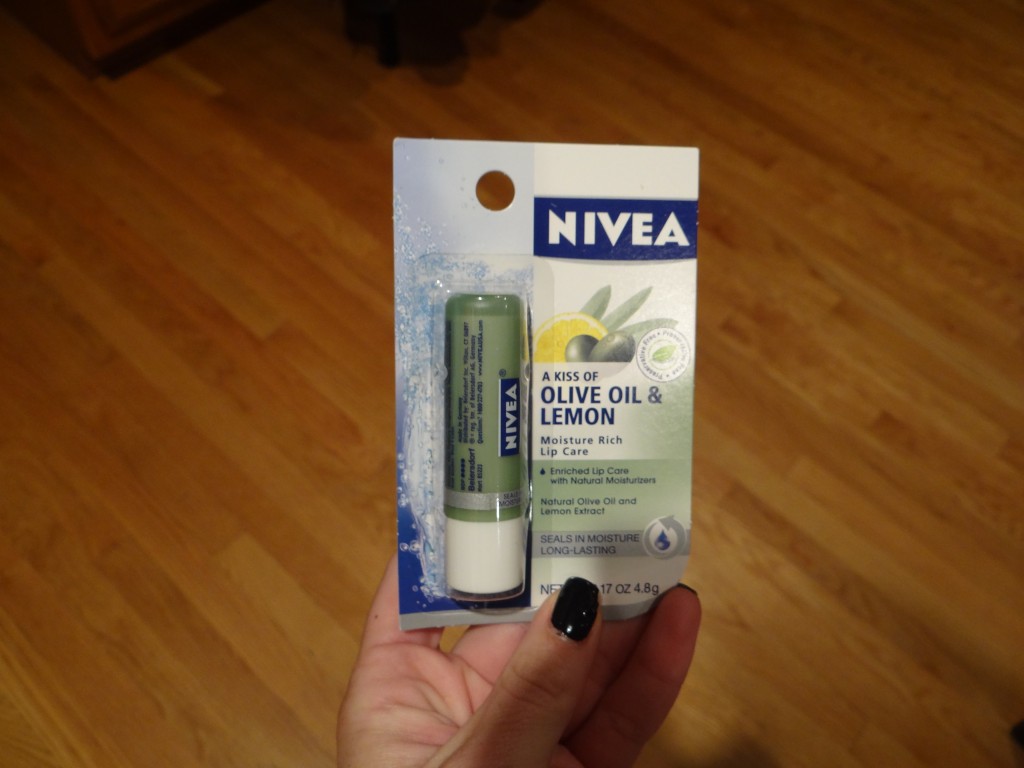 Nivea Lip Care products are formulated to provide hours of moisturization. The lip care formula combines the moisturizing effects of olive oil with the flow of lemons to smooth and and nourish dry, rough lips. The Natural Olive Oil helps moisturize dry lips and leaves lips feeling smooth, soft, and hydrated.
I seriously love this Lip Care line. My lips have never felt smoother!
Buy it: You can purchase any of these Nivea products in any major retailer or find where Nivea products are sold her: Nivea.
Win it: One lucky winner will receive all three products above and a $50 Visa Gift Card.
Please follow the directions below and for each entry, make sure it is a separate comment to receive credit. For example if it says +2, make sure you put two comment entries. The giveaway ends October 18, 2012 at midnight so enter now. Winner will be picked through random.org and will have 48 hours to verify their winner acceptance. US only
Mandatory entry: (+1)- Tell me if you ever tried Nivea products and if so, which one.
Optional entries: (+2)- Follow Nivea on Facebook
(+1)- Follow Mommyhood Chronicles on Facebook
(+2)- Follow Nivea on Twitter
(+1)- Follow Mommyhood Chronicles on Twitter
(+2)- Follow Mommy Chronicles on Pinterest
(+2)-Email subscriber- sign up for my emails- just click subscribe to emails in any post
(+3)- Tweet about the giveaway- make sure you mention @NIVEAUSA and @dentistmel along with the giveaway in your tweet- Can be done daily but please put your links below for verification
*Thanks to the PR firm and Nivea for allowing my readers a chance to win their own prize pack. While I did receive the same prize pack, all my opinions are my own and not swayed by outside sources.