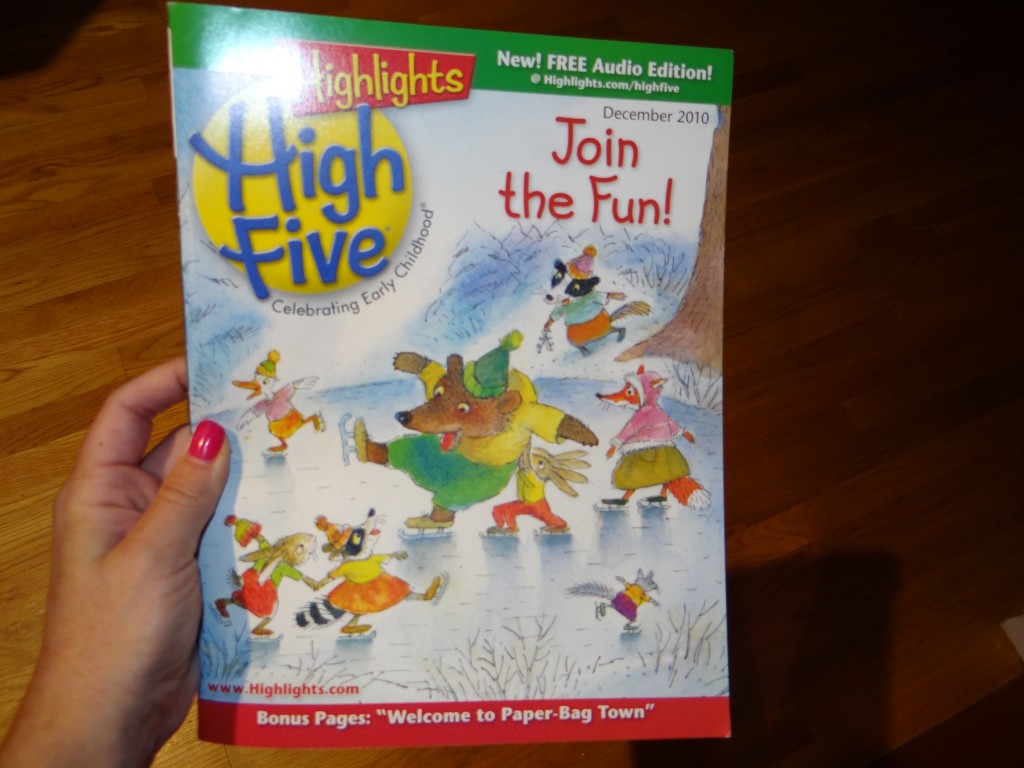 Let me take you back around 20-25 years (gasp.. I know I am aging myself) when I was beginning my school years. I vividly remember at the time my mom introduced me to Highlights magazine as I was really into learning and this was a great magazine to allow my love of learning to continue. I also remember those years when I would go to the dentist, and see all the Highlights magazines scattered on the counter for us little ones to read and write. I remember doing the hidden pictures and reading all the stories included. It was truly a fantastic magazine that allowed me to have fun, learn to read, and use my imagination all in one!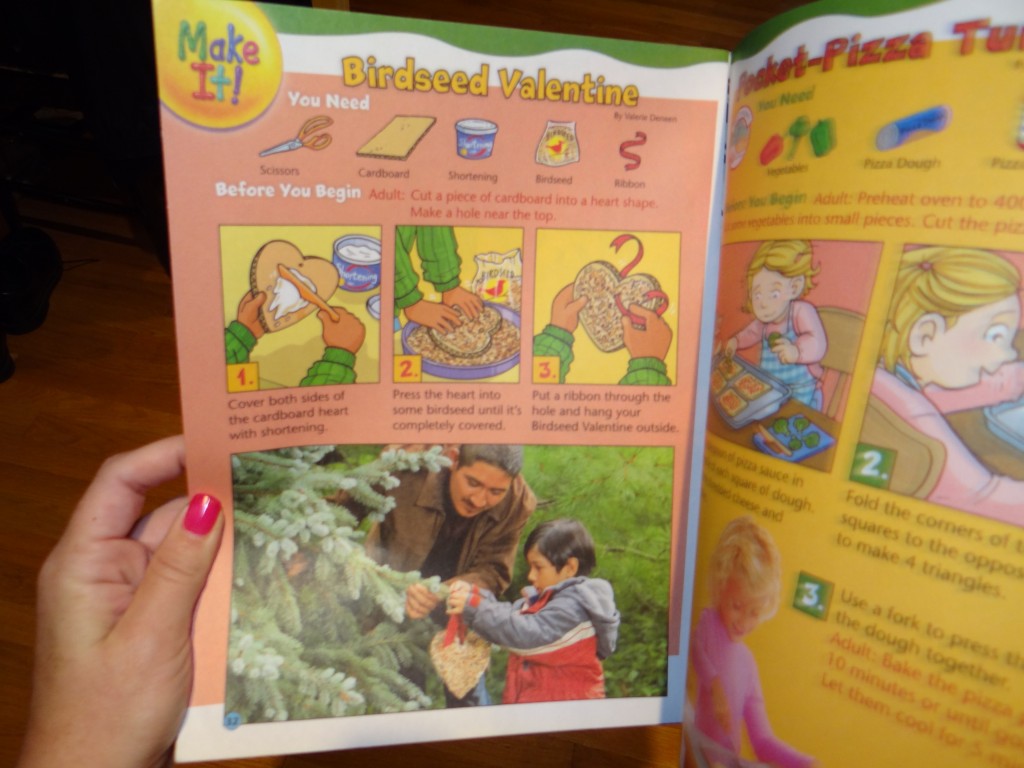 Now imagine my surprise when I was invited to attend the Highlights party at BlogHer 12 this year. This was one party I was so excited to attend because I knew I wanted to start introducing my children to Highlights and see all the new magazines they had in store. I had the privilege to meet Kathleen Hayes, who is the editor in chief of Highlights. She was a pure joy and she really got me so excited to be reintroduced to Highlights, and pass the love of Highlights to my children, as well as my readers.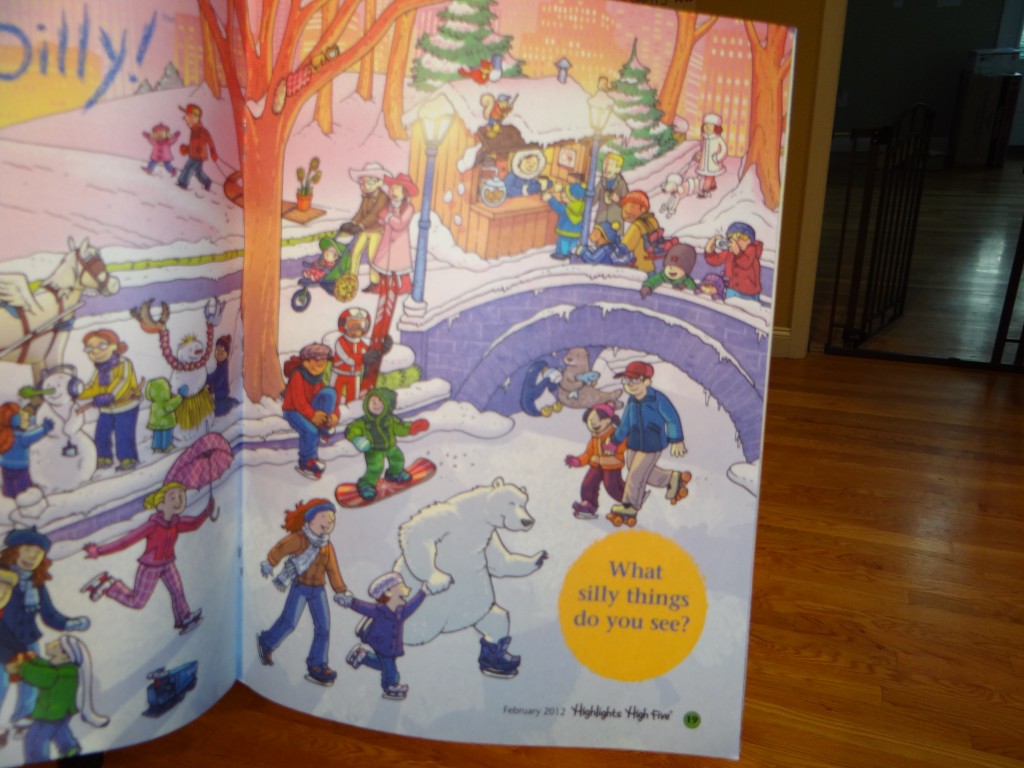 Kathleen Hayes also sent me a huge supply of Highlights High Five Magazines so we can put them in my husband's office, allowing his patients to experience the same love of Highlights that I had when I was a girl. The response from his patients to the Highlights High Five Magazine was overwhelming. They could not put it down!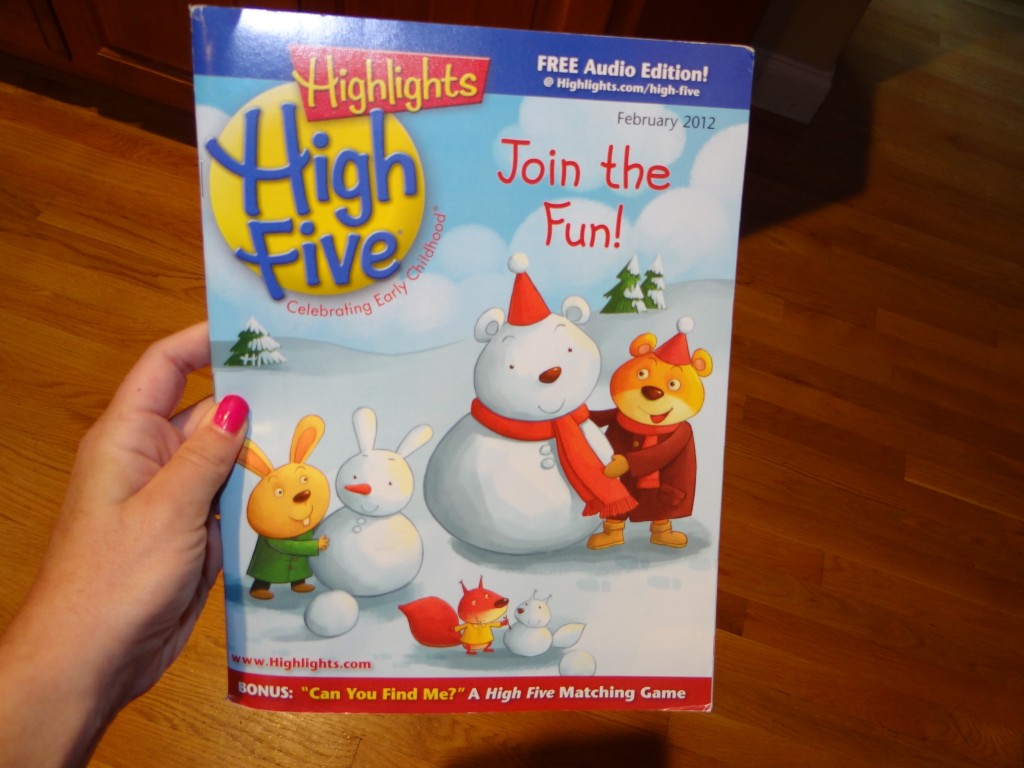 Highlights High Five is the new magazine aimed at children 2-6 years of age. If you have a child in this age range I highly suggest you sign up for a one year subscription of Highlights Five which will only cost you $34.95 for a full 12 months. That is under $3 a month for your child to receive his/her own special piece of mail!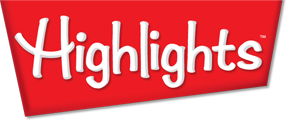 Highlights High Five celebrates the early years of childhood, at the time when discovery and imagination are the most prevalent. It is aimed at helping parents, educators, and other caregivers nurture young children by encouraging their natural sense of wonder about the world, promote reasoning, problem solving, and creative self-expression. It allows a child to develop the love of language and develop a rich vocabulary. Also, and I feel this is the most important attribute, it allows children to be kind, get along with other children, and grow self confidence.
When we gave one of the High Five magazines to Hayley, she was instantly drawn. Although she is not reading yet, she loves the Let's Read together section. She asked me over and over to read her the stories, and when I am doing it with her, I am helping her sound out the words. Her absolute favorite sections is the My First Hidden Pictures. She can seriously look at it all day- she NEEDS to find all the pictures. I will tell you that Highlights does a fantastic job putting the hidden pictures on the page. It is challenging to provide your kids entertainment but also allow them use their little minds.
They also have sections in every magazine called Let's Do it, which allows you and your kids to have some fun with cooking. It gives some amazing cooking recipes that are fun and creative! In that section, there are also various activies that your kids can do. Don't forget to get to the end of the magazine where there is various bonus pages including matching games.
Highlights High Five is interesting, fun, exciting, colorful, creative, and educational! The pictures on each page are vivid, beautiful, and bring life to the words on the page. They are very easy to store when you are done. Once we are done with one, we put it away but a few weeks later take out the same magazine, and it is as if she has never seen it before. Simply put this is an amazing magazine for your children!
*I received Highlights High Fives for reviewing purposes. As always, all my opinions are my own and not swayed by outside sources.