Truth be told that the Mommy Hook is on my top five must have items for any new moms! It is an essential mom item and saves me everyday when I travel with my stroller and go shopping.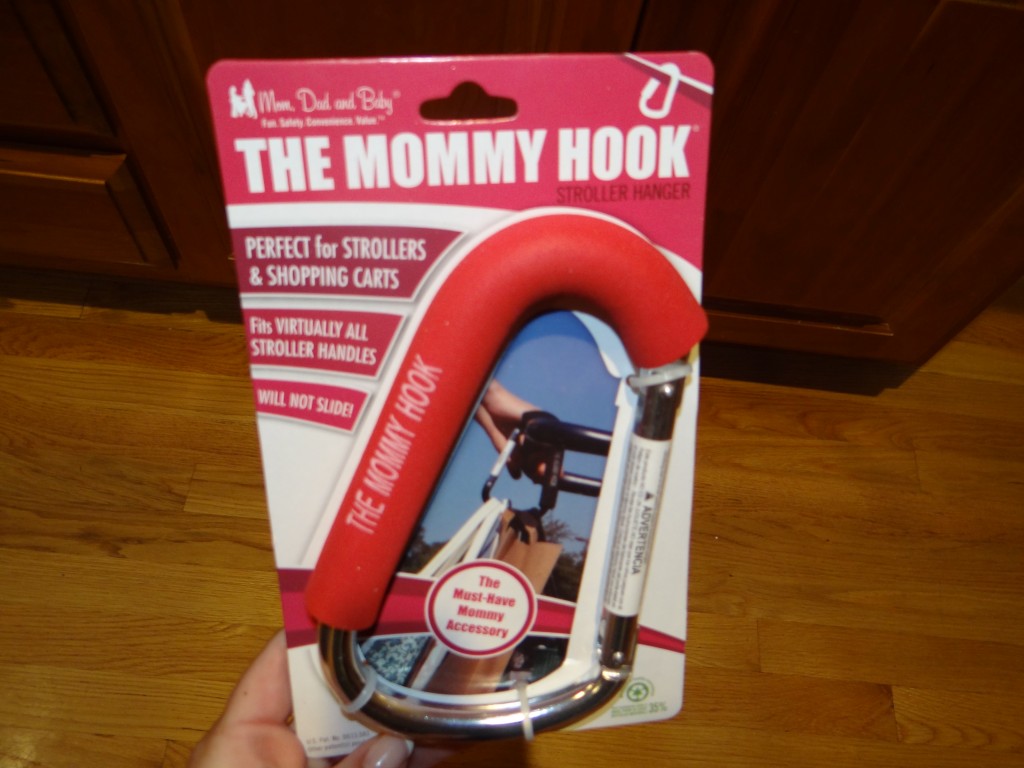 If you are not familiar with the Mommy Hook, it is the most AMAZING stroller hanger that is perfect for strollers and shopping carts. I say AMAZING because if anyone knows me, you know that I am a big shopper. I have two small kids so I take my stroller with me, wherever I go, and then have the dilemma where to put my shopping bags when I am ready to leave. What do I do- stroll 2 kids and then carry my 2-3 bags on my shoulder. That does not work!
Thankfully, the inventors of the Mommy Hook realized there needed to be a way to be able to hook up shopping bags to strollers. And so the Mommy Hook was invented…. I had the pleasure to test out Mommy Hooks on both of my strollers- one was a double stroller and the other was an umbrella stroller on a recent shopping trip. Let me tell you, that the Mommy Hooks supported all my bags (and they were heavy) on my strollers.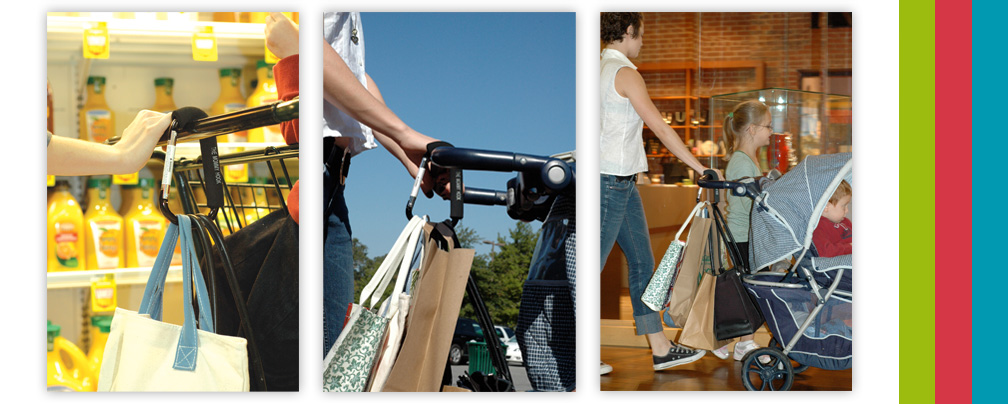 The Mommy Hook is the most perfect stroller hanger. It fits most strollers and is extremely lightweight, but durable to support weights from bags. It is made from durable, heavy-duty aluminum and won't break like plastic,cheap hangers. The Mommy Hook has an unique rubber grip so it will not slide on your stroller. Once you put it on, it will stay in place! To put it on, all you have to do is clip it to the part of the stroller you like it to do on. Easy!!
I assure you once you buy the Mommy Hook, you will be so glad you did. It is an absolute life saver! You can purchase the Mommy Hook at retailers nationwide as well as on The Keen Distributor Website for $9.99.
*I received some Mommy Hooks for review purposes. As always, all my opinions are my own and not swayed by outside sources.