I know I shared my story before, but  in case you have not heard, I lost around 50 pounds 10 years back and I have proudly kept it off. Sure, I go up and down 5 pounds by overall, try my hardest to maintain my weight. I just feel better at a weight that I am comfortable with.
Just recently I embarked on a 5 night cruise and I ATE!!  I came back 4 pounds heavier in 5 days- yes, you do the math! So, I knew I needed to do something to lose that weight and let my cute skinny jeans fit better. Thankfully, at the perfect time, Diet-To-Go sent me an amazing amount of breakfast, lunch, and dinner meals. If you have not heard of Diet-To-Go, it is a delivery system of healthy nutritious meals that are delivered to your door. That is right- you will get breakfast, lunch, and dinner delivered right to your doorstep! How cool is that!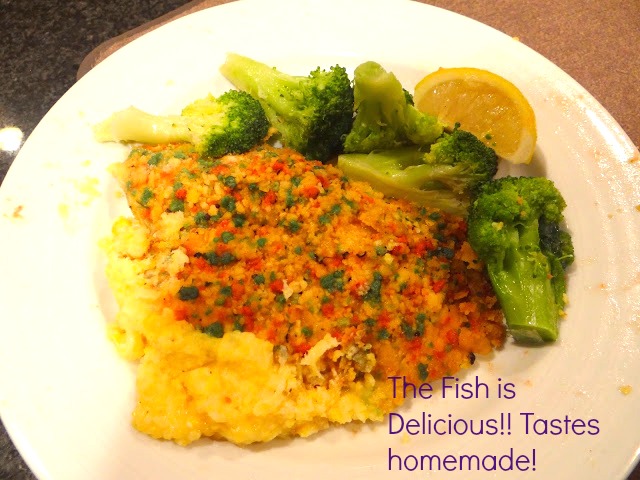 These meals are fresh home cooked meals that are proportioned out to make sure you are eating the right balance of nutrients, as well as the right combination of proteins, fats, and calories. When I received the meals such as REAL pancakes, sausages and eggs for breakfast, or wonderful lunch/dinner foods such as Salmon burgers, pastas, and meat- I instantly put them in the refrigerator. I did section off some of the food to freeze so I can have it at a later time. I did note that if you freeze a meal, that it sometimes took longer than a few hours to thaw. So if you want a certain dinner and it is the refrigerator, make sure you take it out in the morning so it will be ready.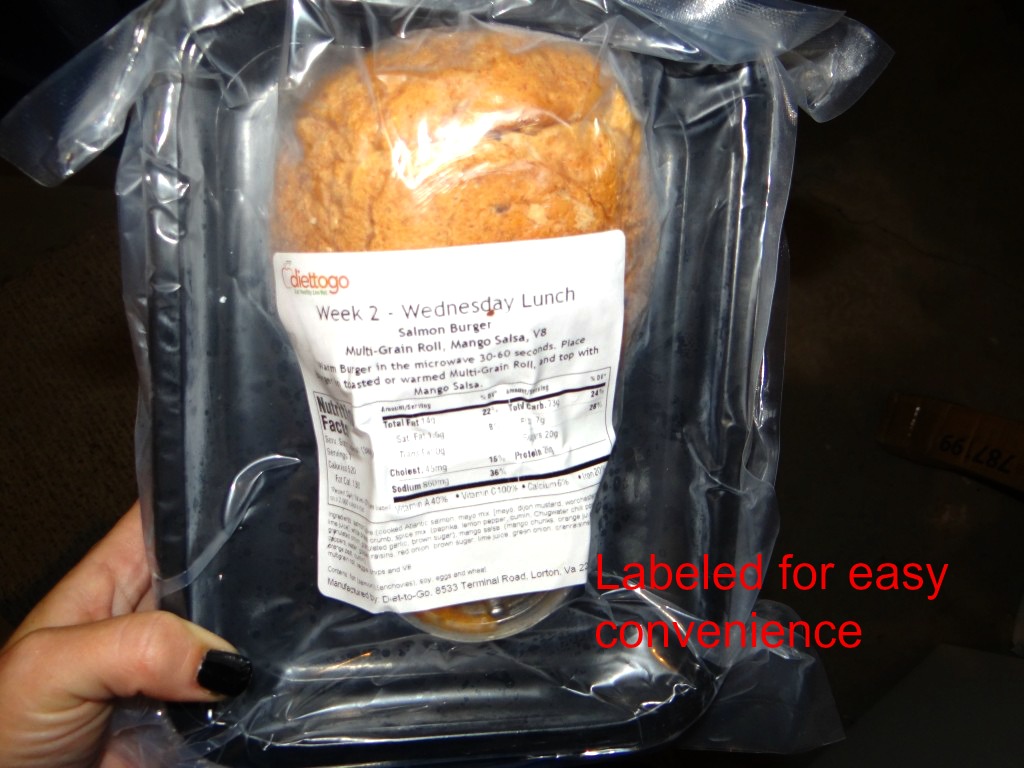 The price of these meals is very affordable. It will cost you virtually the same if you had to buy all the ingredients at the supermarket. The best part is, is it is fresh and you don't need to do any cooking or cleaning up. These Diet-To-Go meals are perfect when I am tired at night and don't feel like cooking. It is so easy and convenient! And an added bonus: healthy!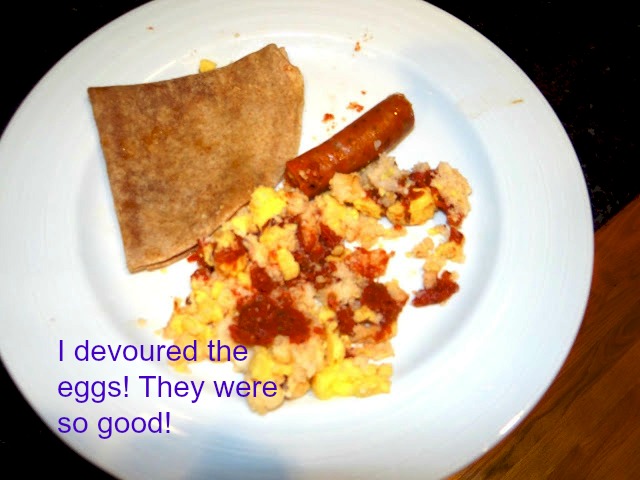 Now for the taste, it was really good! It actually tasted like fresh food that I would make at home. There was only one item I did not like and that was the salmon burger, but in actuality, I do not like salmon to begin with. Everything else was delicious! I think my favorite meal was the Raviolis! Yummy!
You are able to customize your meals if you like as well. For instance, if you want something low fat or if you are a vegetarian, they will do this for you! I choose to get the low-fat selection since I generally eat items that are lower in fat. I was nervous that it would taste like "diet" food but it surely didn't. I added a salad to my nightly meals and I felt very satisfied- not hungry when I was finished!
If you are looking for an easy way to lose weight or maintain weight in an easy and healthy way, be sure to check out Diet to go! The choice and variety is terrific and the taste is wonderful! It is really so easy- perfect for those who need a quick dinner, lunch, or breakfast option.
You can learn more about Diet-to-Go on their website. Enjoy 25 percent off their meal plans with the coupon code of 25percentoff when you check out!
You can follow Diet-to-Go on Facebook and on twitter to learn more!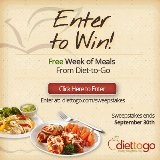 *I received the products to review from Diet-to-Go in conjunction with the Pollinate Media Group. As always, all my opinions are my own and not swayed by outside sources.