LeapFrog is a name every mom/dad knows! If I mention LeapFrog, I am sure all of you moms/dads, at one point or another owned one or many LeapFrog products. It is a trusted name for creating incredible and innovative products for young ones. LeapFrog recently came out with their new touch toys which include the Touch Magic Rockin Guitar and the Touch Magic Learning Bus.  What is so awesome about these toys is they use the new technology to recognize your kids taps and swipes to make the product work. There are no buttons to press, just tapping that needs to be done by your children to get the toy to sound. It is really an innovative idea especially with todays age of phones and such, where kids are no longer pressing buttons. Kids are now simply touching, swiping, and tapping to get their favorite LeapFrog toys to come alive!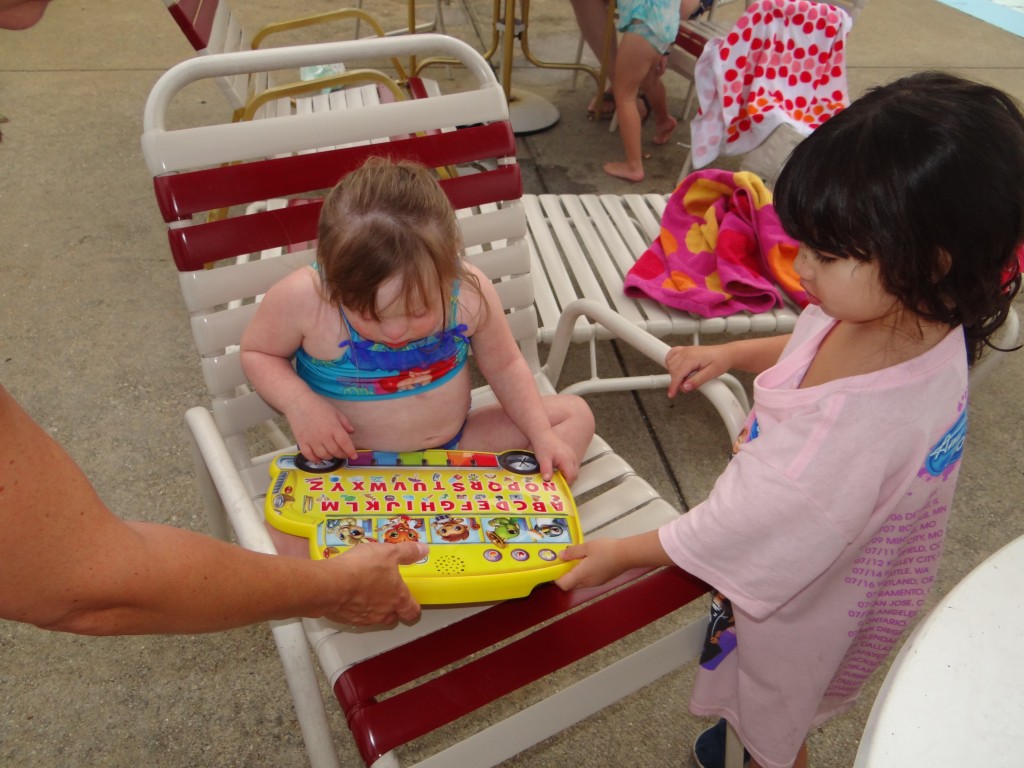 I was very excited when I was contacted by MomSelect to host a LeapFrog Magic Rock N' Learn Party! We were given LeapFrog Touch Magic Rock N' Learn Guitars, Touch Magic Learning Bus, invites, information to share about these LeapFrog products, coupons, activity sheets, and exciting Rockin' Guitar Video Contest to share with all my friends. We decided to hold this party at my local swim club as I thought it would be fun for the kids to play with the toys and then cool of in the pool. When the kids were in the pool, I had time to show all the moms additional information and give them their wonderful coupons.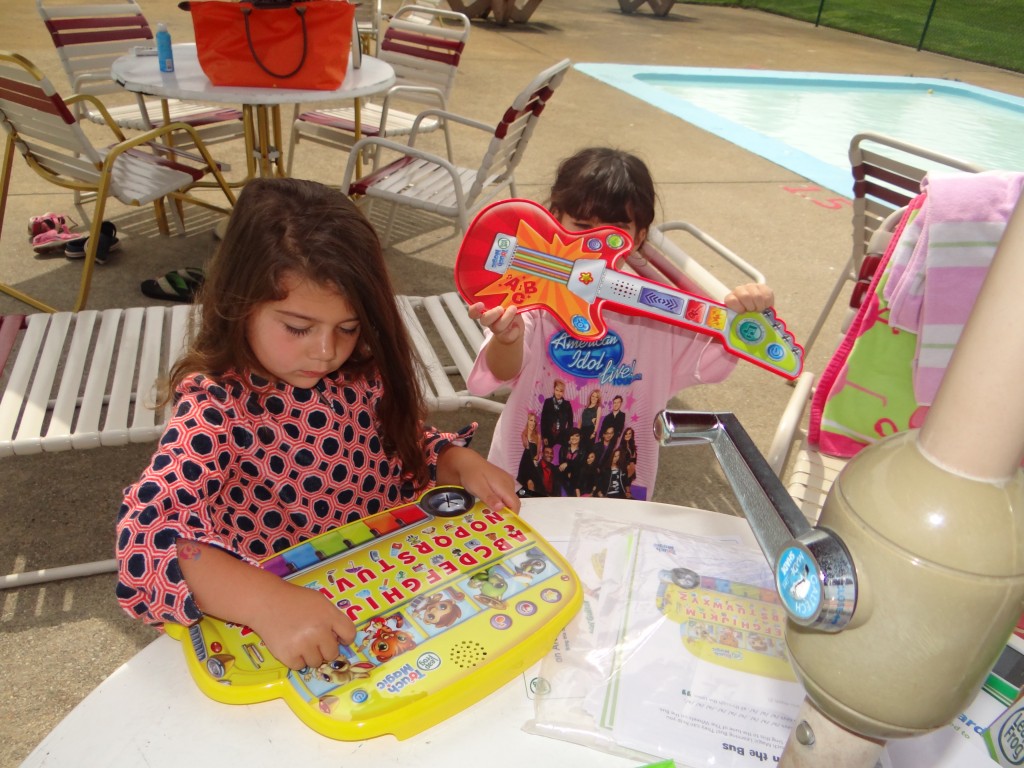 I set up a table that LeapFrog gave me for them to color in activity sheets where they would match pictures to letter sounds. The kids were having a blast and learning at the same time as playing. They also had cut-out activities to cut and paste into the little activity books that they provided. They really had so much fun!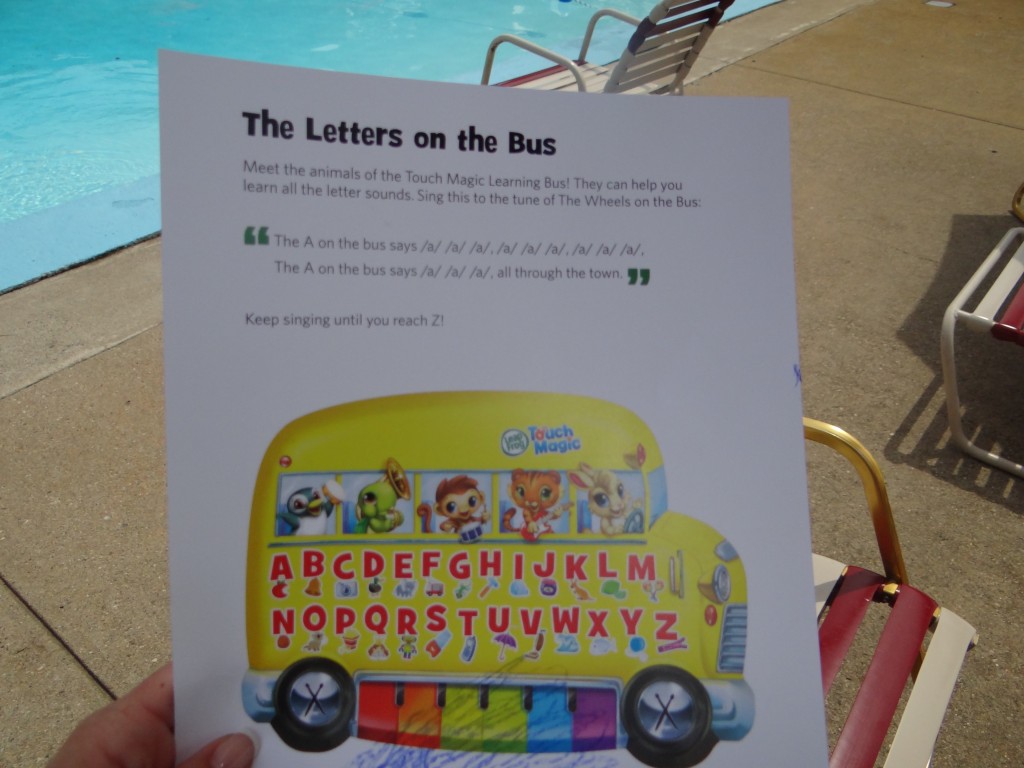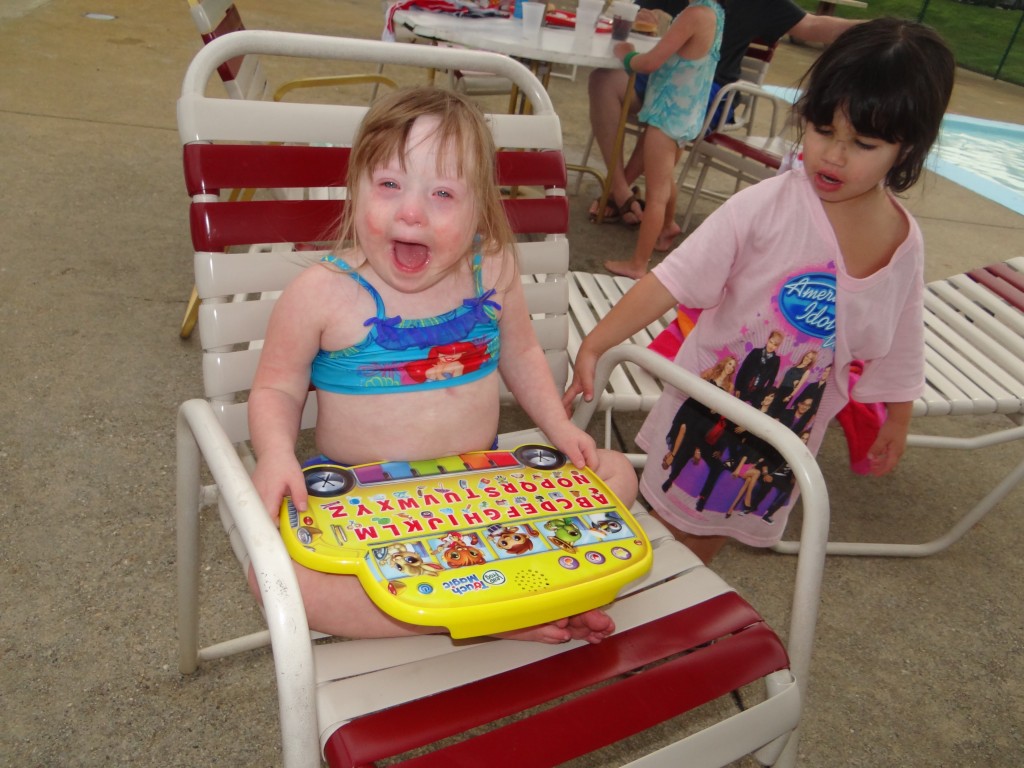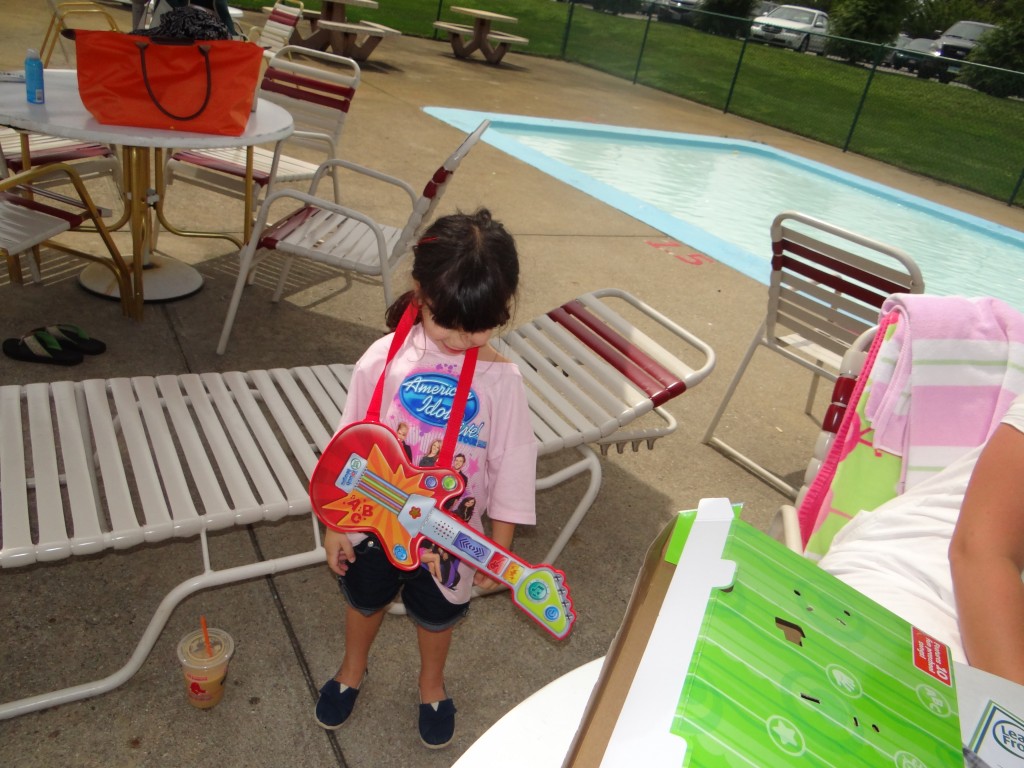 They then sat around testing out the LeapFrog Magic Rock N' Learn Guitars and Touch Magic Learning Bus. The LeapFrog Magic Rock N' Learn Guitars brings magical fun and preschool schools with every little touch. Kids can choose  to play solo without a backup, play around with a band or select electric or acoustic guitar to songs including: The Alphabet Song, Rockin' Robin, Itsy Bitty Spider, If You're Happy or You Know it, and Pop Goes the Weasel. They can customize their play experience by adding guitar riffs, silly sounds, and drums.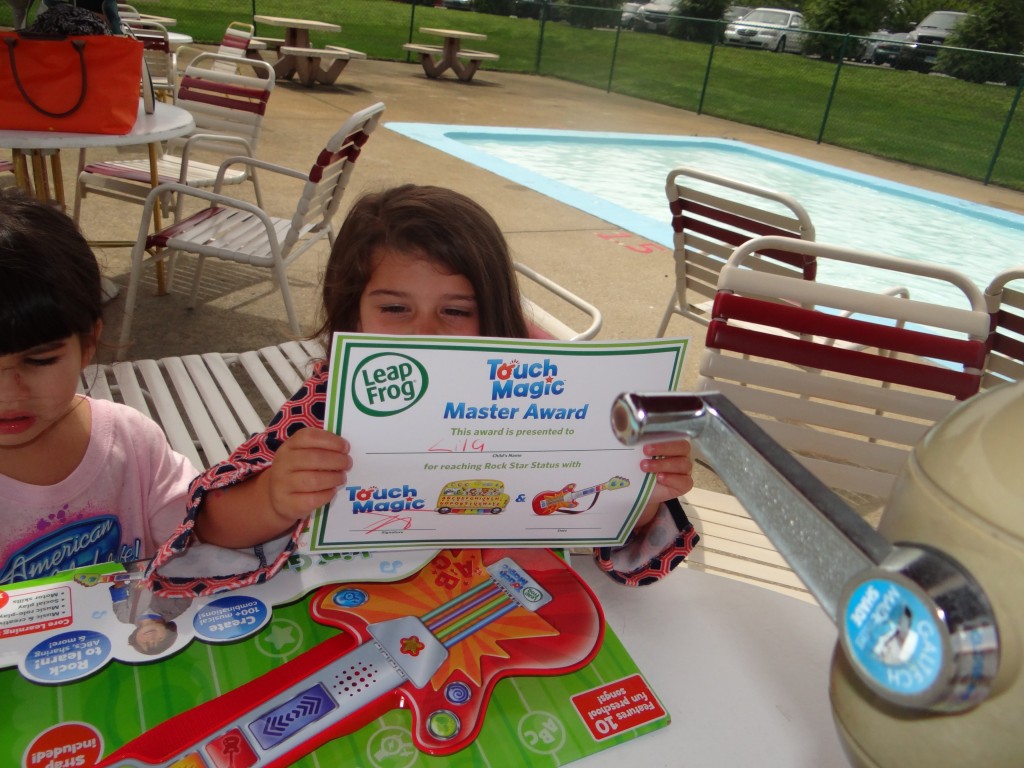 Learning ABC's is one of the first steps in early childhood development. The Touch Magic Learning Bus takes children on a magical journey filled with educational discovery and games.  With a simple touch, preschoolers can use the six piano keys and two drum pads to play along with songs including Wheels on the Bus, ABC song, and original Rockin' School Baby. The interactive surface features glossy, smooth graphics encouraging exploration and features over 40 touch points  that allow kids to play their way through core learning skills.
The kids had a blast playing with the toys. I had a blast watching them not only play, but play with toys that are educational. It is a great way for some of the kids to start learning their ABC's while incorporating love of music. After the kids played, they went in the pool and I was able to tell the parents more information about these great products and offer them coupons so they can go and buy it at their local retailers.
LeapFrog Touch Magic is offering a chance to win $500 from August 1- November 30, 2012. Simply visit www.touchmagic.learningfrog.com and upload a video of your child jamming and learning with Touch Magic Rockin' Guitar or your own guitar that they you can create our of your own materials. Then share the video by promoting it on Facebook and email with friends and family to see. Each video will then be judged as stated on their site and winners will have a chance to win a $500 gift card.
*I received free LeapFrog products in order to host the LeapFrog sponsored Rock'n Learn Party and Mom Select. All my opinions are my own and not swayed by outside sources.