Let me tell you about our dressing routine in the morning. I take out Hayley's outfit, usually a skirt with a top, and Hayley then immediately puts the outfit back and picks out her own dress. She is a complete girly-girl, and everything she picks to wear has to have sparkles, ruffles, and fun to it. Her teachers remark that she is Diva Hayley. I have tried many different types of styles, but she always ends up resorting to her own choices. I have decided that since she is almost 4 now, I will let her make her own decisions of what clothes she wants to take from her closet. I buy everything she owns so I know there is nothing inappropriate in there- so why not let her pick.
Fast forward to a few days back when we received a box of Barbie clothes along with some fun accessories. Can you believe that clothes now feature all the fun of Hayley's absolute favorite dolls in the world, Barbies? Hayley instantly recognized the box that came as being "Barbie" as she puts it. She received a digital camera to take pictures of her outfits, along with 2 completely adorable outfits. When I took them out of the box, Hayley was EXCITED! She wanted instantly to try on the outfits to see how she looked in them. All she kept asking was if she was beautiful like her Barbies in her clothes. I told her she was beautiful no matter what, but the clothes made her extra beautiful!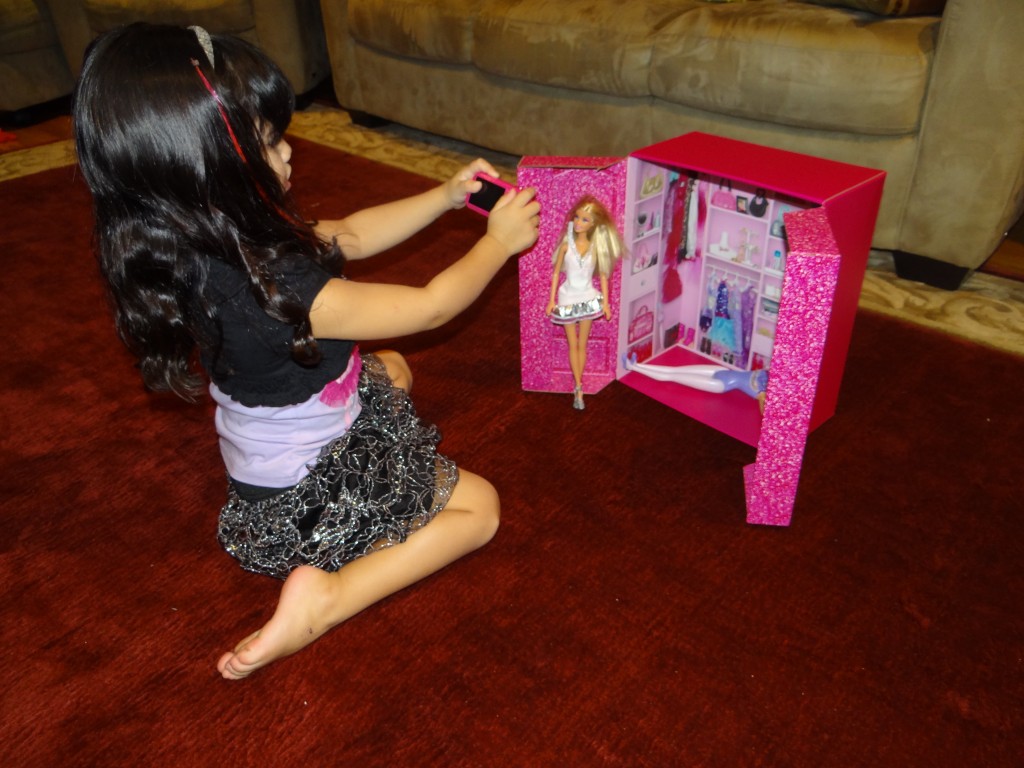 Hayley wanted to try on all her clothes and model them for me. The first Barbie clothes she tried on from the new Barbie Clothing line debuting this fall 2012, was the Barbie Sparkle Top and Skirt.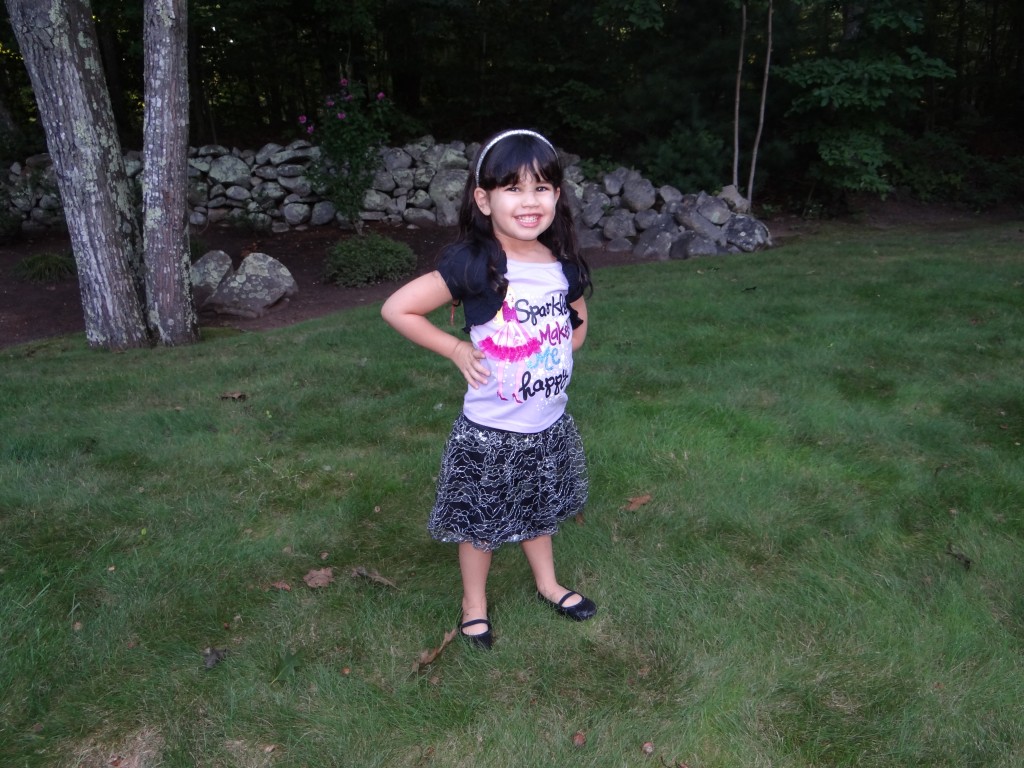 Seriously, how cute is this outfit! It screams fun to me and just makes me happy to see her in it. The ever famous Mattel doll declares, "Sparkle make me happy" in the cutest glittery top with famous bottom skirt, that has built-in shorts so your child can be comfortable. The best part of this outfit besides being adorable and exciting to Hayley, is the price. It retails for $11.89 each at Kmart. For the affordably and quality, you can't beat it!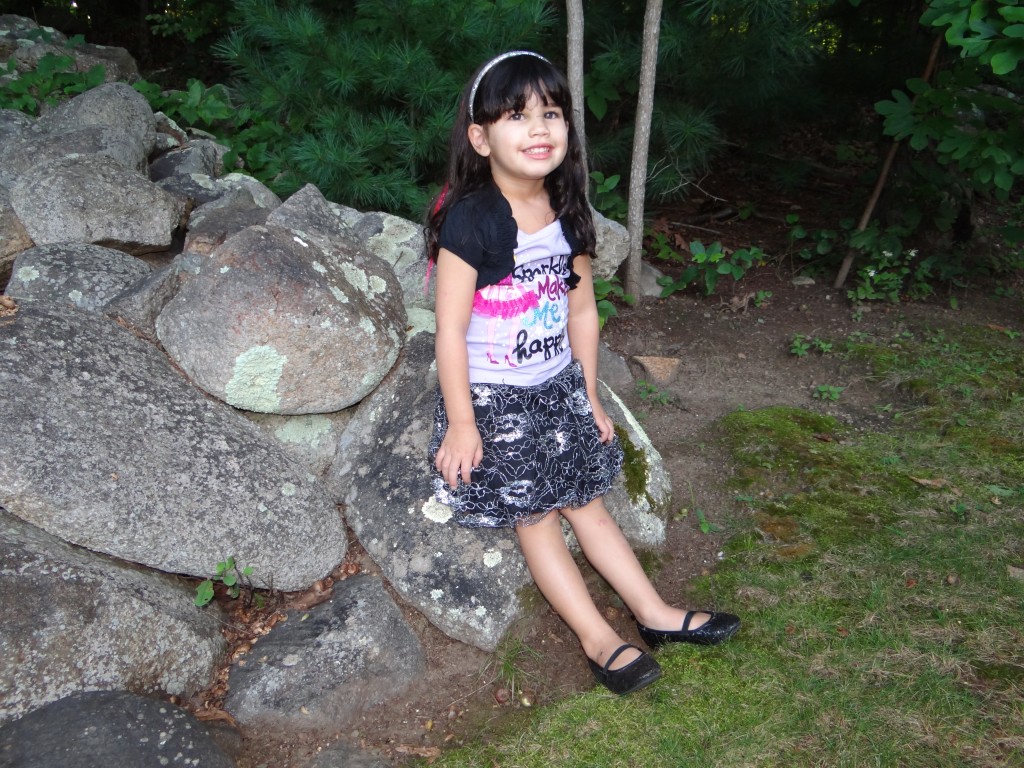 The next outfit with we all loved was the Barbie Tutu Dress and Leggings. Hayley declared this was her favorite outfit because she loved how the pants looked.  She asked me if they were built in socks to her pants, and I told her that Barbie clothing was bringing back the legwarmer look. I'm sure you can remember leg warmers. I was a huge fan so I loved seeing them on the pants. The tunic dress was also adorable with slit sleeves, mesh, and glitter. Hayley was glowing in this outfit.  This Barbie clothing line outfit also retails for $11.89 each at Kmart online. A true score!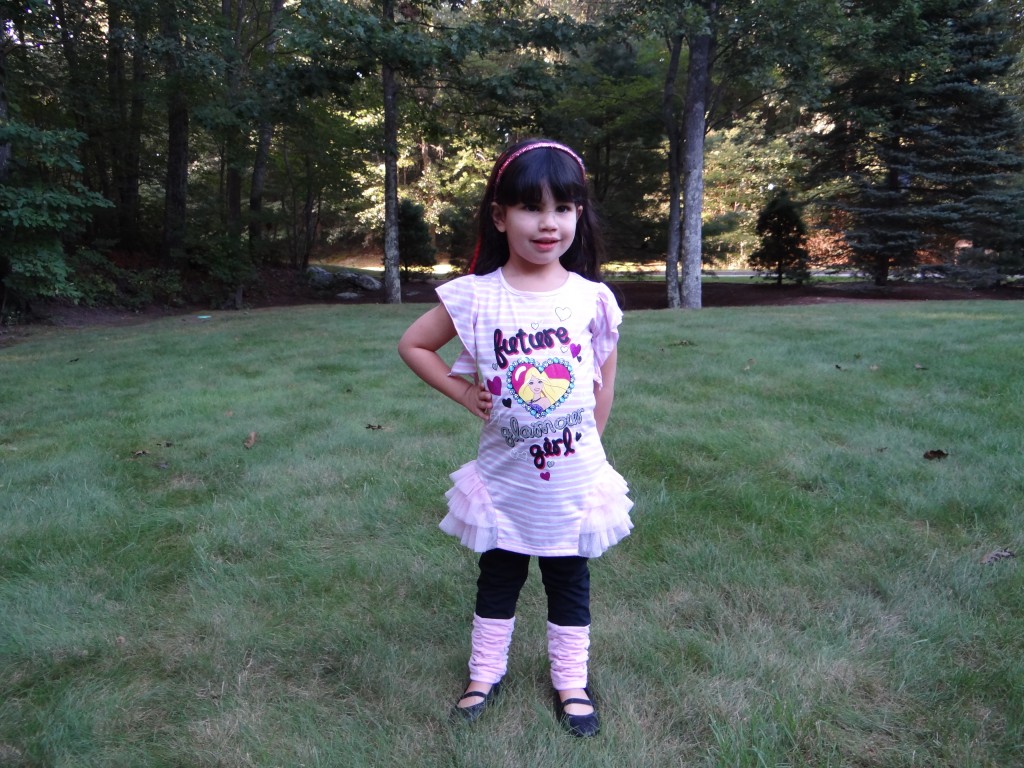 Hayley now only wants to wear her Barbie clothes. I hope they come out with more outfits soon because I know I will be buying everything that falls under the Barbie clothing line. She loves to mix and match the outfits as well, to come up with a new look each day. As a parent with a young child who is beginning to dress themselves, I need an outfit that will allow my daughter to easily dress without my assistance. With the Barbie clothing line, Hayley has no problem getting in and out of her clothes. She can readily dress herself without my help in these clothes. A win-win for me!
Hayley and I decided to have our own Barbie clothing fashion show. I thought it would be fun to record her putting on a show for me, dressing in her new Barbie clothes. She was so excited to do this. We had such a blast putting this together and I am pretty sure we will be watching this video for many years to come. I do hope you enjoy it because we worked hard putting it together. Hayley wanted to make it perfect for my readers so we did take after take. What an incredibly fun time and what a bonding experience for Hayley and I. Now without further ado, our Barbie Fashion Show:

*I participated in a campaign on behalf of Mom Central Consulting for Barbie Clothing. I received a sample package to facilitate my review as well as a promotional item as a thank-you for participating.