Blip toys, the makers behind the awesome Squinkies, Whimzy Pets, Pin Print to name a few, have just released their brand new highly anticipated doll line called O.O.T.W. (Out of this World). This brand new line of imaginative fun merges the collect ability of the vinyl-mation doll craze with the irresistible design and classic play pattern of small dolls.
When we first first received some of these O.O.T.W dolls, Hayley was so excited. We received the VIZI O.O.T.W. and GIGI O.O.T.W. dolls. These two dolls are just two of the five dolls that they are anticipating to release, along with 2 O.O.T.W. pets. You might be asking what makes these O.O.T.W. dolls so special. The O.O.T.W. line leverages low-tech electronic functions to deliver high-tech payoffs. Each doll and pet is uniquely designed to reflect each doll's personality that can be seen in kids today. O.O.T.W will also be debuting accessories to go with each doll line.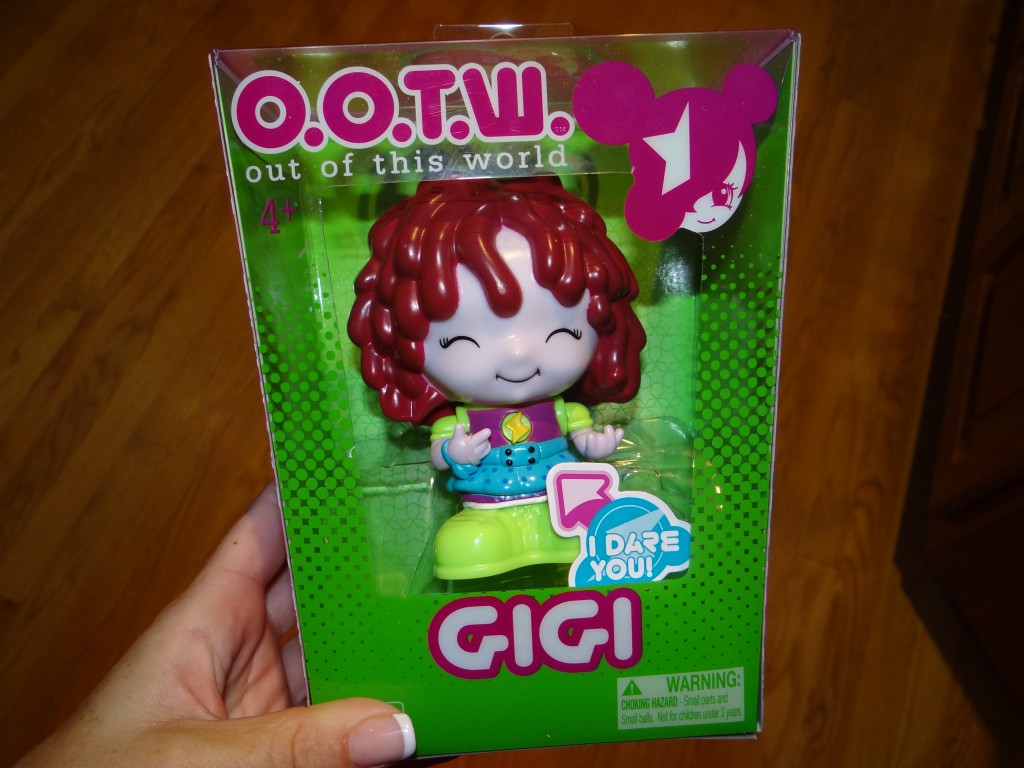 I know for Hayley some dolls are too big, while others are so small, that I hesitate buying it for her. With the O.O.T.W dolls, they are the perfect size for young girls. Not only are they adorable, but they each do special features that make each doll truly special. I am sure the O.O.T.W. dolls are going to be the new craze with young girls all over the world.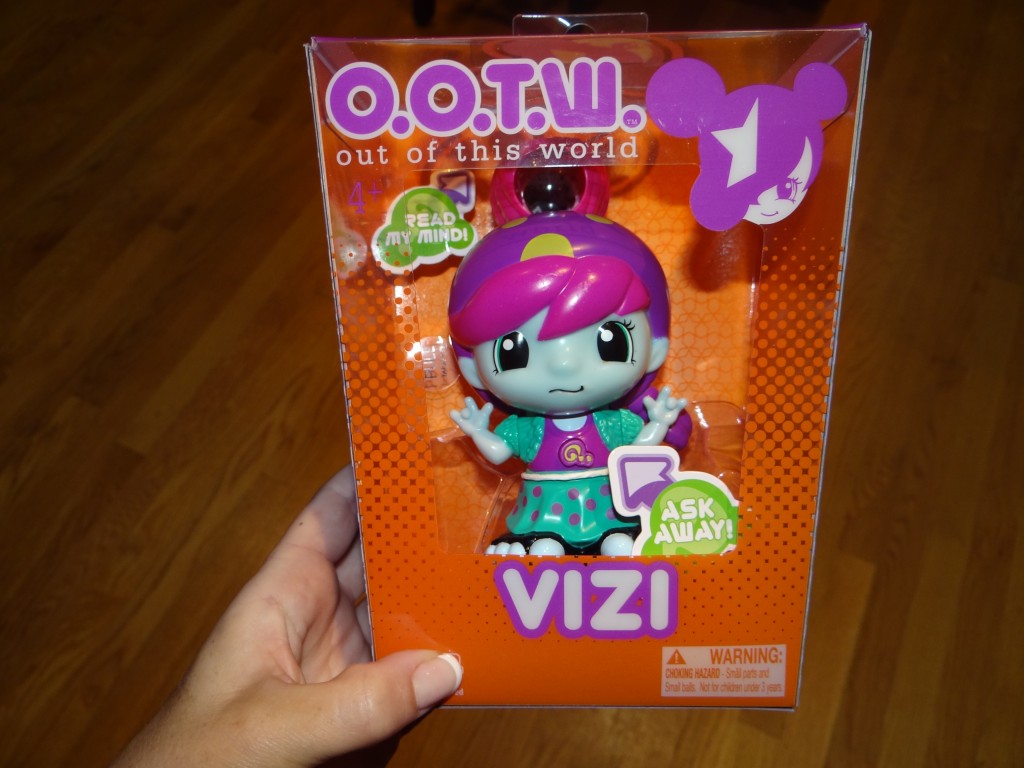 The O.O.T.W. Gigi doll from Blip Toys is the girl doll that loves to be around by playing pranks, games, and surprises. She plays the most brilliant practical jokes and her laugh is so contagious that she can make anyone smile and giggle. Hayley loved the fact that she pressed the button in the middle of the GIGI doll and the doll giggled and her whole body shook when she did it. Hayley could not get enough of her doll giggling and moving around hysterically. She tested it out by putting her GIGI doll on the floor and made herself go in hysterics by watching GIGI move and laugh! As a mom, this doll put a huge smile on my face too!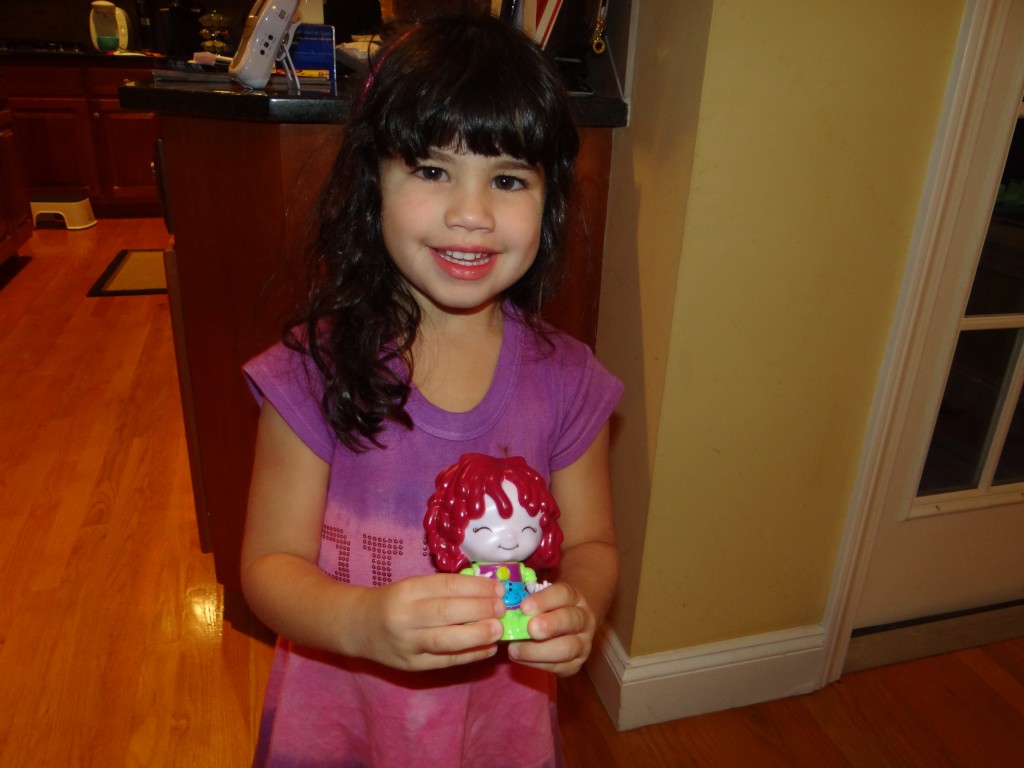 The O.O.T.W. VIZI doll is the super curious doll who can read faster than the speed of light. She has an extra-ordinatry amount of knowledge stored up in her head. The way the VIZI doll works is your child asks a question to the doll and then VIZI will answer it. Hayley would ask tons of questions of VIZI and then VIZI showed a bubble over her head with some popular slogans to answer such as "Of Course", etc. Hayley went on all night asking questions of VIZI. VIZI might seem shy but that is because she is trying to unravel the next mega mystery in her head.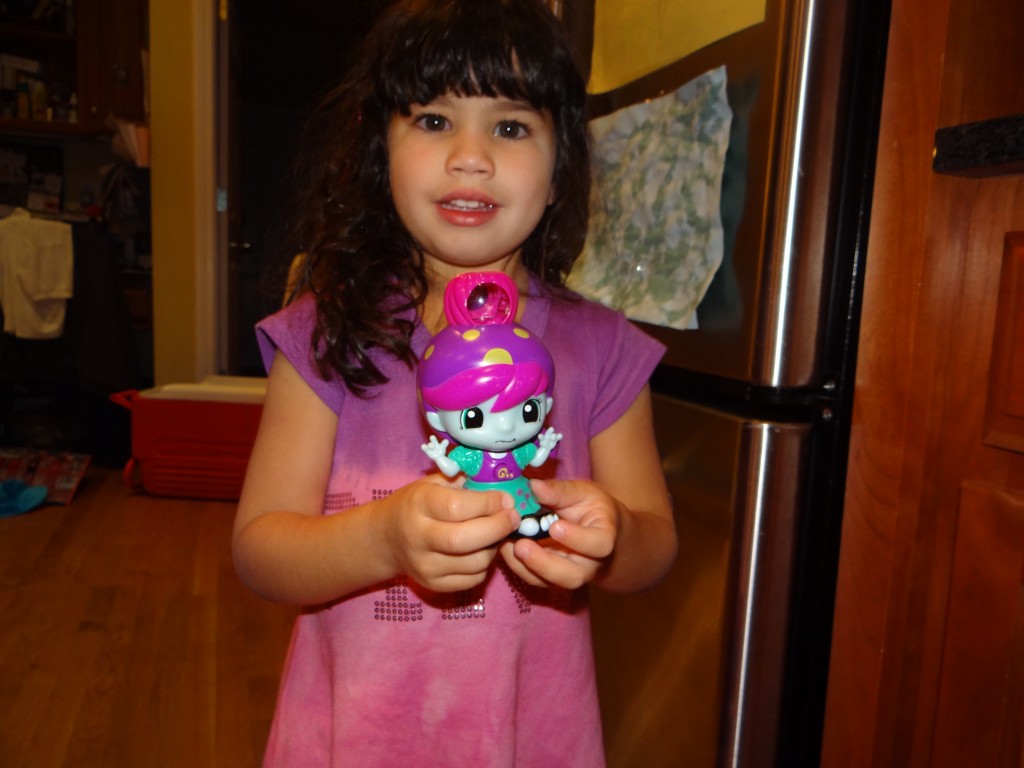 Each of the O.O.T.W Girls are "Out of this World" trendy and cute. Each has a dazzling personality as uniques as the stars in the galaxy. I love the fact that these dolls encourage Hayley to use her imagination and celebrate her uniqueness. These dolls are recommended for children 4-12 and retail for $9.99 each.

*We received these products for review purposes. As always, all my opinions are my own and not swayed by outside sources.