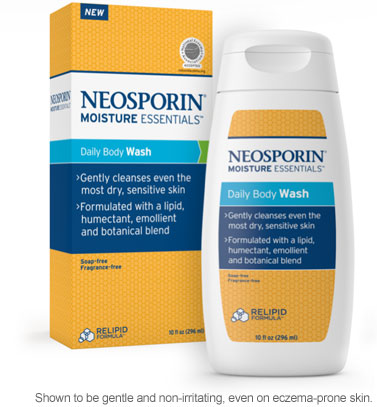 I tend to have very dry and sensitive skin. Even in the summer, I get extremely itchy! When I use different body washes that I don't know, the irritation to my skin exaceberates ten fold. With the new Neosporin Moisture Essentials Body Wash, I no longer have to deal with these problems anymore. I am truly thankful for the makers of the wonderful company, Neosporin, which has been a childhood staple in my household for developing this amazing body wash.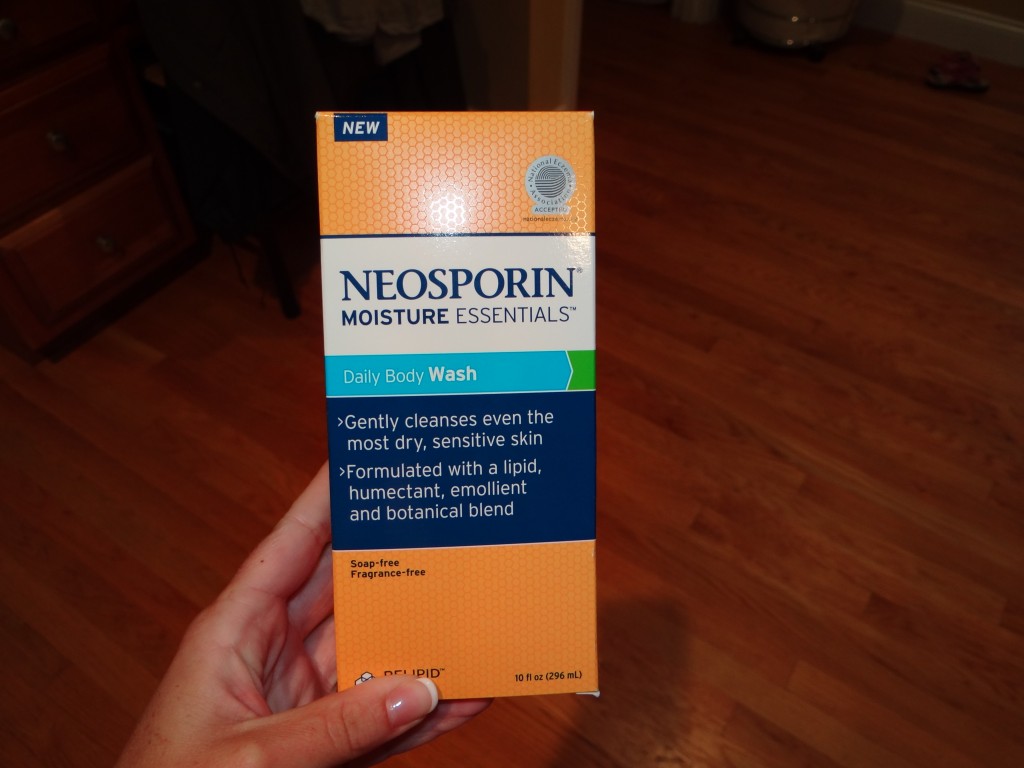 The Neosporin Moisture Essentials Body Wash gently cleanses even the most dry, sensitive skin. The body wash is formulated with a lipid, humectant, emollient and botanical blend to achieve fantastic skin after washing and to help retain moisture essential for healthy looking skin.  It is soap and fragrance free so if you are sentisitve to smells, no need to worry about this when you use the Neosporin Moisture Essentials Body Wash. It is also gentle enough for everyday use.
I am able to use the Neosporin Moisture Essentials Body Wash on my whole family, even my son who suffers from eczema. It has been granted the Seal of Approval from the National Eczema Association. When we tried it out, it did not sting or irritate any of our skins. Zane is the true test model because he tends to break out from the smell of a body wash. It worked perfect on his skin. I also found that after a few washes, all of our skin looked 100 percent better- no more dry or irritated patches on our skin! You also need a very small amount to go a far way!  With the summer, starts the season of breaking out from the heat- so be sure to use Neosporin Moisture Essentials Body Wash! You will be glad you did!
*I received this product for reviewing purposes. All my opinions are my own and not swayed by outside sources.