I remember vividly being my daughter's age and love playing with dolls. It was by far my favorite activity to do and my mom used to tell me just how much fun I had for hours playing with dolls. Now that my daughter is almost 4, she has developed the same love of playing with dolls. I love that she is into doll play because as DisneyFamily.com states, "doll play is one of the very first indicators of the ability for imaginative play." I truly could not agree with this statement more!  Believe me when I say, we have SO many dolls in the house, but none as cute as the JCToys Dolls.
JC Toys has been making high quality realistic baby dolls for over 30 years, and their new additions to their line-up are no exception. The newest dolls, priced from $12.99 to $59.99, allow youngsters to role-play the hugs, kisses and cuddles that they observe in their own family. What's remarkable about these dolls are their faces — full of amazing expressions and realistic eyes, hands, nose and even belly buttons. The secret to JC Toys' longevity in the toy market is their famous sculpts and accessory designs.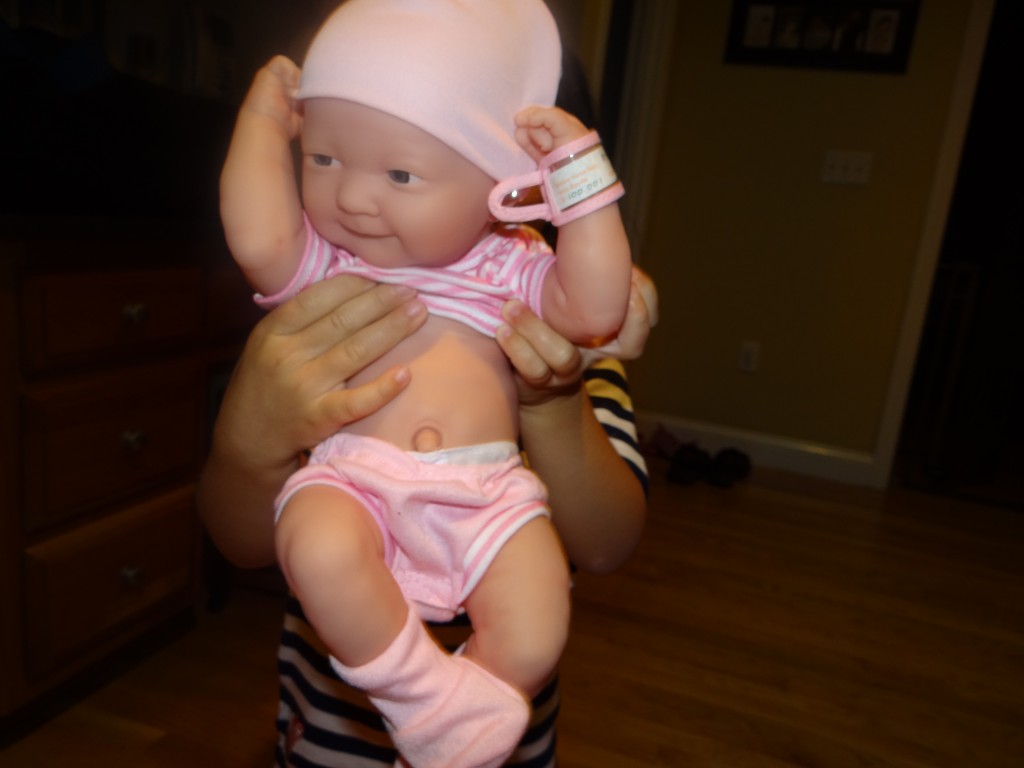 JC Toy dolls have four new collections including:
La Newborn Collection • $29.99 to $59.99
Mini La Newborn • $29.99
Lil' Cutesies Collection • $12.99 to $29.99
Lots To Cuddle Babies • $29.99
Lil' Hugs • $15.99
I had the wonderful opportunity to review the  La Newborn doll . Let me just say that when Hayley saw the La Newborn 14 inch doll, she exclaimed, "Mommy, PLEASE OPEN IT NOW." The packaging on the doll was fantastic and taking out the doll to allow her to play was a cinch. The doll came with two adorable outfits, hat, and diaper. It is so realistic!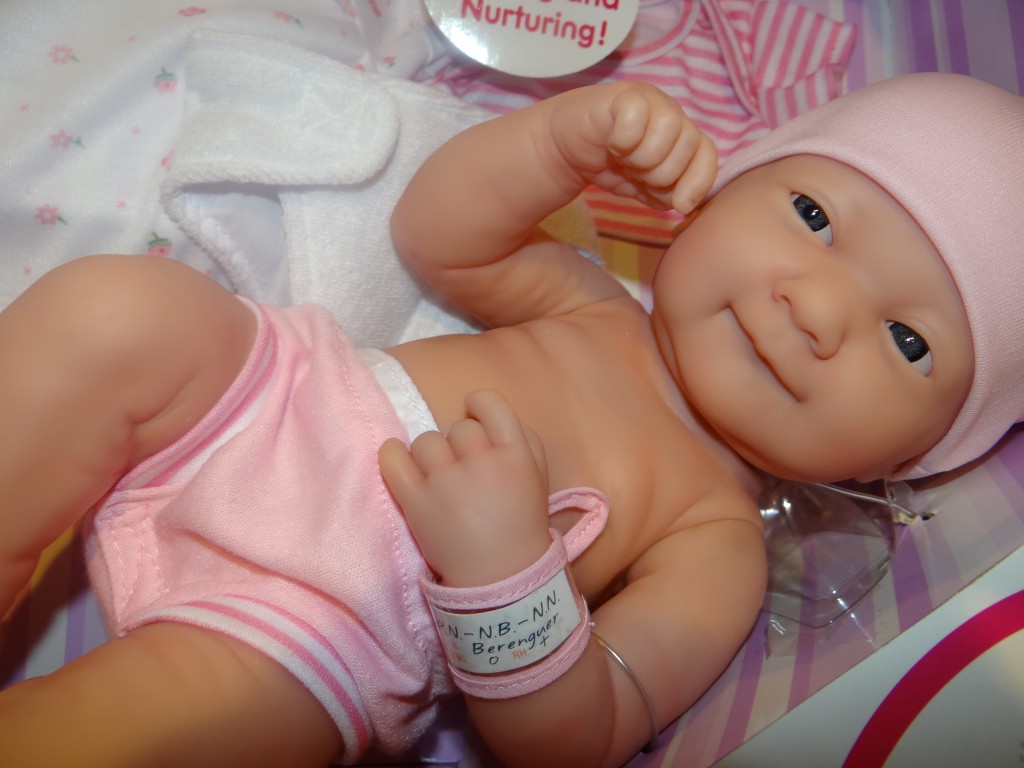 Being a mom of a daughter who owns fifty million dolls and play babies (O'kay maybe not that much, but you get the picture), these JCToy dolls really stuck out. The features on her baby was so vivid it was almost as if she was playing with a real life baby. It easily passes as one of Hayley's favorite dolls. She loves it so much that wherever we go, she needs to bring her JCToy baby with her! I really can't blame her though- it is so stinkin cute! I kind of wish I had a doll this awesome when I was young- I would have cherished it forever like Hayley currently does.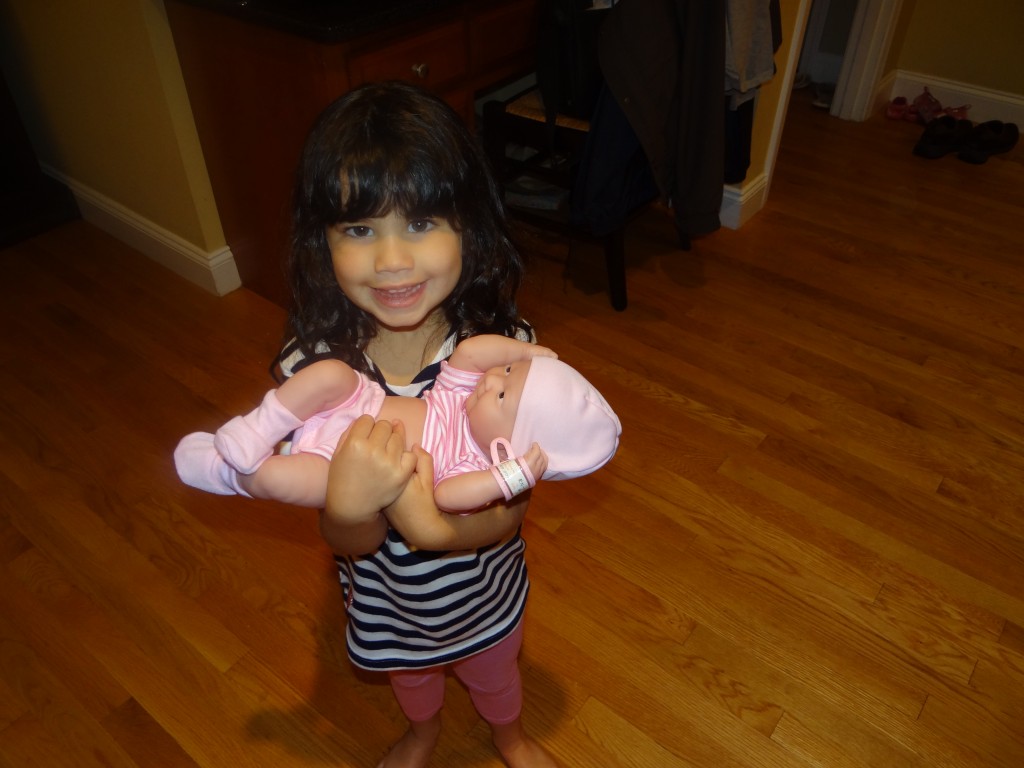 Buy it: Please check out JC Toy on their website to find out more to purchase any of their fantastic dolls. I have to tell you that our doll we received was $29.99. I have spent four times last on dolls that are not even remotely as cute as the JCToy dolls.
Win it: One winner will be able to choice from a selection of dolls from $12.99-$59.99. 
This giveaway is run via rafflecopter so click more to see the actual giveaway. Please remember to fill out the rafflecopter as the winner is choosen from there. As stated on the rafflecopter, the only mandatory entry is to tell me what your favorite JC Doll is. While the other entries are optional, I highly suggest you fill them out to increase your chances of winning. US only. Good Luck
*Thanks to KidStuffPR and JC Toys  for supplying me with product to review. As always, all my opinions are my own and not swayed by outside sources.