I love Children's Place and I am so glad that I have the opportunity to share with my readers their awesome new selections since I already consider myself a Children's Place addict. Whenever I am looking for clothes, no matter what season we are in, I turn to the Children's Place. Besides being ridiculously cute, their clothes are extremely well made and very affordable! Many of the unisex clothes that I had for Hayley, have readily been passed down to Zane, without any issues. I am pretty sure when we are done with kids, I will be able to hand down my Children's Place clothes to friends. I know for certainty I can't say that about too many clothes stores out there.
Why might one shop at the Children's Place? The reason being is they are one of the premier, all inclusive retail, as well as online shops, in this country. Whether you have a girl, baby girl, boy, baby boy, or newborn- you will be able to find something at the Children's Place which will be adorable, functional, and affordable. They even have shoes and accessories- what more can you ask for in finding a complete outfit for your children! If you sign up for their email on their page, www.childrensplace.com, you will receive all there latest sales (online, as well as in the stores). I don't sign up for too many newsletters, however, the Children's Place is one store I do, as I do not want to miss out on their sales.
I have so many adorable outfits for Hayley and Zane that have I bought through the years, as well as received for gifts, that I can write a whole years worth of blog posts just for the Children's Place. However, I will tell you about the two outfits we recently received to review. The first outfit is the fancy embroidered skirt with sequin stripe tank. This outfit costs under $25 and is on sale now at The Children's Place! You can dress this outfit up or down depending on where you are going. Hayley recently wore this outfit at a Luau in Hawaii, and then wore the same outfit for a playdate a week later. It is extremely comfortable and wears very well!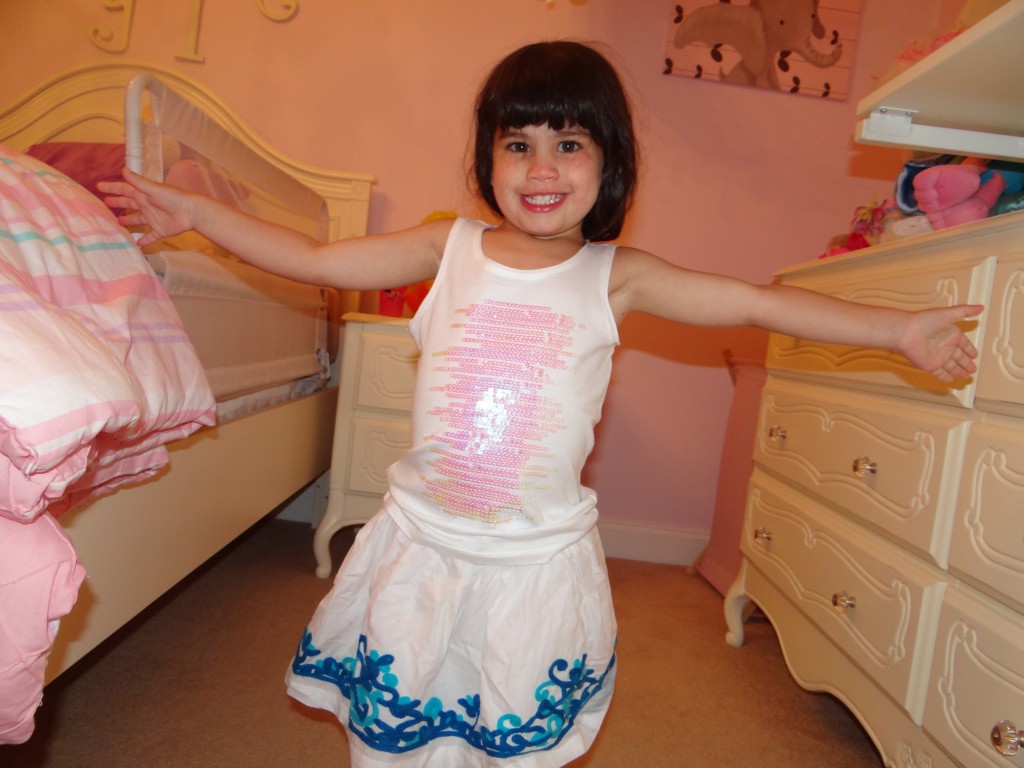 We also reviewed this adorable purple mixed print dress. This dress fits Hayley so unbelievably well ( what clothes from Children's place doesn't though) and is easily washable. She has worn this dress at least once a week since we have gotten it and she deems it her favorite dress!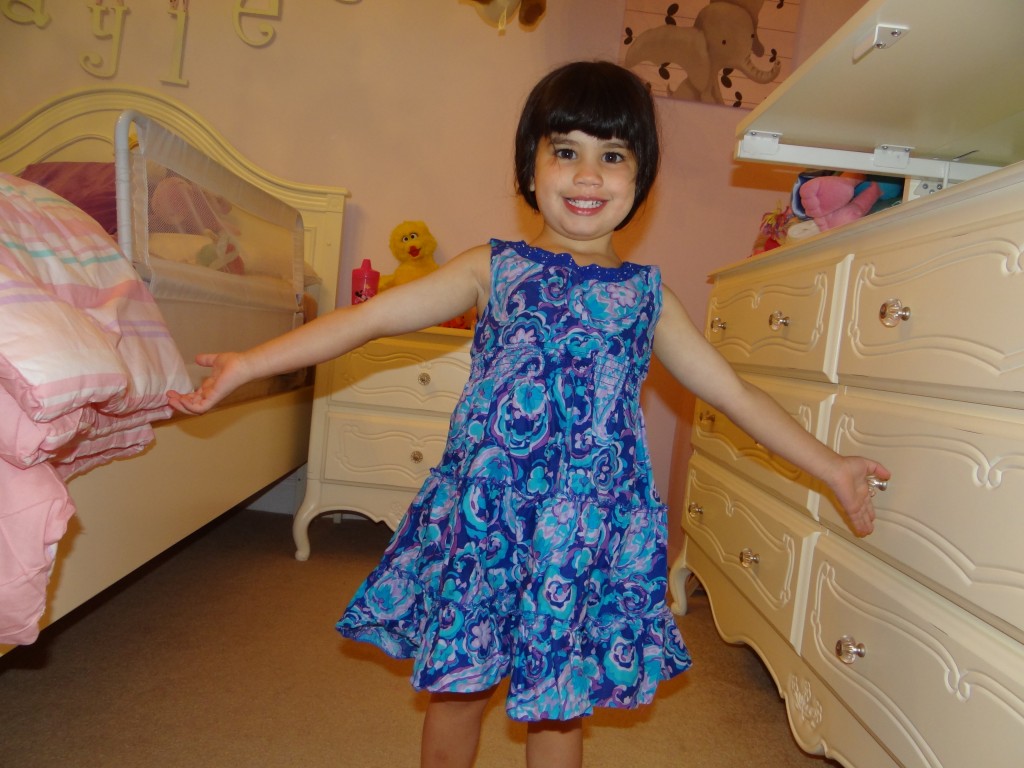 As you can tell, I love the Children's Place. I am sure you all know how wonderful the Children's Place is but if not. be sure to check out their website, The Children's Place, as well as all their fine retail stores.  You can find an outfit or even a simple tee, for any occasion at their store. Happy Shopping.
Win it: One winner will receive a $50 Children's Place gift card. This giveaway is run via rafflecopter so click continue reading to see the actual giveaway. The only mandatory entry is to tell me what is one of your favorite outfits from their site, The Children's Place in the comment section proceeding this post. While the other entries are optional, I highly suggest you fill them out to increase your chances of winning. US only! Good Luck!
*Thanks to the PR firm who represents Children's Place for supplying me with products to review. As always, all my opinions are my own and not swayed by outside sources.