I See Me! Personalized Children's Books Review:
Reading is the #1 most important thing that I do with my children. I feel it is so important to encourage them to read and to start them off at an early age is truly important. One of the prerequisites when I search for a book is to see if it will be able to grab my children's attention. Both Hayley and Zane are obviously not reading yet but Hayley loves to easily identify with children's  books that she can see princesses/fairies as well other of her favorite girly items! When I found out about I See Me! Personalized Children's books, I was so excited!
I had the chance to review a couple of I See Me! Books, however, this was not my first time receiving them. When both Hayley and Zane were born, each of them received I See Me! Books personalized with each of their names respectively. I was so excited when I saw on day 5 of my daughters life, a book has arrived with her own name in it. It just was so exciting. Funny enough, we got a personalized I See Me! Book for Zane when he was born as well from a completely different friend.
So, when I See Me! Contacted me to review their books, I was more than excited. I See Me! Personalized Children's Books, offers personalized books for basically any special occasion as well as an everyday personalized reading book. Some of their personalized books include My Very Own Name Storybook, My Very Own Fairy Tale Storybook, My Very Own Pirate Tale StoryBook, My Very Happy Birthday Book for boys/girls, The Super, Incredible Big Sister/Big Brother Books, Christmas/Hanukah Personalized Books, God Loves You! Personalized Books, as well as a variety of other personalized children's books.  On every single page, you will find a form of personalization of your child's name. Not only will you find personalization on the actual page, but there also will be addition personalization on objects within the story. It really is awesome! The pages are all beautiful illustrated and the graphics are mesmerizing.
Some information about the company:
Our Story
Welcome to I See Me! where we provide the highest quality, most personalized children's books available. We opened for business in May of 2000, after a year of active product development. My husband Allan and I received a personalized book as a gift for our first son in 1998. While we loved the fact that it was personalized, we thought that the illustrations could have been much better and the story more customized to the child. Thus I See Me! was born.
Allan, who is a graphic designer, and I developed the first book My Very Own Name as a team. Our goal was to produce an educational book that would teach young children how to recognize letters and spell their names. After I developed the concept and wrote the book, we brainstormed together to develop the characters in the book. Allan found and hired the illustrator, and designed the book, while I wrote the business plan.
We are pleased to say our books have become popular among celebrities including Courteney Cox, Brooke Shields and Jessica Alba.
Our mission is to increase self esteem in children through personalized books that celebrate the uniqueness of each child. The goal of our books is to show each child how absolutely unique and special he or she is, to teach the child how to spell his or her name, and to build vocabulary skills.
We hope that you enjoy the books!
–Maia Haag, author and CEO of I See Me! Inc.
We had the chance to review the My Very Own Fairy Tale Book  for Hayley and the My Very First Happy Birthday Book  for Zane. In Hayley's book, the book tells the story of her princesses and fairies while incorporating her name on each page. Just take a look at some of the awesome pages:
While Zane is too young to understand a book all about him, it has quickly has become a nightime staple to read his book to him every night. He loves it and squeals with delight when we start. Isn't the book truly adorable: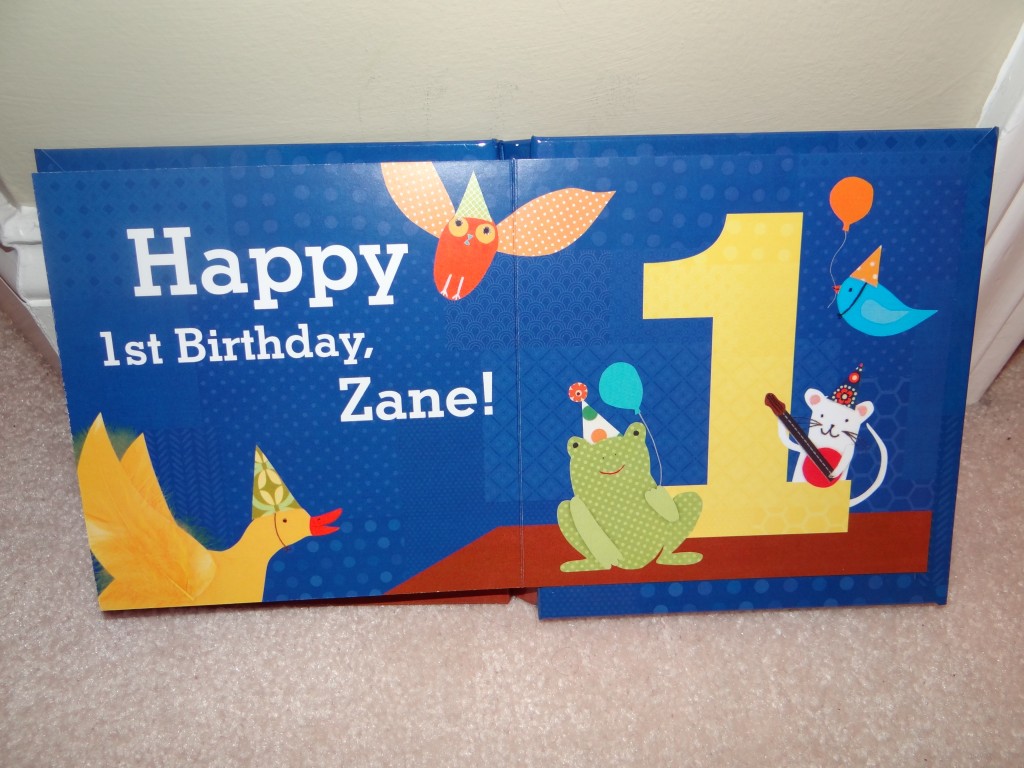 Buy it: I highly suggest you check out I See Me! Personalized Children's Books. They make a great present for your kids or as wonderful gifts! You will be happy you spent the money on a gift that in not only adorable but extremely useful to help them with the joy of reading!  You can also get 15% off by entering in code "fairytale" at checkout at www.iseeme.com .  Expires 4/30/2012
*Thank youth I