I know, I have the ultimate girly-girl but she loves toys and cars! Some of her favorite toys includes the ones where she can build with her daddy. So, when I was sent the Mega Blok Squad Fire Patrol Rescue, she was beyond excited. Instantly as soon, as the box came, she begged me to open it and get started on building her fire truck with daddy. My husband was excited as well, as it brought him back to his younger years. He also loves to do these fun projects with my daughter as it is a great experience for them to work together and have fun!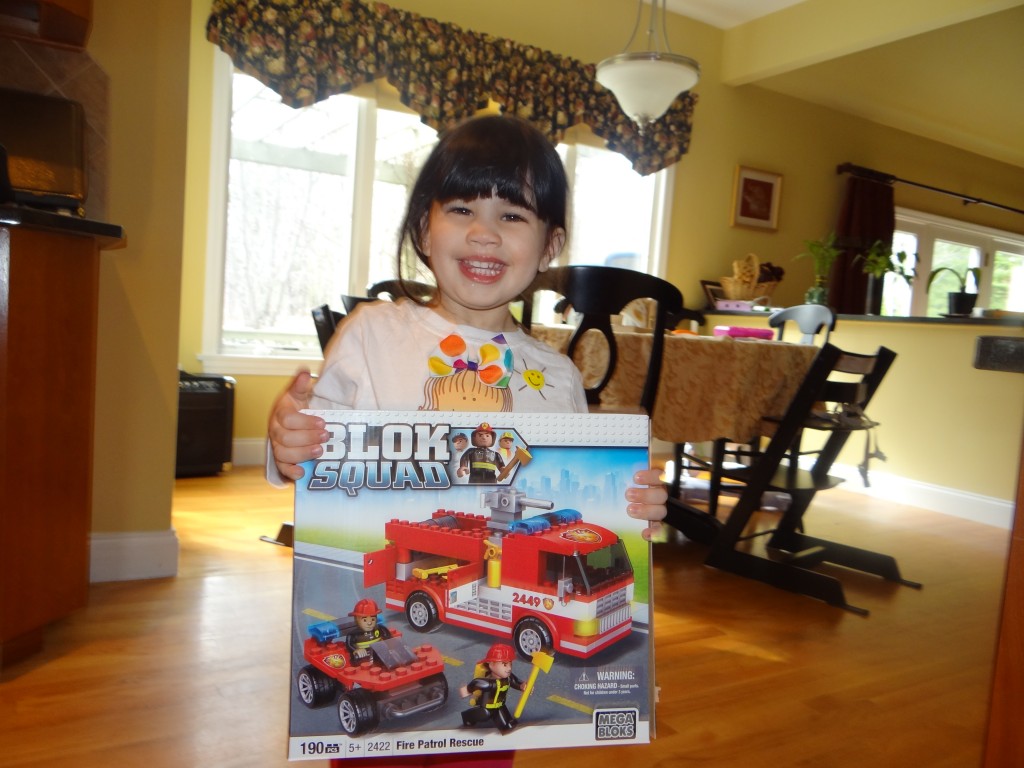 The Blok Squad Fire Patrol Rescue is intended for ages 5 and up to create endless fun for kids as they rescue trapped civilians in an emergency. Although it is intended for 5 and up, I can assure you that my 3 year loved it (although she definitely could not do it herself at this age). The buildable playset includes two vehicles and firefighters including a Fire Rescue Pumper Truck and Fire Patrol ATV. The best part of Mega Bloks is kids can collect them all and combine their Blok Squad vehicles to create super rescue trucks to complete any mission and save the day.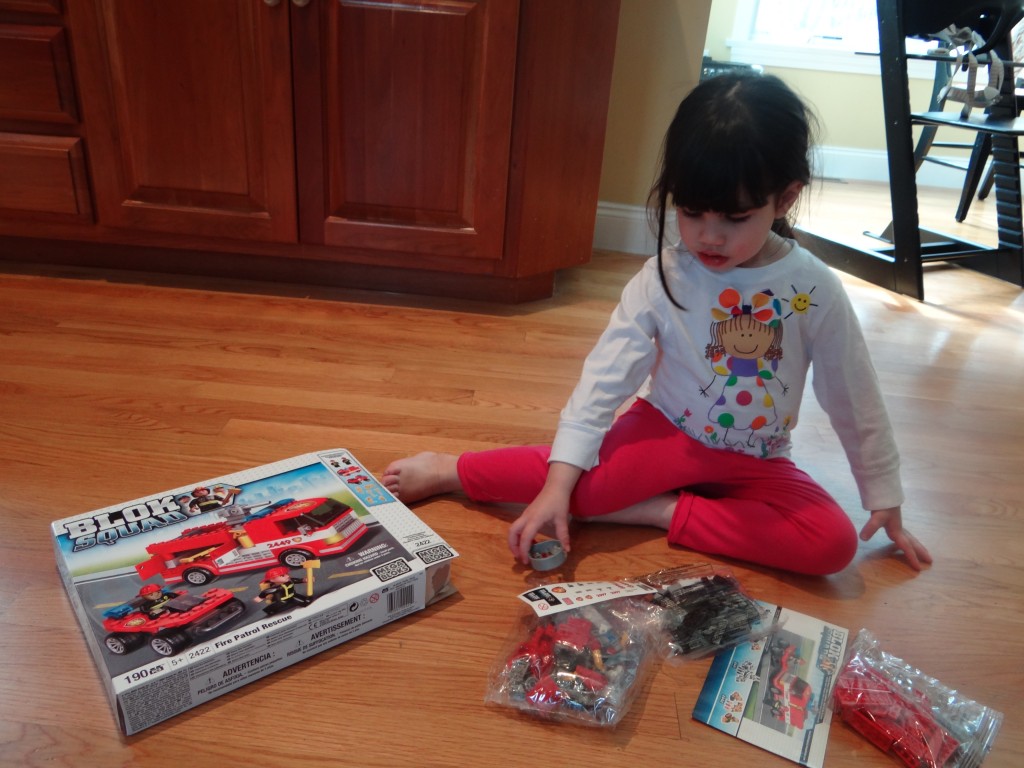 What I particularly love about the Blok Squad buildable playsets is that they allow kids to become  introduced to some of the most important jobs out there including  fire patrol, police, and construction. Hayley is at that age where she gets so excited to see fire trucks and to build her own, to her, was like magic. These bloks are perfect for kids who are ready for more detailed building, or for those kids who really just want to have some fun with their daddies (as is my case).  It really helps with fine motor skills when they make these amazing blok squad trucks. Not only is it fun but they are educational- what more can you ask for with a toy!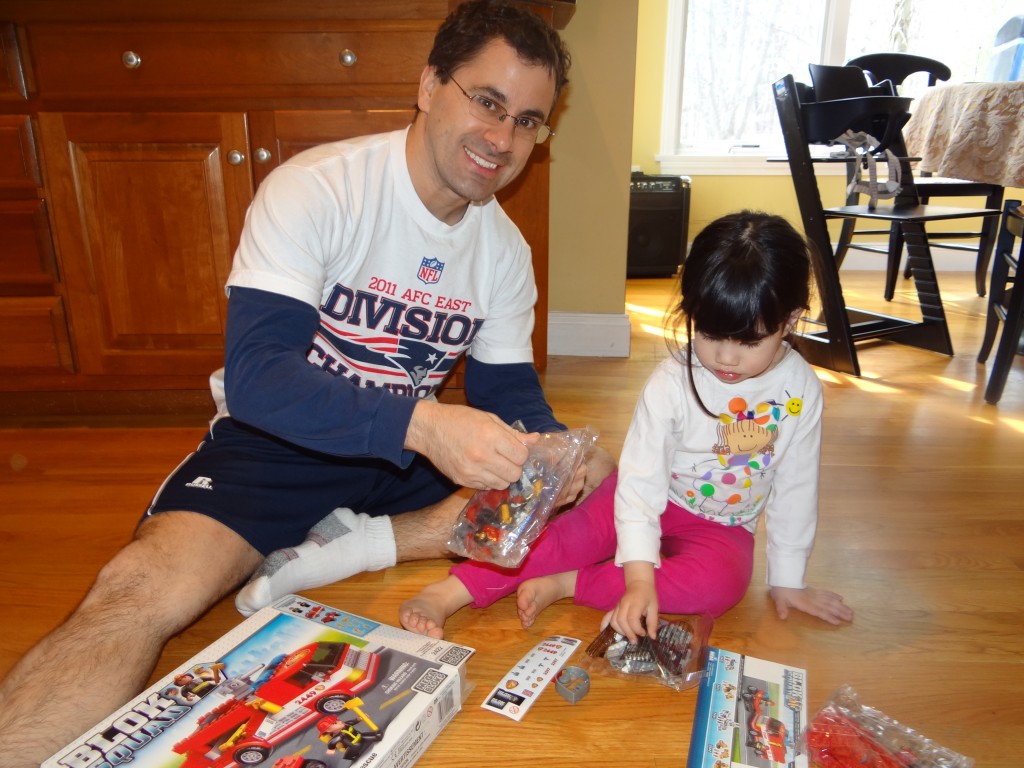 The Blok Squad Fire Rescue contains 190 pieces for all the true fun of building. It is available for $9.99 which is a great price for a toy these days. Hayley and my husband were kept busy with this toy for hours. For that price, I will certainly buy more Mega Bloks. You can purchase the Blok Squad toys at Toys R'Us, Walmart, and many other retailers in the US/Canada. I give this toy an A plus for fun, excitement, and entertainment!
*Thanks to Team Mom for supplying me this kit to review. As always,  all my opinions are my own and not swayed by outside sources.