A few weeks ago my husband and I had the chance to go to the area where our beloved Pats play, Foxborough! Foxborough has wonderful hotels to stay at whether you want to attend a game, do some shopping, or just have a night out with a nice dinner.  We stayed at the Hilton Garden Inn at Foxborough and it was wonderful! Another great option is the Renaissance Hotel where we ate dinner at one night.
HILTON GARDEN INN AT FOXBOROUGH:
The Hilton Garden is located in the heart of Foxborough and Patriot Place at 27 Patriot Place. The Hilton Garden Inn is a mere couple of feet away from the arena and world class shopping, as well as dining. This hotel features 136 deluxe and pet-friendly guest rooms.  There is also an indoor pool, fully-equipped room with Peloton exercise bikes and over 3000 square feet of private event space.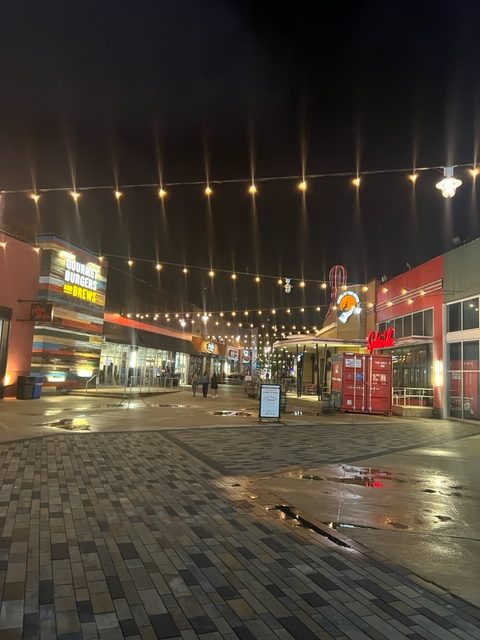 In terms of the rooms, the accommodations were wonderful. You can pick from 2 Queen beds, 1 King bed, 1 King bed with Gilette stadium view, or 2 Queen beds with Gilette stadium view.  The bathrooms were so plush and the beds were some of the best I have slept on. We had a wonderful view and really enjoyed all the amenities in the room.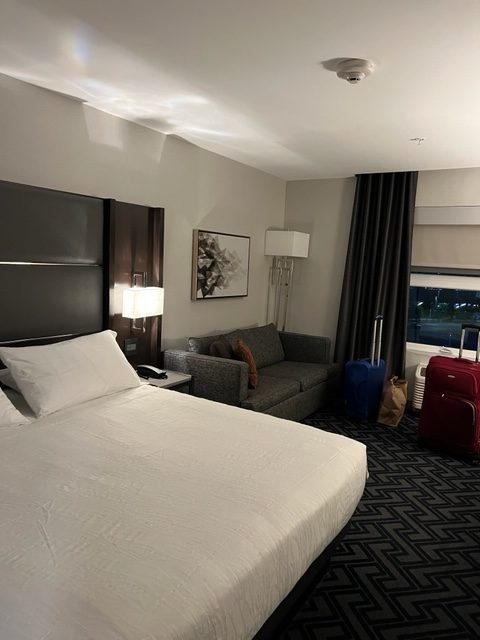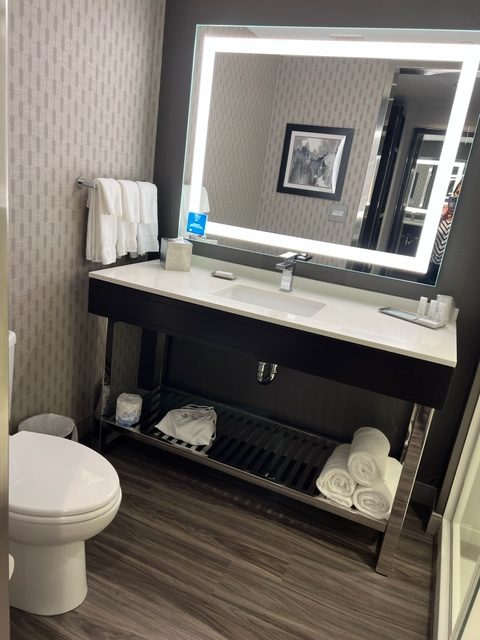 Inside the Hilton Garden Inn is the Garden Grille restaurant located on the first floor which offers a freshly prepared breakfast and dinner menus, and fun cocktails at the lobby bar. The Hilton Garden Inn Foxboro at Patriot Place is a member of the Hilton Honors loyalty program which we loved since we are Hilton Honors members. 
Once you arrive at this wonderful hotel, they have more than ample free parking. I would suggest if you are going during game times, leave yourself enough time to get situated before heading to the game. They also offer valet parking for an extra fee. We enjoyed a drink in the lobby before going to dinner on one of our nights. The lobby is modern and decorated beautifully. We enjoyed just relaxing here and taking advantage of the outdoor space as well.
If you are looking for a great hotel in Patriot Place be sure to check out Hilton Garden Inn. It is an affordable hotel option that has all you need to make it a great night, staycation, or vacation.
TWENTY8 FOOD AND SPIRITS:
One of our nights was spent having a wonderful meal at Twenty8 Food and Spirits. This restaurant is located on the first floor of the Renaissance Boston Patriot Place Hotel. The layout of this restaurant is very inviting and they serve breakfast and dinner from a quick bite to a relaxing meal. We chose to have dinner at the restaurant and everything from our nacho appetizer to our burger dinner was top notch. However, I will say my favorite part of the meal was my cotton candy martini! Yep tasted just like cotton candy and definitely got my sweet tooth kicking. They have a full bar selection and are constantly rotating their drink and food specials.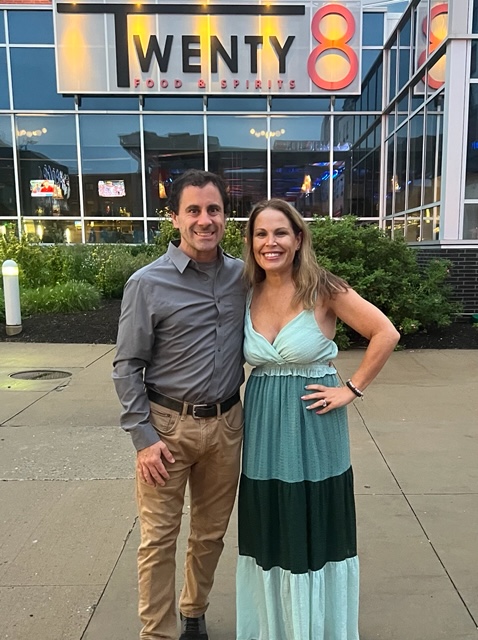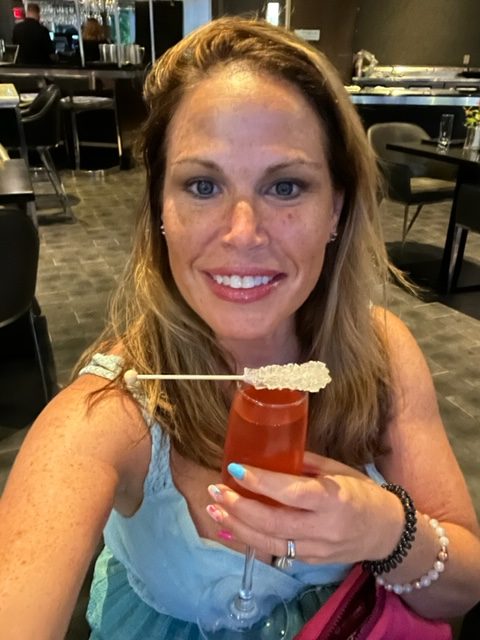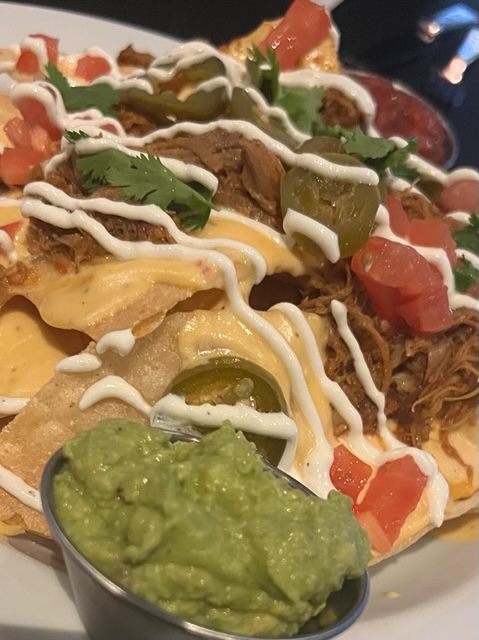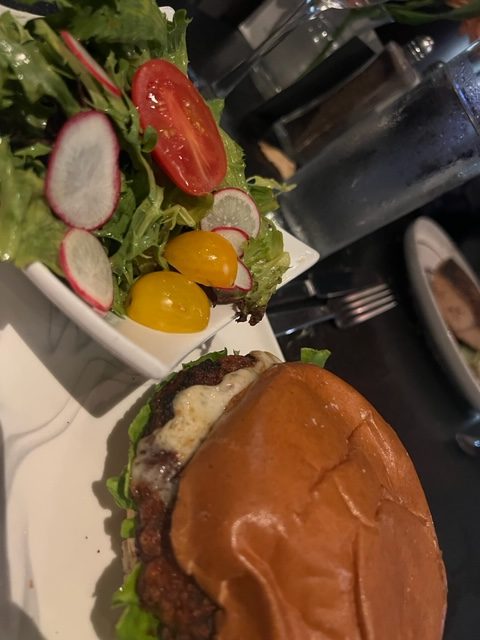 While at Patriot Place be sure to check out Twenty8 Food and Spirits for all your dining needs.
*Thanks to Patriot Place for hosting us for a few nights. All opinions are my own and not swayed by outside sources.*