A few weeks ago my mom and I were invited to Foxwoods to experience a staycation. We had the absolute best time at Foxwoods and one of the main reasons is Foxwoods is a place that has everything you need without stepping foot outside the resort. From world class dining, to unbelievable entertainment, to some of the most lush hotel accomodations, this is the place you want to visit for your next vacation or staycation.
When we arrived, we were greeted by the friendly hotel receptionists at the Foxwoods Tower. At Foxwoods you can stay in the Foxwoods tower section, in the Grand Pequot towers,  in the Great Cedar hotel, or in the Villas. My favorite place to stay is the Foxwoods Towers because I truly believe the beds are some of the best I have slept in. Both nights, my mom and I had wonderful nights of sleep in luxurious accommodations. We stayed in a 2 Queen room but they have other variations of rooms to suit your needs.  Our favorite part of the room besides the plush bed was the gorgeous spa like showers. They have just about every amenity in the room and if you forget something it is very easy to call the front desk and get it delivered up. Our room overlooked the Fox Towers pool which was an added bonus.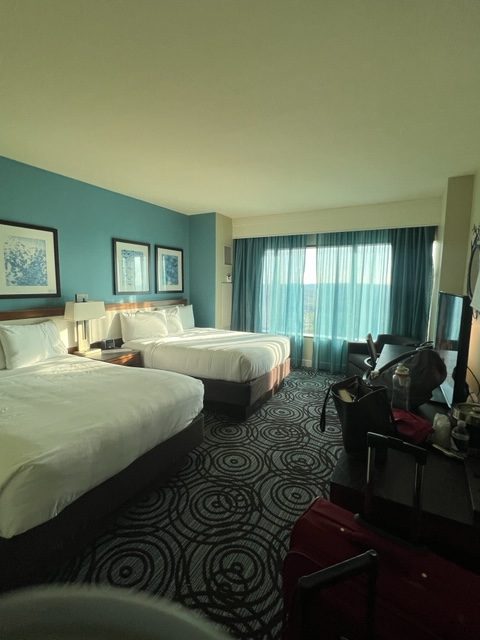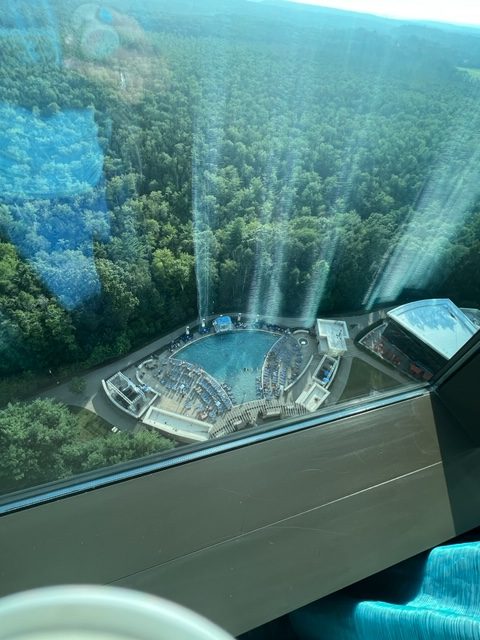 For entertainment at Foxwoods, there is a large amount that you can chose every single weekend. Simply go to their site and see what you like to do there. For us, we wanted more of a low key weekend so we spent both nights at the Atrium Bar Lounge. They have a good selection of drinks and a DJ spinning live on various nights.  Of course, we also tried our hand at lady luck during our trip. Besides the casino, they have various other bars on premise as well as comedy clubs. Night clubs such as Shrine are also available for your partying needs. Also at Foxwoods they have a ton of family activites such as arcades, bowling, Top Golf, highflyer zipline, the Tanger outlets (huge outlet shopping section), virtual realty, karting, XD dark ride, and opening in 2025 Great Wolf Lodge.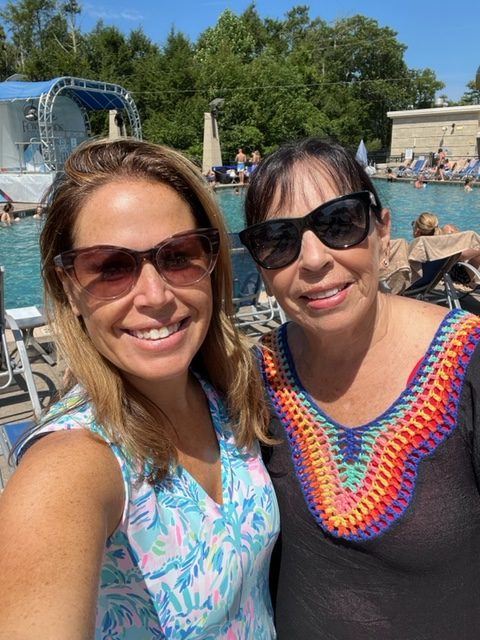 Also a highlight for us was visiting the G Spa located in the Foxwoods tower. There is a plethora of services and an outstanding pool, hot tubs, dry sauna, and more. My mom and I each did the signature massage and it was divine. We spent a good part of the day here going between the pools and treatment center. I highly suggest checking out this spa for the ultimate in relaxation. They also have the Norwich Spa at Foxwoods which I have been to before and is also a good choice for a spa. After our spa day, we visited the Foxwoods Tower pool and had some drinks before retiring for the night.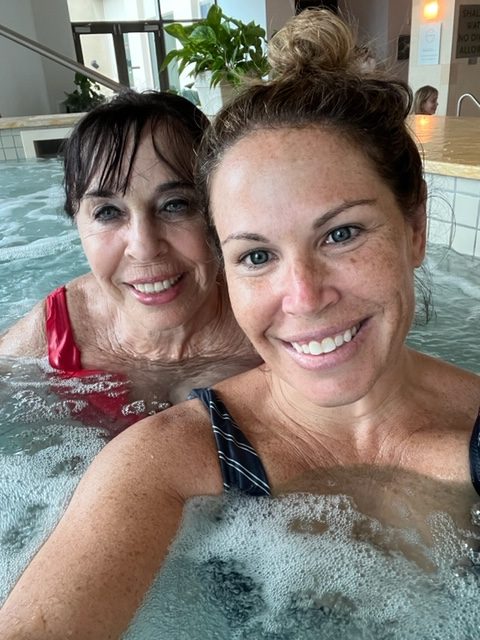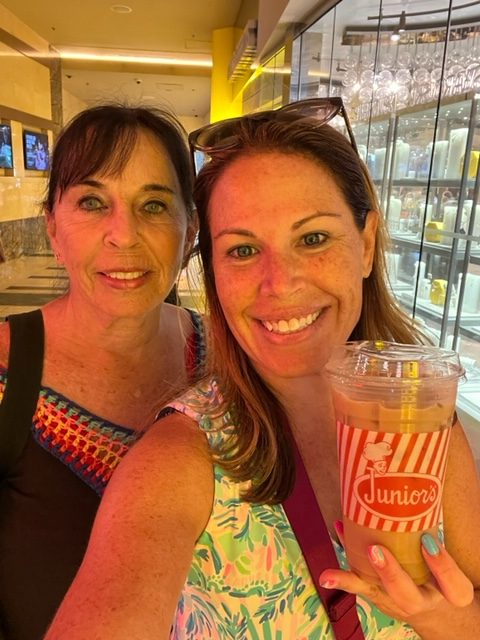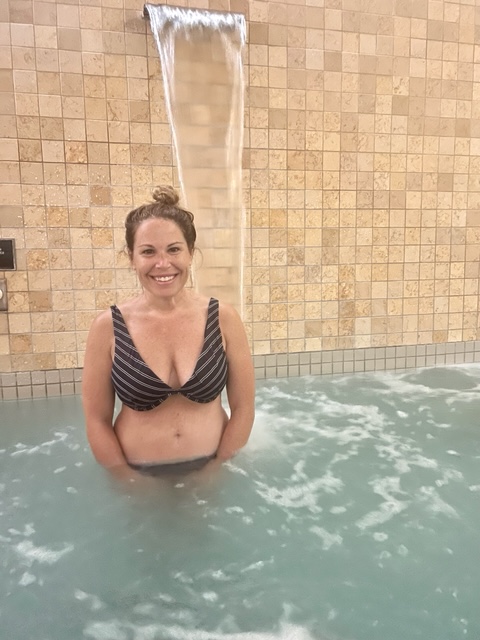 The food at Foxwoods is some of the best! There is just about every type of cuisine known to man at Foxwoods. For our stay, we ate dinner at Red Latern the first night which turns into Shrine Nightclub. They have some of the freshest sushi rolls. Couple this with a lychee martini and you are golden! The other night we ate at Sugar Factory which we enjoyed. The milkshakes and the dry iced drinks are the standouts at the Sugar Factory. We also had Sunday brunch at Caputo Trattoria where we enjoyed an affordable and equally delicious breakfast buffet. Some other stand out restaurants included Alta Strada Foxwoods, Cedars Steaks and Oysters, David Burke Prime, Hell's Kitchen, and Golden Dragon.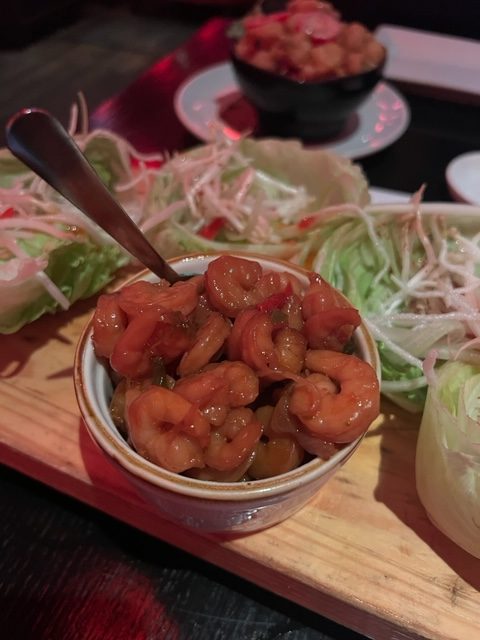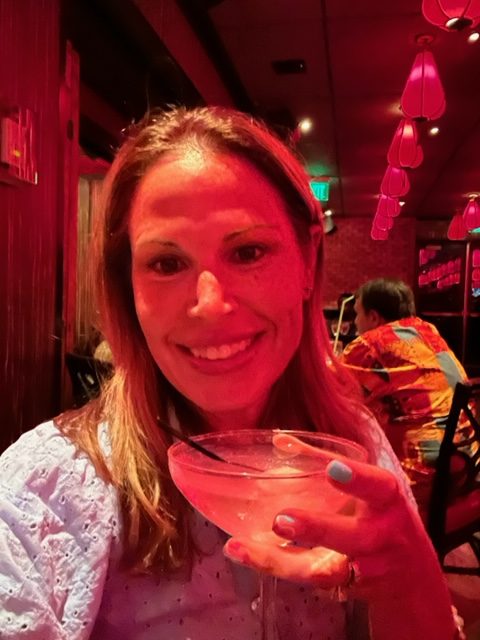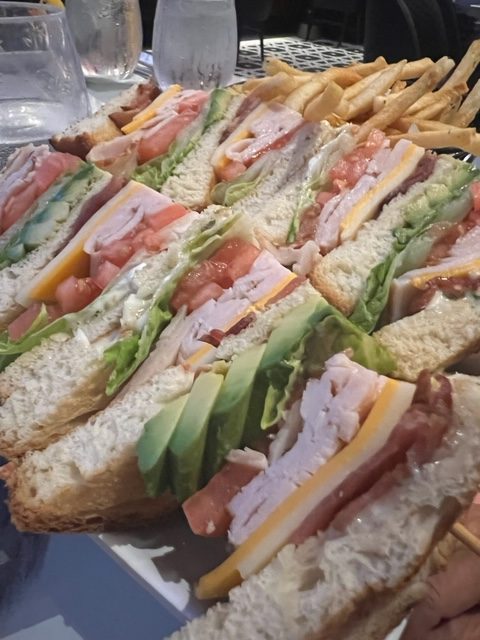 We had a wonderful time visiting Foxwoods and know you all will too! Be sure to check out Foxwoods for your next vacation and make it one to remember!
*Thanks to Foxwoods for hosting us. All opinions are my own and not swayed by outside sources.*