Nintendo is still very much a fan favorite for my son, Zane. He still plays his Nintendo Switch daily and loves to add new games to his collection. The new game The Legend of Zelda: Tears of Kingdom is out now and you will want to run to get it for your child in your life.
In The Legend of Zelda: Tears of the Kingdom, players voyage on a mysterious floating island in the skies about Hyrule. It is up to them to use their abilities to make it back to the land of Hyrule and battle against the enemies that threaten the kingdom. In this sequel to the Legend of Zelda: Breath of the Wild game, you'll decide your own path through the sprawling landscapes of Hyrule and the mysterious islands floating in the vast skies above. Can you up  the power of Link's abilities to fight  against the malevolent forces that threaten the kingdom? Are you up for the challenge?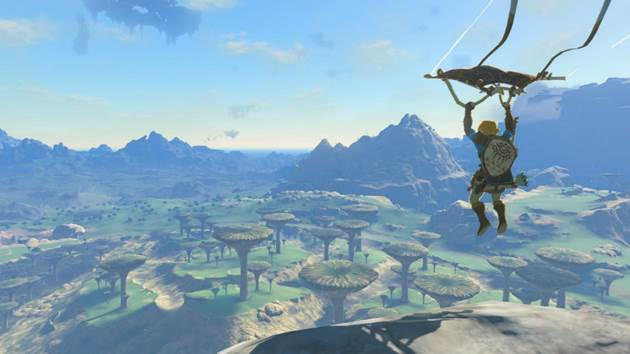 Zane loves going on little adventures in the world of Hyrule. It is a very vast and diverse land, so every time he explores, it adds another element of fun and surprise. Since it is vast, you can get lost in the land and if you ever need help, the game allows for that via opening your map and looking for the gold markers.  There is lookout landing in the game where you can get equipment or cooking supplies for your journey. There is also a travel medallion that allows you to travel back to the spot you set it as. The maps in this game come in very handy.

This game is new and very fun! It keeps my son busy for hours and even my youngest likes to get in on the action. Be sure to get in on the fun by purchasing The Legend of Zelda: Tears of the Kingdom.
*I work with Nintendo. All opinions are my own and not swayed by outside sources.*