Becoming a parent is an exciting experience, but it can also come with anxieties about the safety and well-being of your newborn. One way to ease these worries is by investing in a high-quality baby monitor. In this review, we'll take a close look at the Ellie Baby Monitor, its features, and whether it's worth the investment.
Technology That Sets Ellie Baby Pro Apart
Ellie Baby Pro stands out with its state-of-the-art technology designed to provide comprehensive monitoring without the need for wearables. Similar to the Miku smart baby monitor, Ellie Baby Pro utilizes advanced sensors and algorithms to track your baby's movements, breathing patterns, and sound, offering parents invaluable insights into their baby's well-being. With Ellie Baby Pro, you can rest assured knowing your baby is being monitored with military-grade precision.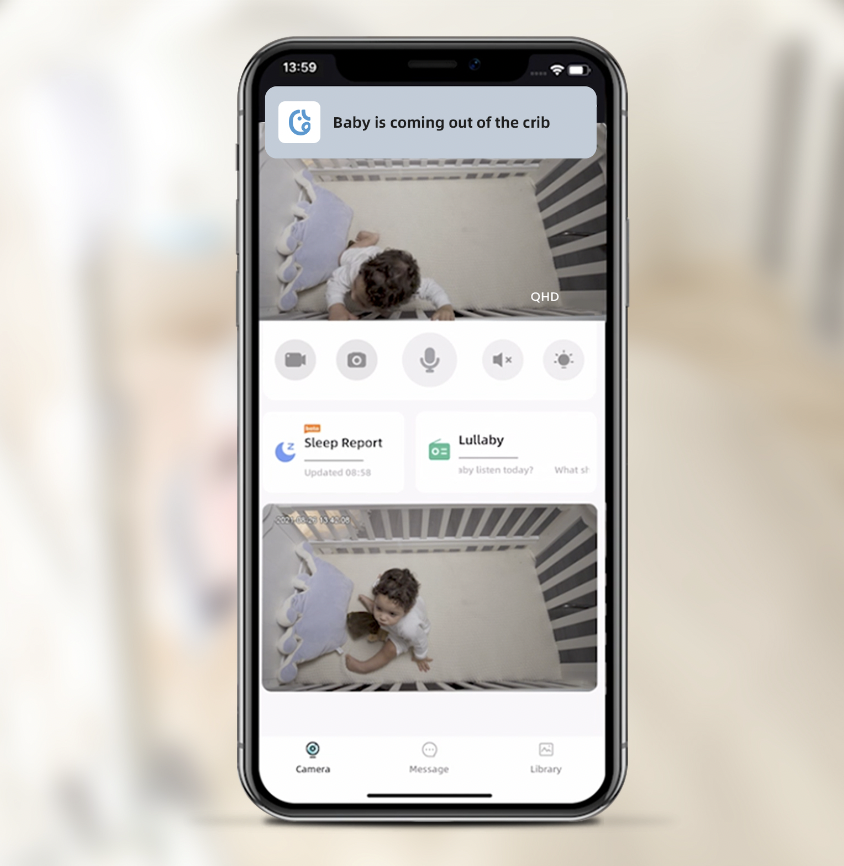 Crystal Clear Imaging and Night Vision
A standout feature of the Ellie Baby Pro is its high-definition imaging capabilities. Boasting full 2.5K resolution, the camera captures clear and detailed visuals of your baby's crib. Whether it's during the day or in the dark, thanks to its enhanced night vision, you can always keep a watchful eye on your little one. The Ellie Baby Pro ensures you never miss a precious moment, even in low-light conditions.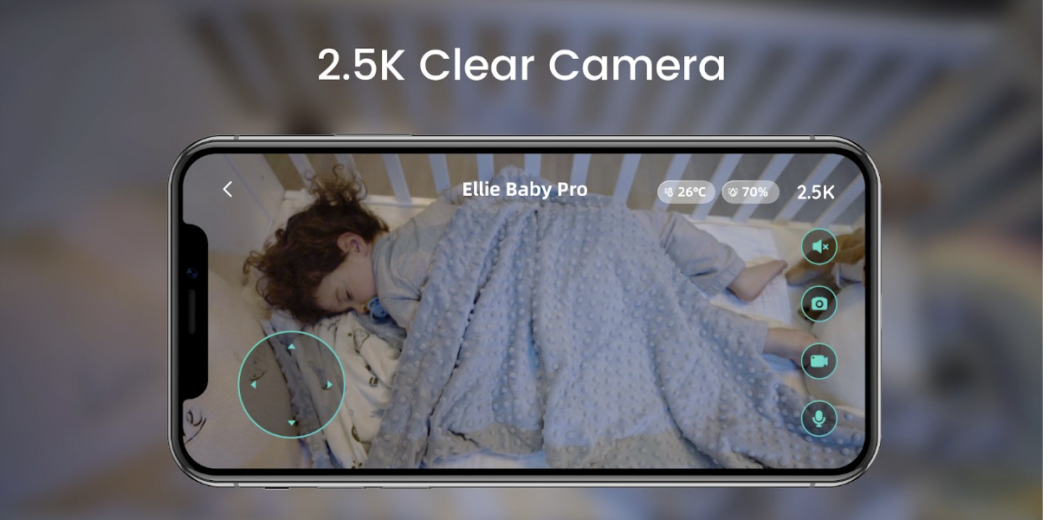 Seamless Audio Communication
Beyond visual monitoring, Ellie Baby Pro offers seamless two-way audio communication. Equipped with advanced speakers, the monitor ensures crystal clear sound transmission, allowing you to speak to your baby and provide soothing reassurance. Unlike some monitors with short communication timers, Ellie Baby Pro allows uninterrupted communication, ensuring you can sing lullabies or speak to your little one without time constraints.
Comprehensive Monitoring and Analytics
The Ellie Baby Pro excels in providing detailed monitoring and analytics. Through the companion app, you can access a wealth of information about your baby's activities, sleep patterns, movement, sound, and even environmental factors like temperature and humidity. The app's analytics tab provides valuable insights, offering daytime and nighttime sleep summaries, along with video recordings of sleep activity. Stay informed and track your baby's progress with ease.
Enhanced Security and Peace of Mind
Security is a top priority for any smart baby monitor, and Ellie Baby Pro delivers. Utilizing advanced local AI technology, your data remains protected and secure in the SD card, setting it apart from all baby monitors in the markets. This sets it apart from other baby monitors on the market that rely on cloud storage and charge a monthly subscription fee.
Cons of the Ellie Baby Pro monitor
While the Ellie Baby Monitor has many great features, there are also a few drawbacks to consider. For one, the monitor is relatively expensive compared to other baby monitors on the market. This may be a dealbreaker for some parents who are looking for a more budget-friendly option. However, I believe it is a worthwhile investment considering its remarkable and all-round features.
Availability of Ellie Baby Pro monitor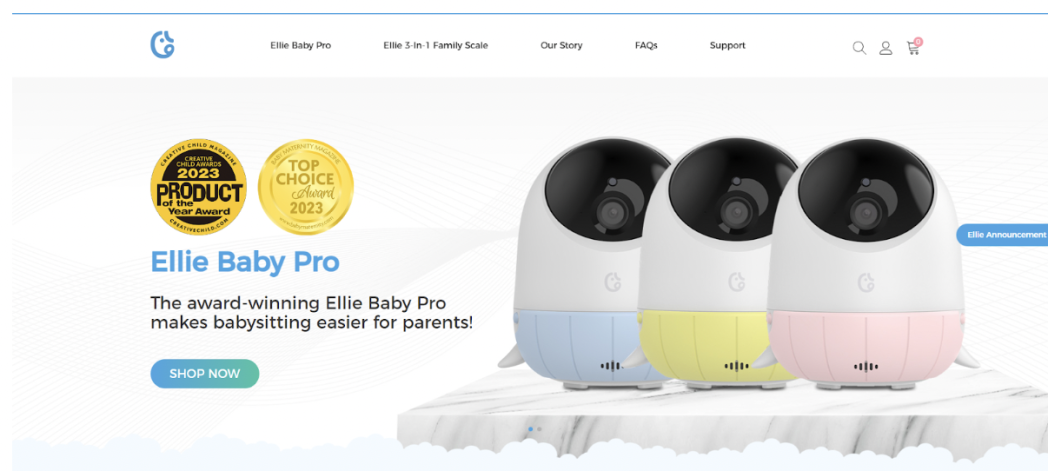 Now, Ellie Baby Pro is now offered on the official website www.elliehello.com at $189. Use my code "MELISSA " to get 20% off.
Conclusion
Overall, the Ellie Baby Monitor is an excellent choice for parents who want a high-quality baby monitor with exceptional video and audio quality, temperature and humidity monitoring. While it may be more expensive than other monitors on the market, its features and ease of use make it a worthwhile investment.
*This is a partnered post. All opinions are my own and not swayed by outside sources.*