My all time favorite Marvel movies has to be Guardians of the Galaxy. A  few years ago not only did I attend the press junkets in LA for the second movie but I also went on set of  GOTG Volume 2. I am such a HUGE fan of these movies and I can't wait to take my son to see it this Sunday!
ABOUT GOTG VOLUME 3:
In Marvel Studios' "Guardians of the Galaxy Vol. 3" our beloved band of misfits are settling into life on Knowhere. But it isn't long before their lives are upended by the echoes of Rocket's turbulent past. Peter Quill, still reeling from the loss of Gamora, must rally his team around him on a dangerous mission to save Rocket's life—a mission that, if not completed successfully, could quite possibly lead to the end of the Guardians as we know them.
The film stars Chris Pratt, Zoe Saldaña, Dave Bautista, Karen Gillan, Pom Klementieff, featuring Vin Diesel as Groot and Bradley Cooper as Rocket, Sean Gunn, Chukwudi Iwuji, Will Poulter and Maria Bakalova.
James Gunn is the director and also wrote the screenplay. Kevin Feige produces with Louis D'Esposito, Victoria Alonso, Nikolas Korda, Sara Smith, and Simon Hatt serving as executive producers.
During the press junket we had the chance to talk to Chris Pratt  "Peter Quill / Starlord, Pom Klementieff "Mantis", Karen Gillan "Nebula", Sean Gunn "Kraglin", Will Poulter "Adam Warlock", Chukwudi Iwuji "The High Evolutionary"  , Maria Bakalova "Cosmo" , James Gunn / Writer & Director, and Kevin Feige / Executive Producer.
INTERVIEW TIME GUARDIANS OF GALAXY VOLUME 3
James, when you started the Guardians of the Galaxy trilogy, over 10 years ago, was there any way you could have dreamt of this? -asked to James
James said he does not think he could have ever dreamt of it. He had high hopes and knew he had something good from the beginning. He knew they were doing something very different. The world needed a space fantasy that was different from ones we had seen before.
Three movies, 10 years. What's your takeaway? What's changed you?  How has it built you? -asked to James
James said it has changed him in so many ways. He learned everything from Kevin and Lou. He also joked around that he hired people that were not jerks but absolutely positive, compassionate, loving, and kind people. He grew very close to these people and it made making a movie that much more pleasant.  His main memories are not the premieres but being on set and having these dynamics with the cast and crew.
I know you keep your friends close. Are you gonna miss these characters? -asked to James
He said he is really going to miss the characters. That is the saddest part for him because he loves each and every character. He had a certain fondness for Rocket especially. He is going to miss all his friends.
4. Here's another journey, of Nebula. She's probably had one of the more different, probably the longest journey. She's really flipped the coin.  In this, is she nicer?  Is she kinder?  Is she coming around?  Where is she now on this journey? -asked to Karen
Karen said post-Thanos being eliminated from her life, she's starting to flourish a little bit more and she's starting to have a lighter personality and she's a little more willing to show vulnerability.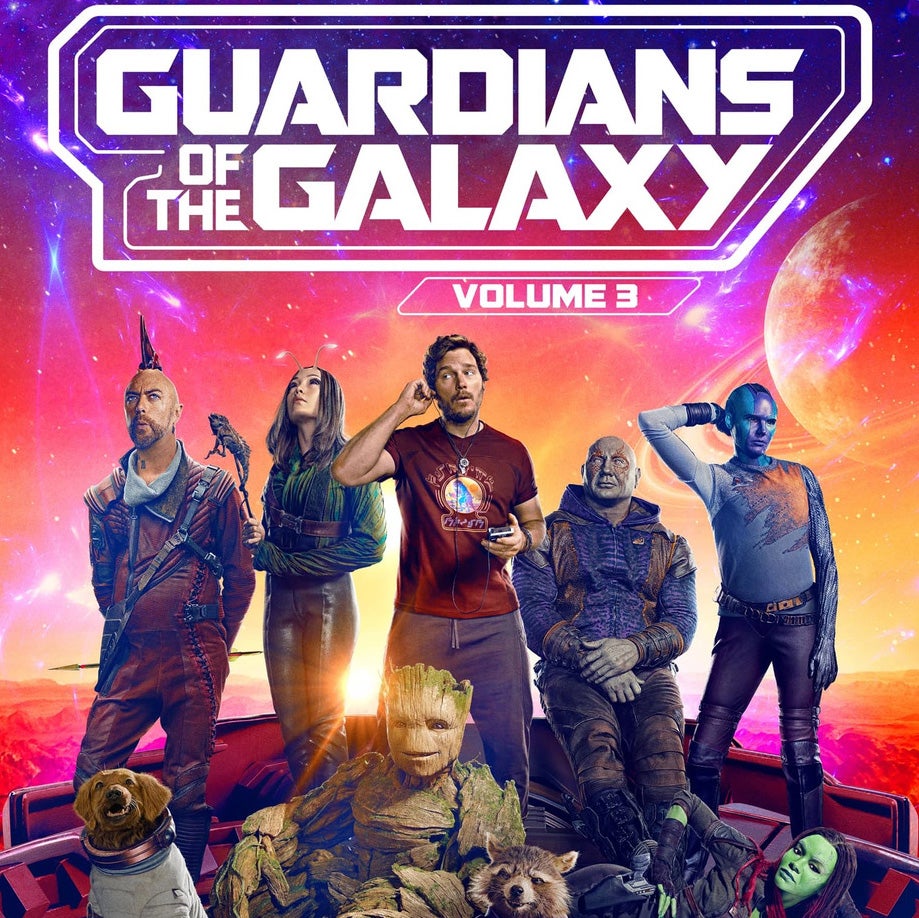 5.  But what is it like reuniting?  I asked James, will he miss the characters?  When you come back and you see all these people again, then you get another reunion with the characters. Do you miss them?- asked to Karen
Karen said she loved these characters.  Mantis, Kraglin Rocket, and  Star-Lord.  Everyone.  She said she loves coming back together as they are a big family.
What's changed for you since the beginning? -asked to Karen
She said it was definitely her understanding of what it's like to be a scapegoat sibling. She said she is an only child and Nebula is also like that. It was an interesting exploration for her.
What has this trilogy impressed upon you? Working with James, seeing his vision, watching this come to fruition and the fans reaction. What are you learning? -asked to Kevin
Kevin said they had trilogies before. However, this was the first first movie that was completely outside of the realm.  It tied in with Thanos and Infinity Stones.  But The Avengers were not in it.  They weren't setting up Tony Stark's next adventure, or Captain America.  And it was really their attempt of saying, we don't want to just do superhero movies.   We don't want to just do Iron Man movies or Avengers movies. We wanted to do a big space movie. And it worked out in a great way!
Would you have done anything differently? -asked to Kevin and Jame
James said he does not think he would have.  There might be some very little things but no he would have not done anything differently.
What's your mission statement? When you attack these movies, these are characters that are much loved, stories that are already out there. There's people out there who are so steeped in this lore, it has to make you nervous approaching the subject matter. -asked to Kevin
Kevin said it always does.  However, the goal has always been to do justice to the audience members who have loved these characters their whole lives, and to audience members who've never heard of these characters, or who heard of them for the first time in the trailer or in the poster.  Which, for Guardians in particular, was certainly the majority of the audience.
However, on the flip side, there are people who go, "Well, people don't really know the Guardians, so you really have a lot of leeway to do new things."  Which we do, but James was constantly going to the comics and constantly referring to the comics and constantly building off of the storylines.  So, people who did know these characters from the more recent run at the time, or the early run, saw things they could get excited about.  And just as important, people who never heard of this crazy spaceman with a tree and a raccoon.
What has Mantis brought to your life? -asked to Pom
She said is not just Mantis, it is Mantis and James Gunn. James changed her life. She loves the connection she had with Mantis. She said it was beautiful to tap in and create deep, profound, and layered emotions.  And yeah she got to be super weird too.

GUARDIANS OF THE GALAXY VOLUME 3 OPENS TODAY!!