What I think is the best musical this year is now playing at the Providence Performing Arts Center! Beetlejuice is here but don't walk, RUN, to see this stellar cast! This musical is SO funny with beautiful songs, acting, and did I say LOL moments most of the entire show. I dare you to leave there without a huge smile on your face. I have seen this show on Broadway and dare I say, I loved the touring even more. From its March 30, 1988 release to the movies to December 7, 2022 when the first national tour opened, Beetlejuice has always been such a huge hit with fans.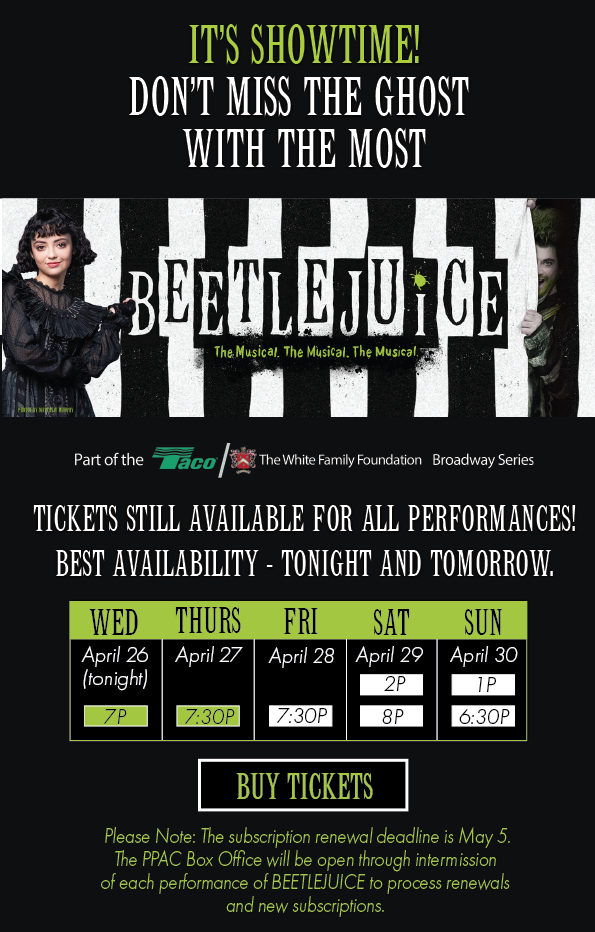 It's showtime! Beetlejuice is playing the Providence Performing Arts Center till Sunday April 30th so you still have plenty of time to see this show. Based on Tim Burton's dearly beloved film, Beetlejuice tells the story of Lydia Deetz, a strange and unusual teenager whose life changes when she meets a recently deceased couple and Beetlejuice, a demon with a thing for stripes. With an irreverent book, an astonishing set, and a score that's out of this Netherworld, Beetlejuice is "SCREAMINGLY GOOD FUN!" (Variety). And under its uproarious surface (six feet under, to be exact), it is a remarkably touching show about family, fun, love, and making the most of every day! Or shall I say Day-O, which is hands down the best number of the entire show. Every single number of the 2 hour 30 minute show is FANTASTIC!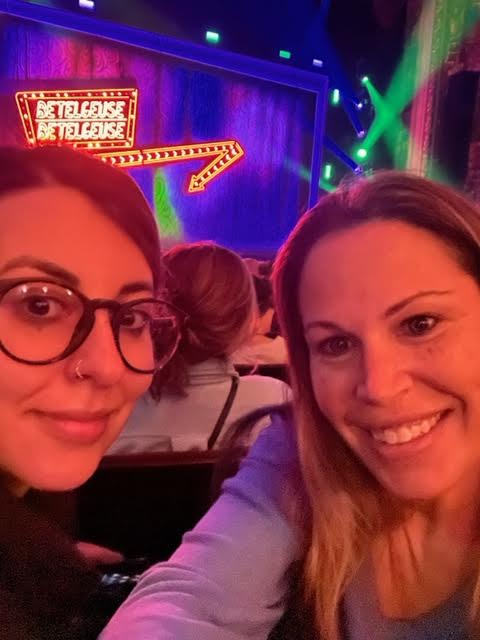 Justin Collette plays Beetlejuice and his delivery of every single line in the show is superb! He is beyond hysterical and will leave you in stitches from laughing so much. Isabella Esler is a wonderful Lydia and Britney Coleman plays Barbara beautifully. A stand out for me was Kate Marilley who play Delia. She nailed her accents and the delivery is absolutely hysterical. The stand out theme of this show is FUN and FUNNY! What can be better?!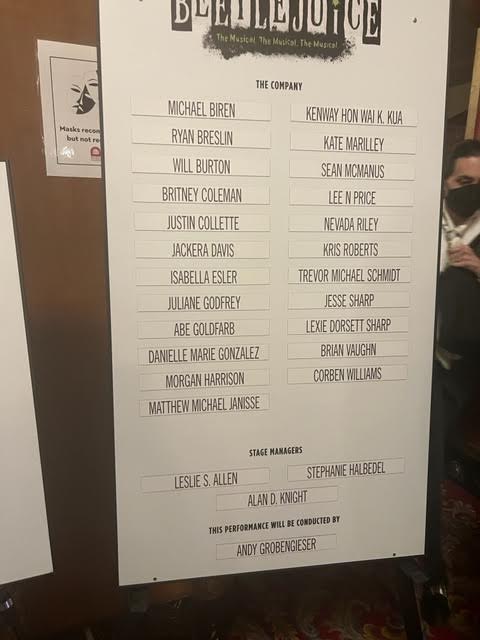 Get your tickets now for Beetlejuice. Trust me when I say you you do not want to miss this one!!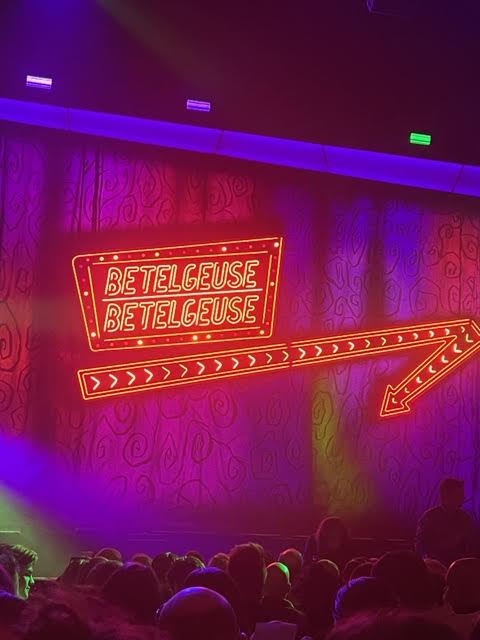 *Thanks to the PPAC, RI for media tickets. All opinions are my own and not swayed by outside sources.*