One of the best 2023 movies of the year is coming to theaters TOMORROW FEBRUARY 17th! At D23 this year, I saw an extended look at this trailer and it truly looks incredible! Ant-Man is one of my favorites in the MCU and this movie looks like it will pass even my wildest expectations.
Last week I had the chance to interview Paul Rudd ("Scott Lang/Ant-Man"), Evangeline Lilly ("Hope Van Dyne/Wasp"), Jonathan Majors "(Kang the Conqueror"), Kathryn Newton ("Cassie Lang"), Michelle Pfeiffer ("Janet Van Dyne/Wasp"), Michael Douglas ("Dr Hank Pym"), Peyton Reed (Director), Kevin Feige (Producer), Stephen Broussand (Producer), and Jeff Loveness (Writer) for the upcoming Ant-Man. Having interviewed some of them for the original Ant-Man, I was excited to get a chance to talk with them again. Hope you enjoy my interview as much as I enjoyed interviewing them!
INTERVIEW ANT-MAN AND THE WASP:
1. What would you say is the signature of these movies, and how does Quantumania continue that while amplifying everything we know about Ant-Man and the Wasp?  -asked to Peyton
He said the Ant-Man movies have always been about family.  It is a generational story about a family of heroes, and Scott Lang, who is not a billionaire or super scientist, getting sucked into this world, and Hope van Dyne who is the legacy daughter of two superheroes, Michael Douglas and Michelle Pfeiffer. It is a generational story and now bringing in Young Cassie Lang, allowing him to have time with his daughter.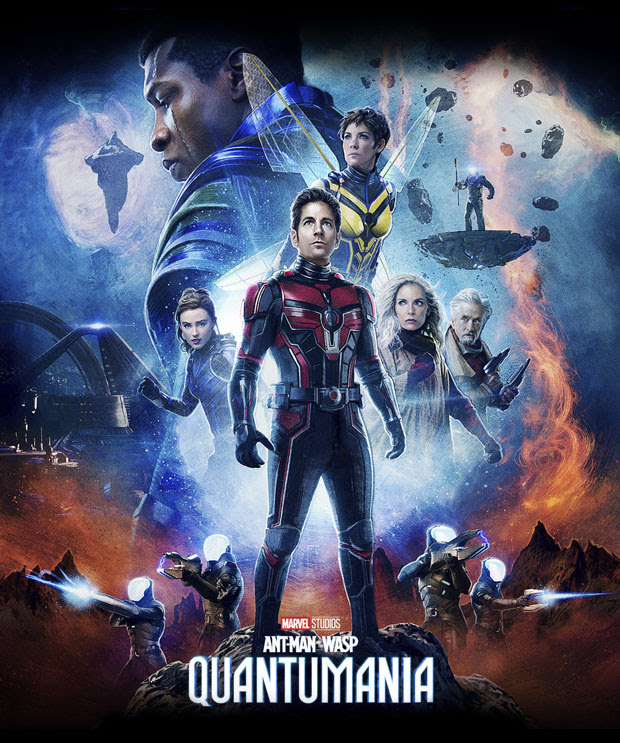 Scott Lang wants to be a hero and he's an Avenger. However, it is really about work-life balance and also finding time with his daughter.  It's the most important thing.  In this movie, Cassie Lang is 18, but they continue the story of this family, and I think in Quantumania, one of the things they have done is really broaden that story and start talking about the secrets the family members keep from each other, the things they don't tell each other.
2. How have Scott's feelings about being a superhero changed since the very first Ant-Man in 2015?  -asked to Paul
Scott really wants to be a dad and it is his main focus. He has always had a love-hate relationship with it and now he has finally accepted it. He loves that he gets to have some normal time with his daughter, even if it does not last.
"But I think that he's grown a lot over the course of nine years or so that we've been doing these movies. This is a guy who started off in a regular job.  He was brought into this group and has no innate super abilities, but then he went up and fought Thanos.  So he's experienced a thing or two, and he's accepted who he is. "
3.  How does Hope van Dyne evolve since audiences first met her, and what is she doing and doing well in Quantumania as the movie gets underway?  -asked to Evangeline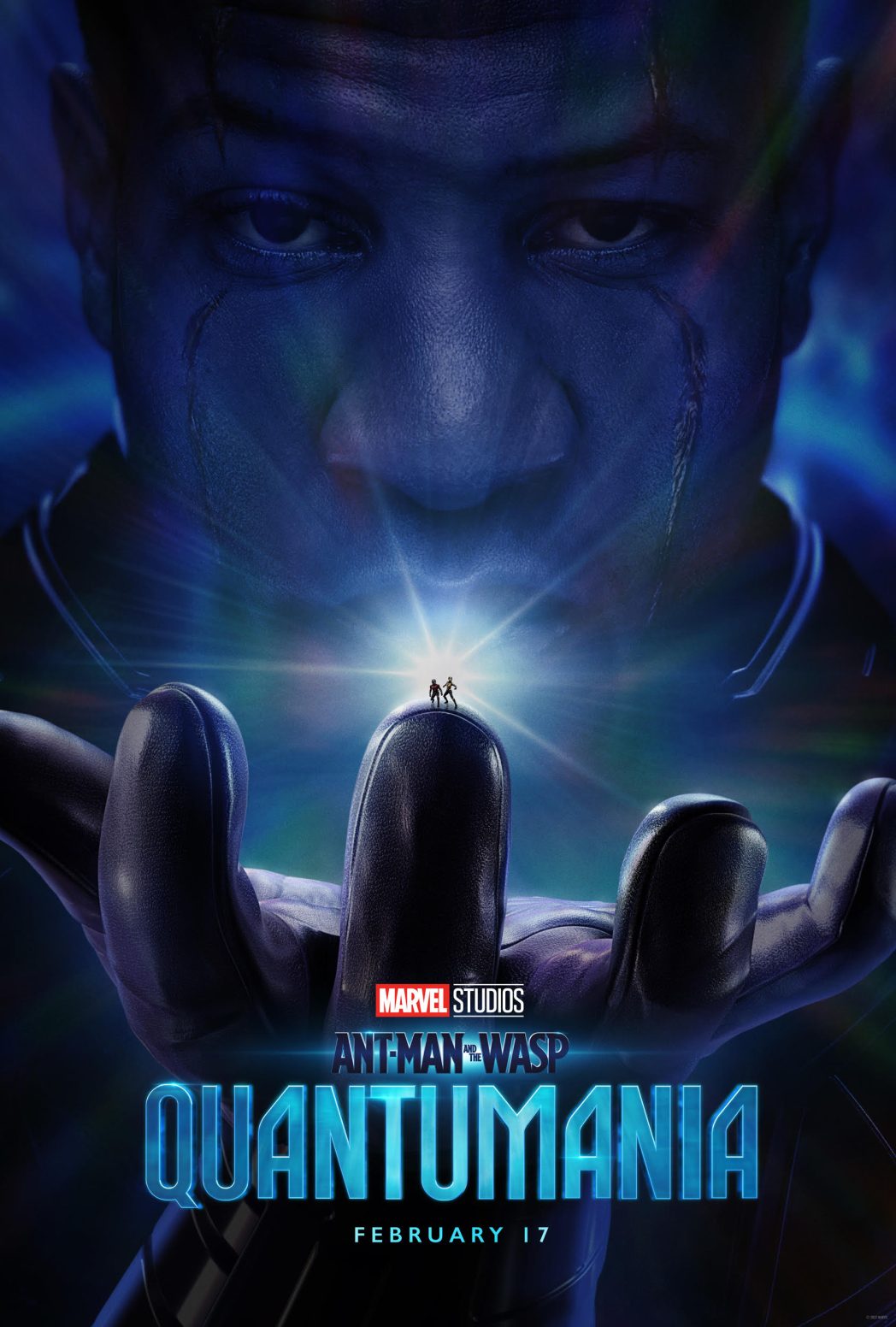 She said she started the first Ant-Man film in a very cold, detached, very isolated woman.  She didn't have a lot of relationships in her life.  She had a lot of broken relationships in her life, and over the course of these three films, she had this incredible arc to be able to play where she has, in that time, repaired her relationship with her father.  She's reunited with her long-lost mother.  She's fallen madly in love with Scott, and she's become a stepmom to Cassie.  And so her life is just full of relationship, and it's full of love, and she became a blossomed version of the woman that we met, and you see that in the work that she's doing in the world.
"She's thriving and taking that love and spreading it around by trying to do right in the world and fix issues that are massive like global warming and housing crises, and she's doing it with success.  And there's this little hiccup.  There's this little missing piece, which is that she had always fantasized about her mom coming home one day.  And I think because that fantasy started when she was 8 years old, it was are we're going to be best friends, and she's gonna tell me everything, and we're just going to be so close."
4. What exactly is the Quantum Realm, and where have we seen that before?  -asked to Kevin
Kevin said we first saw it in the first Ant-Man film, and he was sort of reminded recently that this was an idea that Paul had early on, before we started filming the first Ant-Man film. What about exploring the quantum mechanics?  Things act very differently at the quantum level, and Paul was talking about the amount of storytelling and imagination and fun that you could have there.  The first Ant-Man movie was mainly about meeting the characters and the origin story, but at the very end of that, we got a taste of it, and that is what led to where we took it in Endgame.
"It is a place that is on the subatomic level where space and time act differently, and that allowed us to time travel at Scott Lang's suggestion in Endgame, and it allowed us to have this entire manic quantumness in this film, where we go to a point where only Janet had ever seen before.  And as Evangeline said, she didn't talk about it too much, where there is an entire universe below the surface where we meet all sorts of fun, crazy characters."
5. The Quantum Realm has a very specific, really amazing, mind-blowing look and feel to it.  What influenced that look?  -asked to Peyton
Peyton said a number of things.  He said they looked at everything from electron microscope photography to things like heavy metal magazine in the 70s and 80s, and they wanted to bring in all these elements.  There's a little sword and sorcery element, and then there's a real Mobius element to it.  They just wanted to assemble a team of artists and say we are creating the Quantum Realm.  None of the other Marvel movies have really dealt with it, and they wanted to create this very vivid world that has its own internal history and internal logic.
6. So from Ant-Man and the Wasp to Hank and Janet, what is it about these movies that captivates audiences in your opinion? -asked to Michael
In Ant-Man a main theme is family and that brings a vulnerability to these super-power characters that we all see in a lot of Marvel films.  There's a certain vulnerability.  And a sense of humor that exists that he thinks is really a pleasure.  There is also a danger to it that relates to all different ages. He loves that younger kids are enjoying these movies too!
7. Now as an actor, do you approach these Marvel movies in the same way that you've done in roles in the past? -asked to Michelle
She joked that she has no idea what she is doing. She marvels at the guys because they get what they are doing and she jokes that she just copies it.
BE SURE TO WATCH ANT-MAN AND THE WASP: QUANTUMANIA IN THEATERS TOMORROW!