I am always on the hunt for slow cooker ideas. Being a working mom and having three small children, I struggle at night of what to cook! Some of my best recipes are those that I used the slow cooker for. This time, I have a delicious pork chop recipe. This slow cooker port chop recipe comes out simply divine. It is flavorful as it it is seasoned with rosemary, garlic, salt, and pepper, then drenched in an orange juice sauce, and topped with fresh orange slices. I mean how heavenly is this!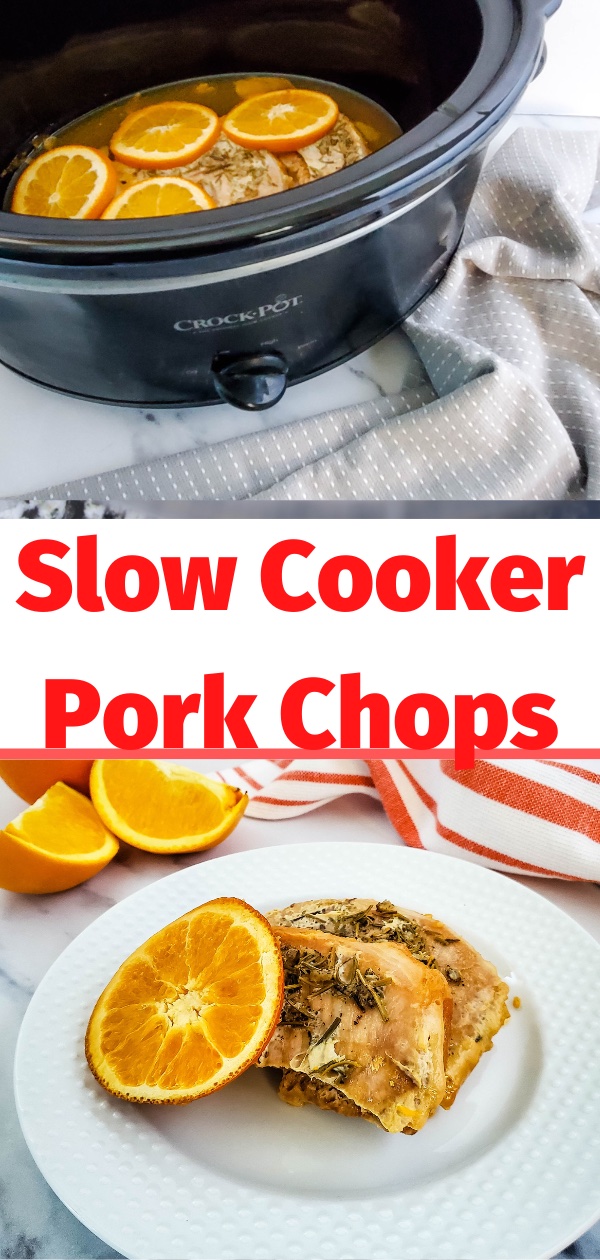 ORANGE ROSEMARY SLOW COOKER PORK CHOP RECIPE: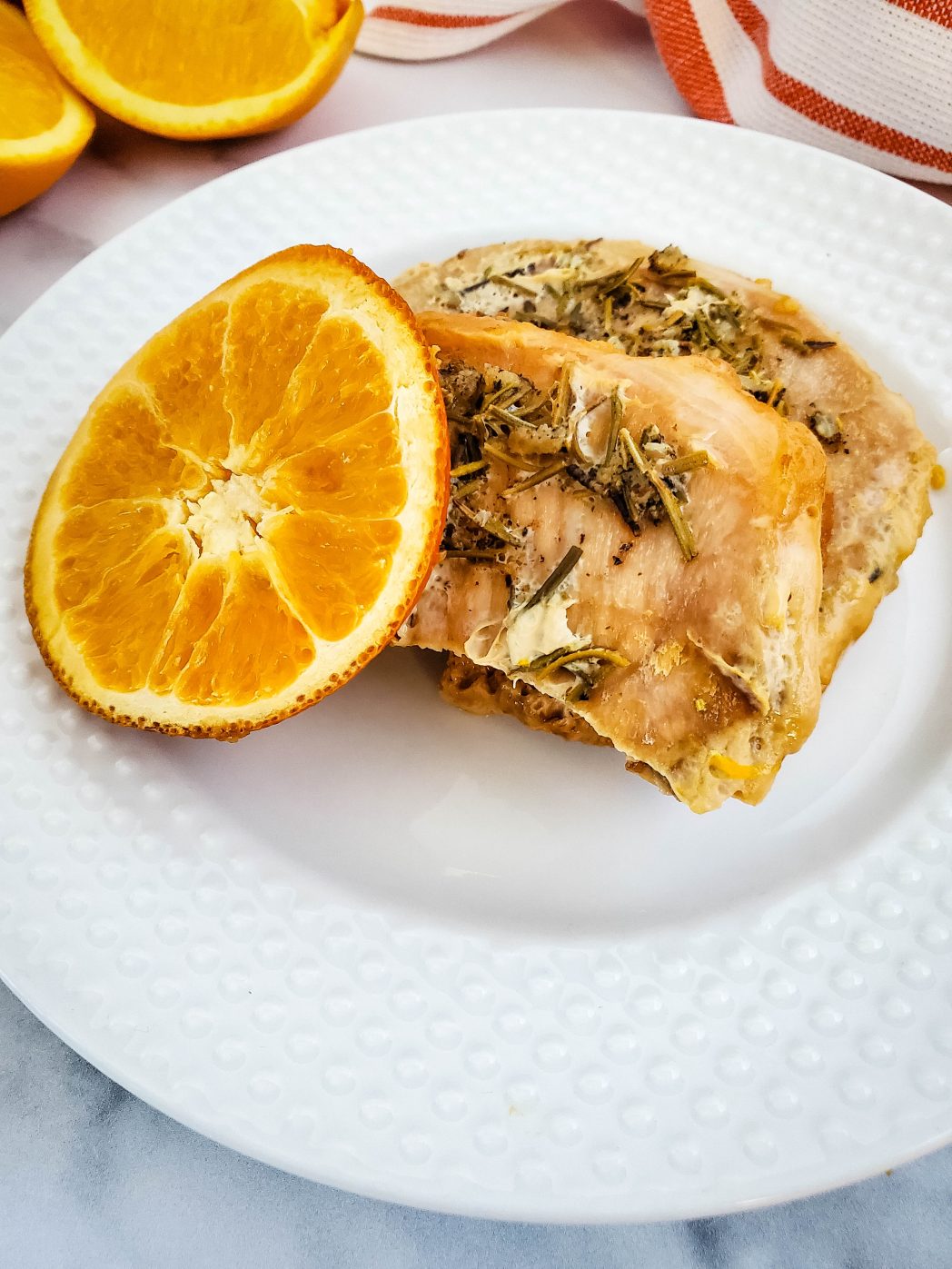 Servings: 4
Prep time: 5 minutes
Cook time: 3.5 hours on high, or 6-8 hours on low
Storage: Cover and refrigerate any leftovers
Ingredients for ORANGE PORK CHOP RECIPES: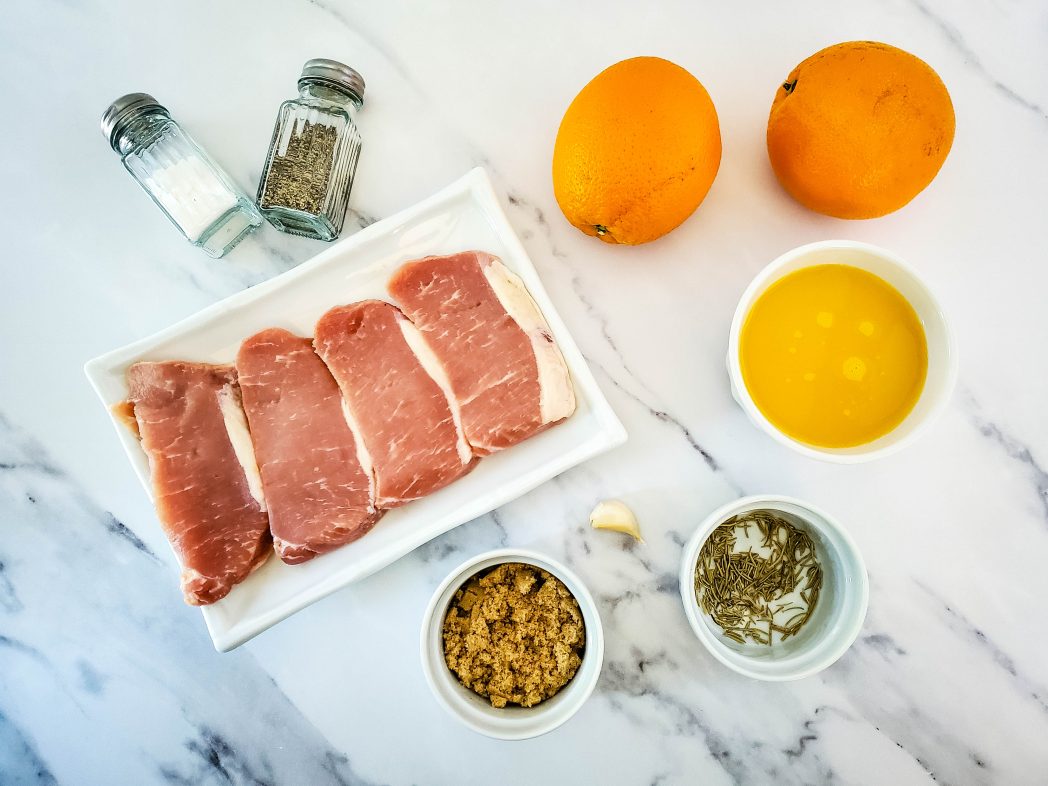 4 boneless pork chops

1 clove garlic, minced

1 tsp dried rosemary

salt and pepper

3 tablespoons brown sugar

8 ounces orange juice

1-2 oranges, sliced
Directions FOR ORANGE ROSEMARY SLOW COOKER PORK CHOP RECIPE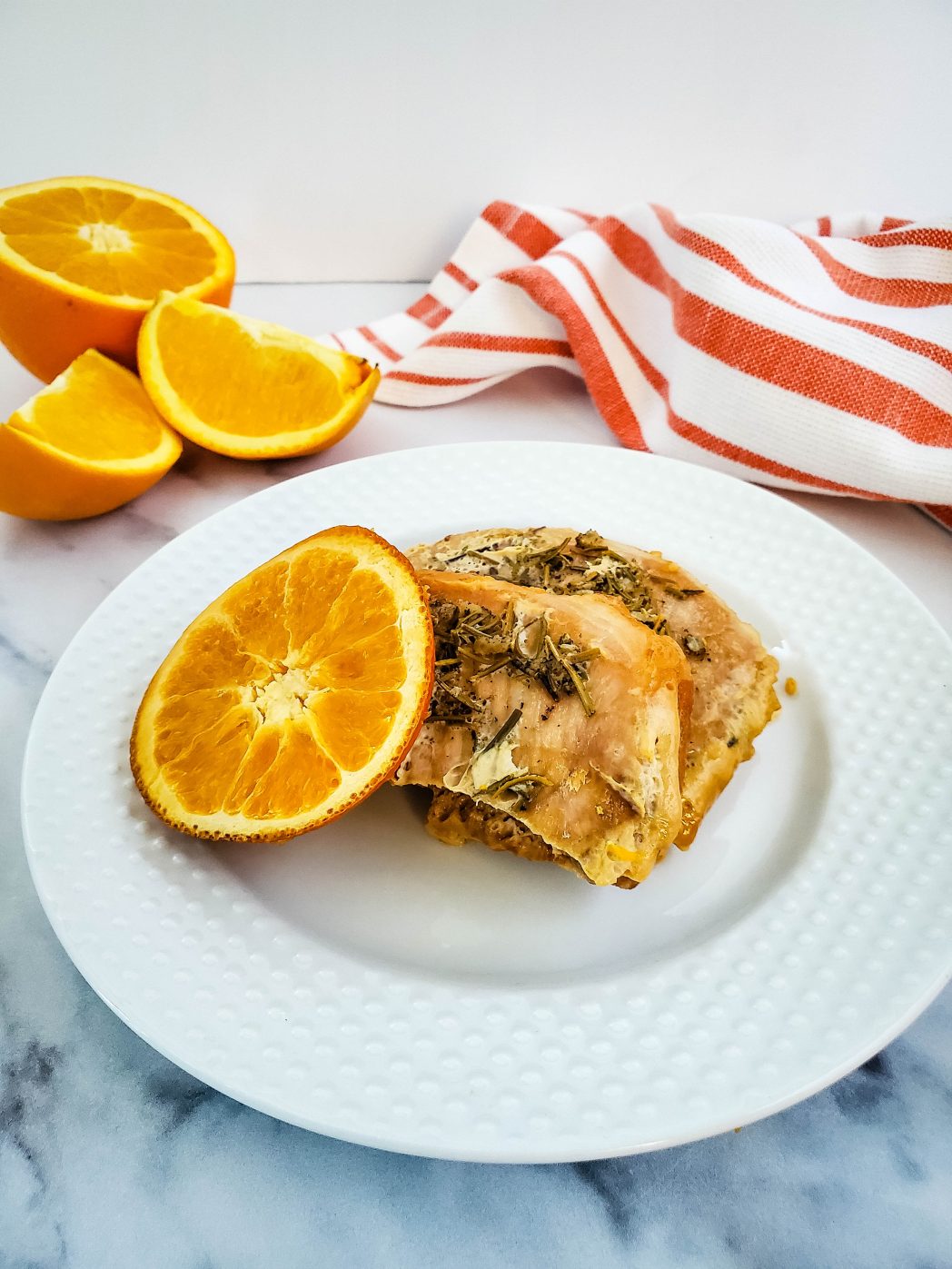 Lay the pork chops in a single layer at the bottom of the slow cooker pot.

Peel and mince a clove of garlic, then add to a small bowl. Add the rosemary, and sprinkle some salt and pepper in. Stir to combine the spices.

Divide the spice mixture between the 4 pork chops, then spread it over the tops of them.

Add the brown sugar and orange juice to a bowl, stir to combine, and pour into the slow cooker.

Cut the orange(s) into slices and place on top of the pork chops.

Plug the slow cooker in, and cook on high for 3.5 hours or low for 6-8 hours.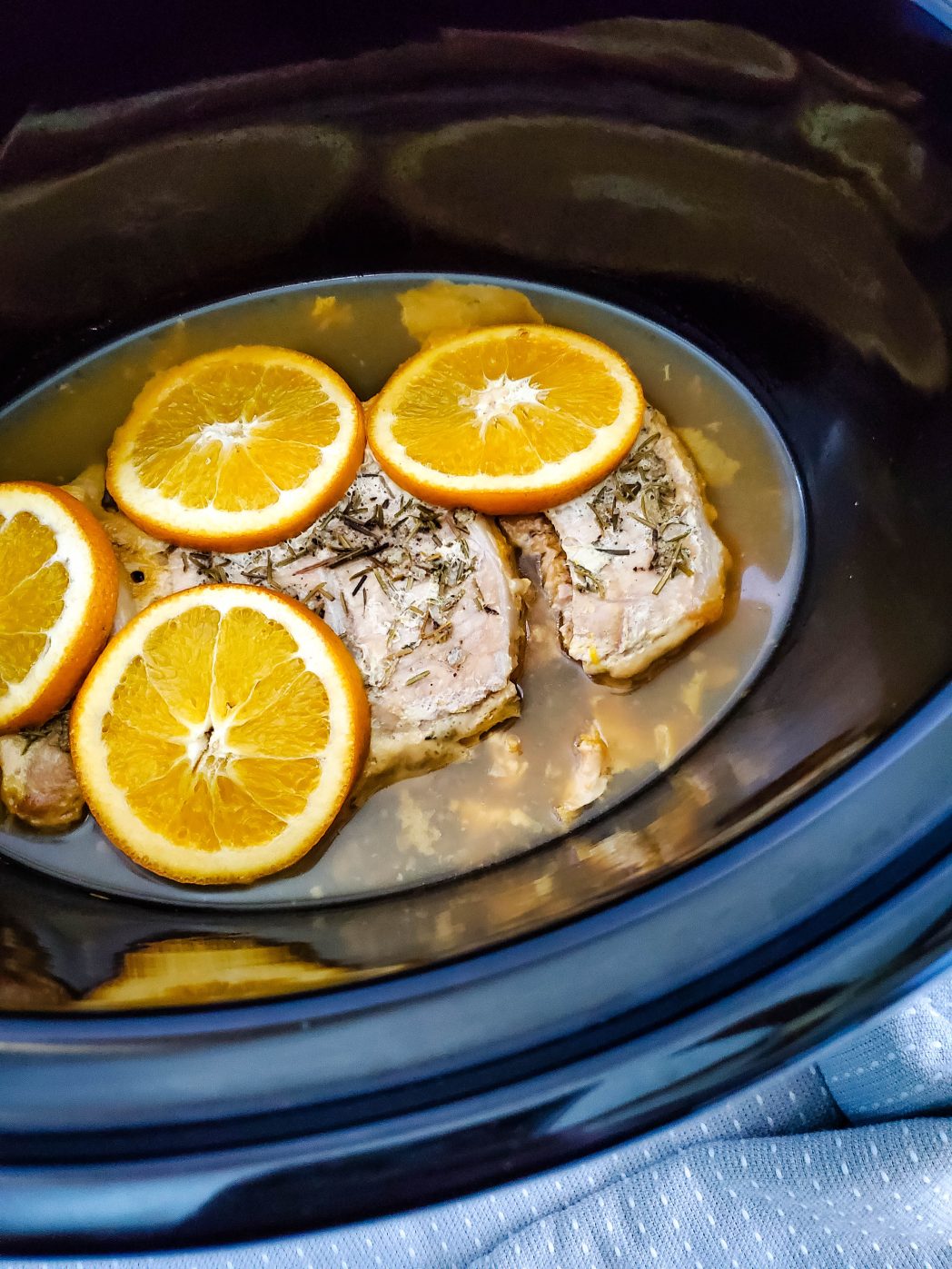 This Rosemary Pork Chop recipe is relatively easy to make. It is definitely a recipe that can be put in your night rotation schedule and with the slow cooker, you simply set it up and go about your day! Let me know how you like it!