I absolutely love Mixbook! Mixbook is a site that allows you to buy the best personalized photo books, cards, calendars, home decor, and more. There's something for everyone for just about any occasion including birthdays, holidays, house warming, invites, and more. Mixbook is sure to be a family favorite for the most ideal gift gifting solutions year round.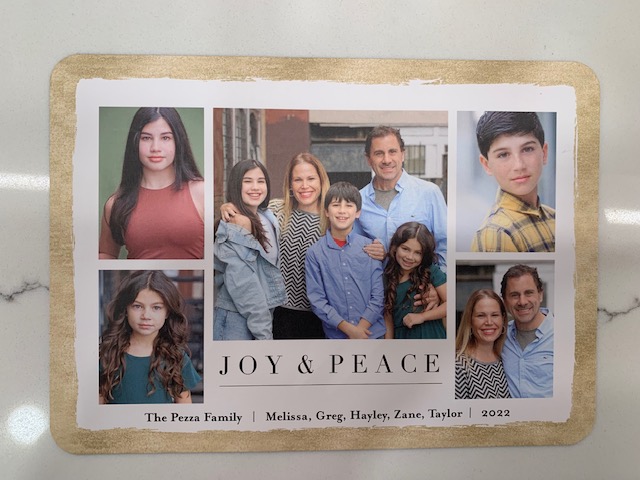 After the last few years of pandemic-forced separation, it has become even more important to celebrate with loved ones and cherish shared memories. From travel adventures to birthday parties, weddings and new additions to the family – nothing beats reliving your favorite moments through a beautifully crafted photo book. Their photo books are truly second to none and allows you to personalize in just about any way you want. Whether it is a hardcover or softcover book, glossy, or semi gloss, these photo books will ideal for yourself of anyone year round for the holidays or birthdays.
What's new this year? Mixbook has made it easier and more affordable to make the perfect gift! Truly a gift like no other – the intersection of beautiful designs plus unrivaled creativity (hello more than 6,000 templates!) and remarkably crafted book – all at a price point that suits your budget (starting as low as $10). Your photos tell a story, and Mixbook can help you bring them to life.
This year, we got our holiday cards made by Mixbook and we absolutey love it! Don't worry if you didn't get your holiday cards out on time, Mixbook has cards for weddings, birthdays, greeting cards, anniversary, and even a huge selection of stationary. When we orderd our holiday cards, it was quite easy to do. We chose a holiday photo card this year and it just came out beautiful! Customer service is always there to help and the end result is beautiful cards and gifts.
Visit Mixbook.com or download the all-new app that offers up instant travel photo organization – and say hello to your new favorite holiday/birthday/anniversary gift.
*I worked with Mixbook on these cards. All opinions are my own and not swayed by outside sources.*