Have you ever wanted to experiment with CBD gummies in your recipes? If so, then 2023 is the perfect time to do it. From cakes and cookies to beverages and snacks, plenty of delicious recipes can be made with these tasty treats. Here are five must-try recipes with CBD gummies for the upcoming year that will make your meals more enjoyable.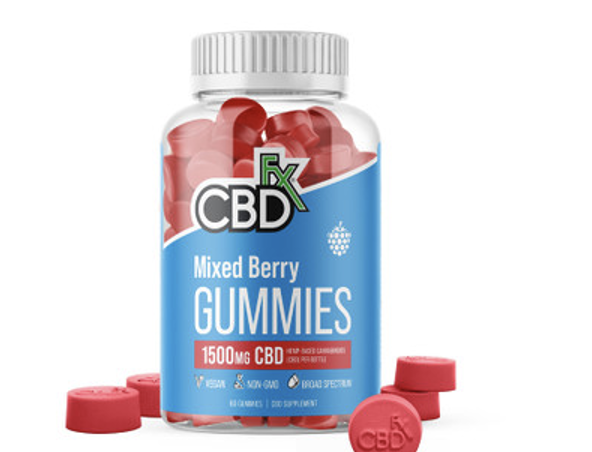 CBD Gummy Fruit Salad
This simple yet tasty dish is perfect for a summer day or an evening dinner party. Start by combining ½ cup each of mango, kiwi, pineapple, blueberries, and strawberries in a large bowl. Then cut 1/3 cup of chopped walnuts or almonds and one package of CBD gummies into small pieces. Mix everything before adding two tablespoons of honey and ¼ cup of orange juice for flavor. Serve chilled for a refreshing fruit salad!
CBD Gummy Chocolate Chip Cookies
These decadent chocolate chip cookies are sure to please kids and adults alike! Start by preheating your oven to 350 degrees Fahrenheit before mixing two cups of all-purpose flour, ½ teaspoon baking soda, and ¼ teaspoon salt in a large bowl. In another bowl, cream one cup of butter softened at room temperature with 1¼ cups sugar until it becomes light and fluffy. Add two eggs one at a time before stirring in 2 teaspoons of vanilla extract. Slowly incorporate the dry components into the wet mixture until everything is combined into a doughy texture. Then fold in one package of crushed CBD gummies and 2 cups of semi-sweet chocolate chips before dropping spoonfuls onto a greased cookie sheet. Bake for 10 minutes or until golden brown before transferring them to a cooling rack. Enjoy!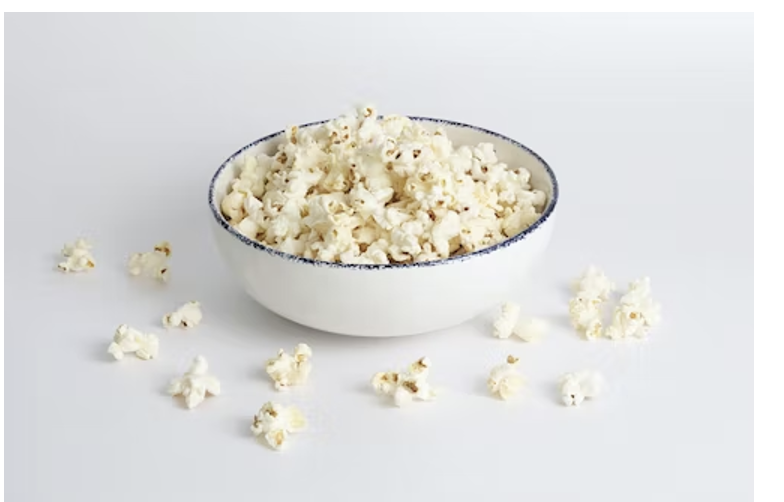 CBD Gummy Popcorn Balls
These crunchy popcorn balls are perfect for movie nights or game days! Begin by popping four ounces of plain popcorn kernels in an air popper on medium heat or stove top on medium-high heat (make sure not to burn them!). Place this popped popcorn into a large bowl, then add four tablespoons of melted butter and one package of crushed CBD gummies into the mix before stirring everything together until it's evenly distributed across the popcorn kernels. Finally, use your hands to form four-inch balls out of the mixture while they're still warm; if they're too sticky, lightly spray some cooking oil onto your hands before forming the balls. Place these finished popcorn balls onto parchment paper-lined baking sheets and enjoy!
How to make CBD gummies sandwich
Making a CBD gummies sandwich is an easy and fun recipe! Start by lightly toasting two slices of your favorite bread. Carefully spread a thin layer of your favorite nut or seed butter, followed by the CBD distributing evenly over the nut or seed butter, onto one slice of toast. Place the second slice of toast on top and lightly grill both sides of the sandwich in a lightly greased pan for about five minutes until golden brown. Layer thinly sliced apples or bananas in between the slices, as desired. Now all that's left is to enjoy your homemade CBD gummies sandwich – it's sure to be a delicious snack that won't disappoint!
Recipe of CBD gummies brownie
CBD is quickly becoming a popular ingredient in all sorts of sweet treats, and for a good reason. Making CBD gummies brownies is an easy process that yields delicious results. Begin by preheating the oven to 350°F and spraying a 9×13-inch baking dish with cooking spray. Next, mix gluten-free flour blend (or regular all-purpose flour), cocoa powder, baking soda, salt, sugar, and semi-sweet chocolate chips and ensure it's been well incorporated. In a separate bowl, combine CBD oil, eggs, and vanilla extract; whisk until evenly dispersed. Gradually add the wet ingredients to the dry ingredients and mix until just combined. Spread the batter in the prepared dish and bake for 25 minutes or until a toothpick inserted comes out clean. Once cooled, cut into small pieces and enjoy your yummy CBD gummies brownies!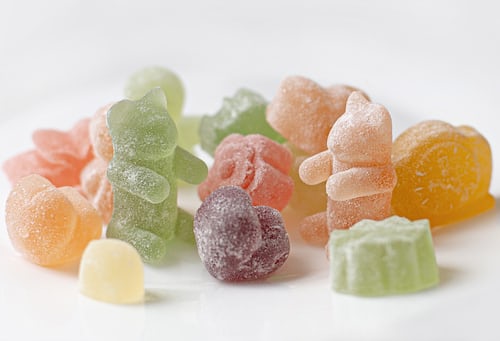 Benefits Of Consuming CBD Gummies
CBD gummies are a popular choice for people looking to experience the potential relief benefits of cannabidiol, or CBD, without the added additives and taste of an oil tincture. The yummy shapes and sweet flavors of CBD gummies make them more attractive to those seeking relief from occasional discomfort, and their portable size makes them discreet and ideal for on-the-go dosing. They come in many delightful flavors, such as strawberry, raspberry, orange, and grape, and can easily be slipped into your pocket or purse for quick and convenient access. Additionally, because they're prepared pre-dosed with a set amount of hemp extract cannabinoids, there's no worry about taking too much at once; you might enjoy one or two with ease anytime throughout your day.
Dosage Of CBD Gummies
CBD gummies are a convenient and easy way to take CBD. They come in various flavors, sizes, and potencies that make them accessible to anyone searching for the support of Cannabidiol. Generally, each gummy contains anywhere from 5mg to 30mg of CBD, depending on the company, making it easy for users to start low without worrying about breaking apart dosages. Because every user's needs are different, it is essential to understand how much CBD you consume per gummy if you are looking for specific effects or support. Experimenting with varying amounts of CBD might help determine an ideal daily dosage for individual needs, so it's best to slowly increase your consumption until you find the perfect balance that works for you!
Conclusion:
Try experimenting with CBD gummies for those who need to spice up their meals tastefully this 2023! Use these five recipes as inspiration for creating delicious dishes that everyone will love—from fruit salads to chocolate chip cookies and even popcorn balls or you may also get cbd body wash benefits —there's something here that everyone can enjoy this upcoming year! So grab some CBD gummies today and get cooking—you won't regret it!
*This is a partnered post.*