Last weekend my husband attended Blue Man group with 2 of my kiddos. One was sick unfortunately but the three of them had a simply fabulous time at the Charles Playhouse watching the all new Blue Man Group show.  If you have never been to Blue Man group, now is the time when it has residence at the Charles Playhouse. If you have been before, do not worry as this show has changed!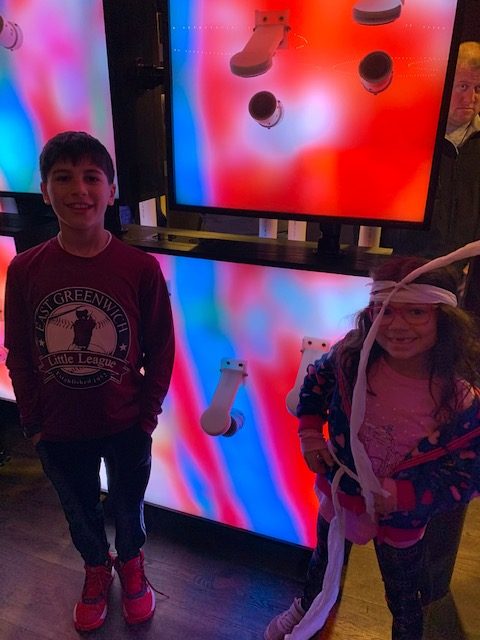 ABOUT BLUE MAN GROUP:
Blue Man Group has been entertaining audiences in Boston for over 25 years, originally debuting at the Charles Playhouse in Boston's Theatre District in 1995. Three bald and blue men explore today's cultural norms with wonder, poking fun at the audience's collective quirks and reminding them how much they all have in common. The show is continually refreshed with new music, stories and custom instruments.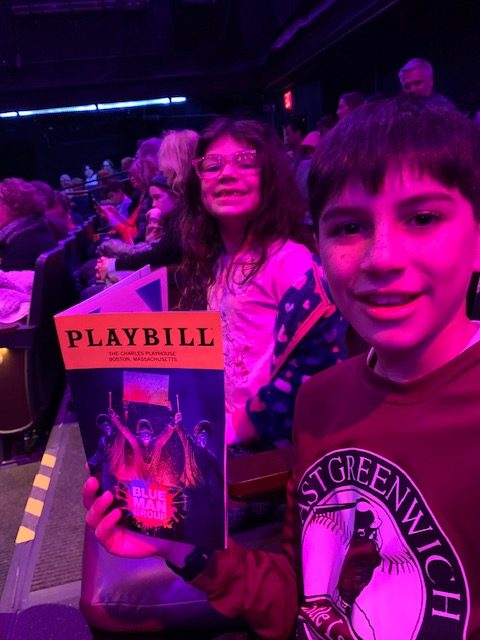 "We're excited to expand our schedule to accommodate locals and visitors traveling to Boston from across the country, even internationally, and for all of them to share in the unique experience and phenomenon that is Blue Man Group," said Jonathan Screnci, Company Manager, Blue Man Group Boston.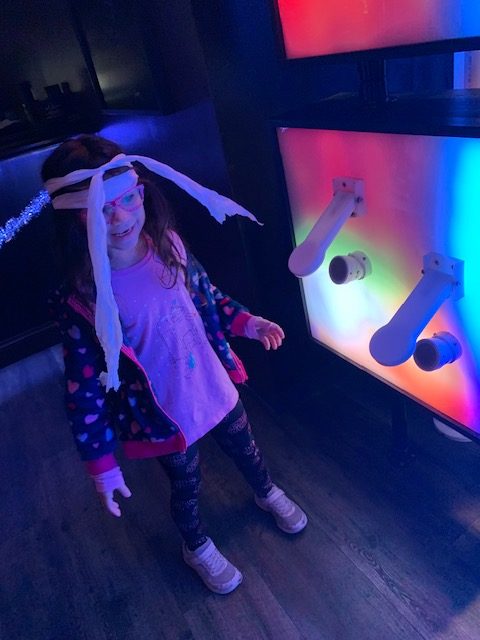 There is also a full bar and interactive music and light installation created by Blue Man Group called the "Lounge-U-Lum" in the lobby for guests to enjoy.
For tickets and more information about Blue Man Group Boston, check out www.blueman.com. Doors open one hour before each performance. Children under the age of 5 are not permitted in the theatre. Current health & safety guidelines can be found here: https://www.blueman.com/covid-19.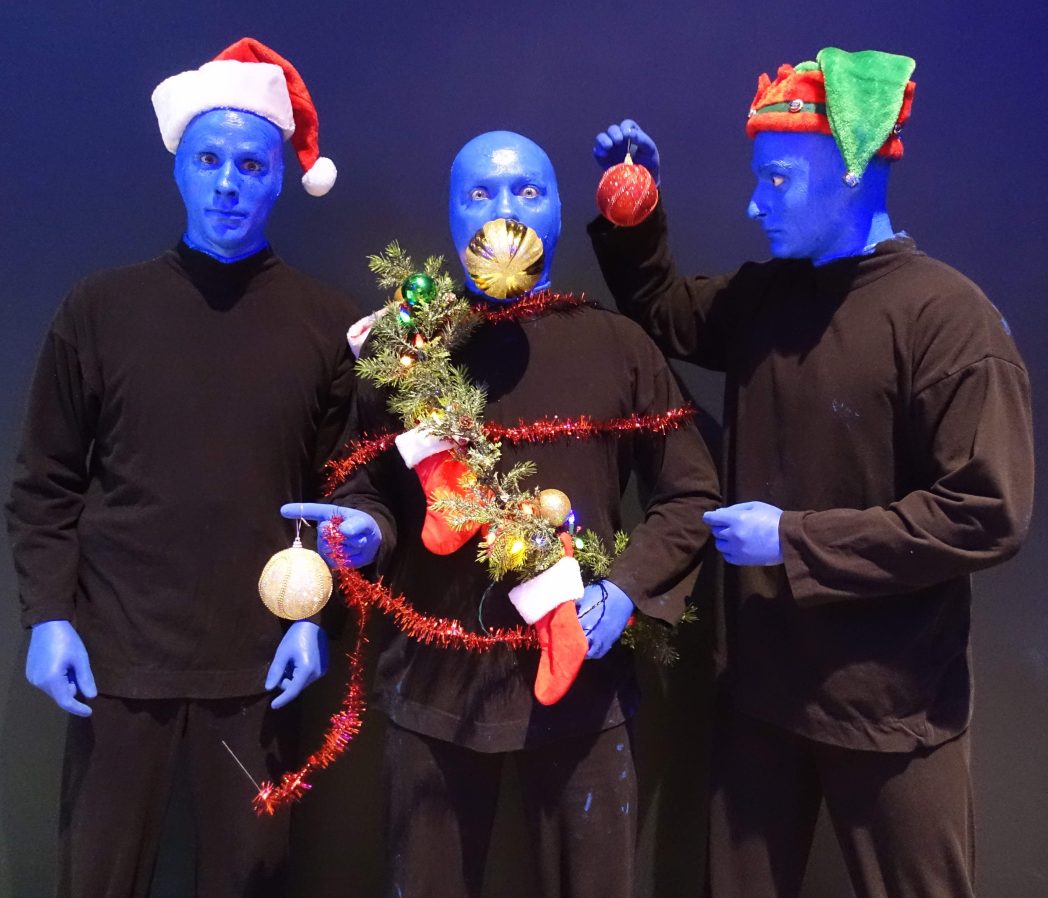 THIS HOLIDAY SEASON:
Blue Man Group Boston will be decking the halls in December with holiday elements added to the show, seasonal craft activities for kids and an extended performance schedule.
From December 15th -December 30th, there will be 31 shows with seasonal elements added to the performances including holiday music using the group's unique musical instruments. From December 23rd – 31st there will also be added matinees including an 11 am and 2 pm show on certain days.
To get in the holiday spirit and for the youngest fans, Blue Man Group will have a seasonal craft activity in their lobby from December 15th– December 24th.  For those 21+, the bar at the Charles Playhouse will also be creating festive seasonal libations available during the holiday shows.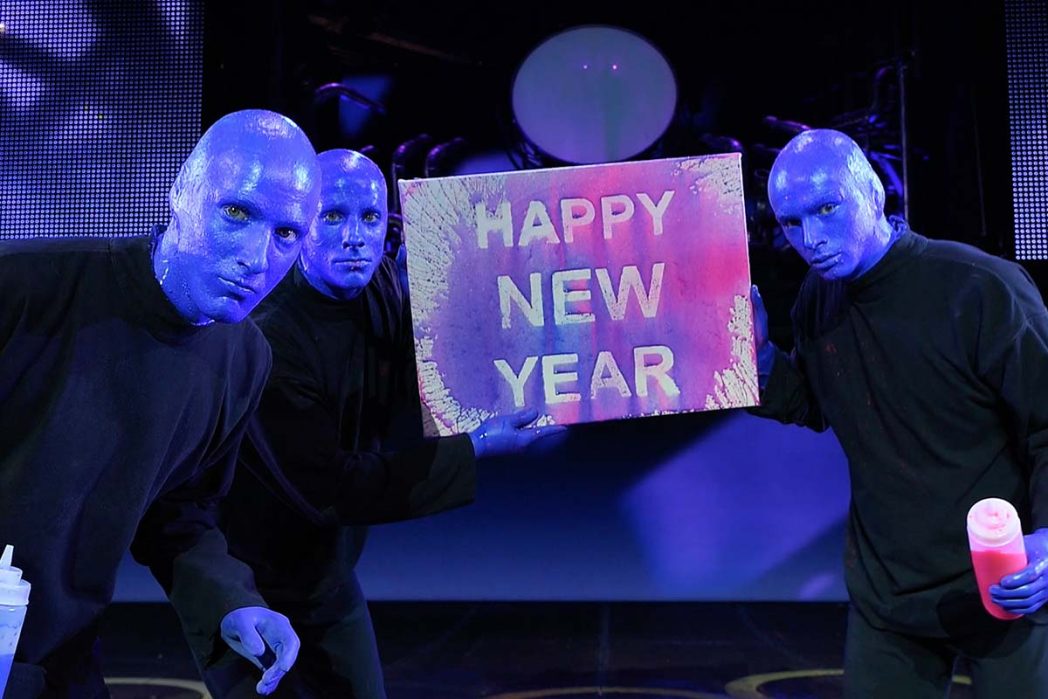 And for a New Year's Eve celebration that the entire family can enjoy, the four shows on December 31st (11 am, 2 pm, 5 pm & 8 pm) will feature party favors and a special musical performance by the Blue Men and the 8:00 pm show will also include a "countdown" by the Blue Men and band to ring in 2023.
"This time of year is always fun around here because we have more shows and enjoy entertaining all the people that come into the city to enjoy the holidays," said Jonathan Screnci, Blue Man Group Boston Company Manager. "Our New Year's Eve shows are really popular with families who may not stay up until midnight and also couples and groups who may have other late-night plans, so we offer everyone a chance to celebrate throughout the day in true Blue Man style."
More information about tickets and the holiday schedule at Blue Man Group Boston can be found at www.blueman.com.
*I worked with the Blue Man Group. All opinions are my own and not swayed by outside sources.*