One of my family's favorite places to go to is Hershey Park. Last month we visited the Hershey Lodge and spent two days at Hershey Park. If you want an amazing, family fun vacation than Hershey Park is for you.  They have entertainment, rides, food, and more for all ages from infant through adult. Everyone is sure to have a fabulous time at Hershey Park in Hershey, PA.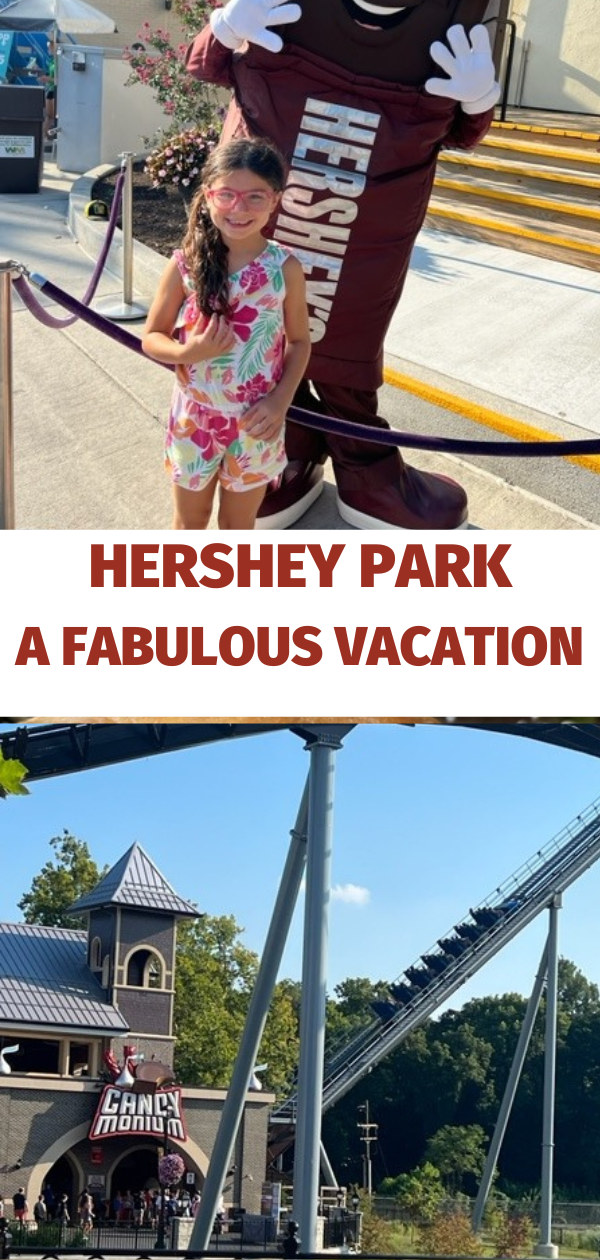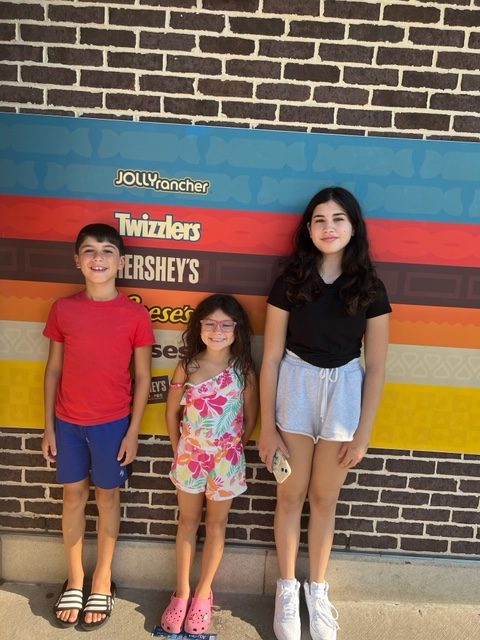 With your ticket price, you are able to visit Hershey Park the night before for a few hours. Along with that if you stay at the Hershey Lodge or Hershey Hotel, they have additional hours that you can explore before the general public comes. We did take advantage of this and visited Hershey Park the night before. We figured we had about 2 hours prior to close so we immediately went to Candymonium. I stayed with Taylor while my husband and two other kids rode this ride. This is one of the newest rides and very popular, so it is best to take advantage of this ride during the extra hours. This ride is a 76 MPH ride with a 210-foot ascent up the tallest hill in Hersheypark. There is many thrilling drops including 7 camelback hills that will leave you wanting to ride over and over!  After this ride, my whole family went on the Comet, which is the classic wooden rollercoaster at Hershey Park. You only need to be 36 inches or taller to ride so this is a great ride for all! This is also a very popular ride that you want to time it right. While you are in that section of the park, be sure to go on the Sooper Dooper Looper which is an "easier" rollercoaster that has one loop. It is a perfect starting rollercoaster for the little ones. This is another popular ride. In that area is also Sky Rush which is an ultimate rollercoaster for those who dare. I sat out of this one but my kids (minus Tay) really loved this ride.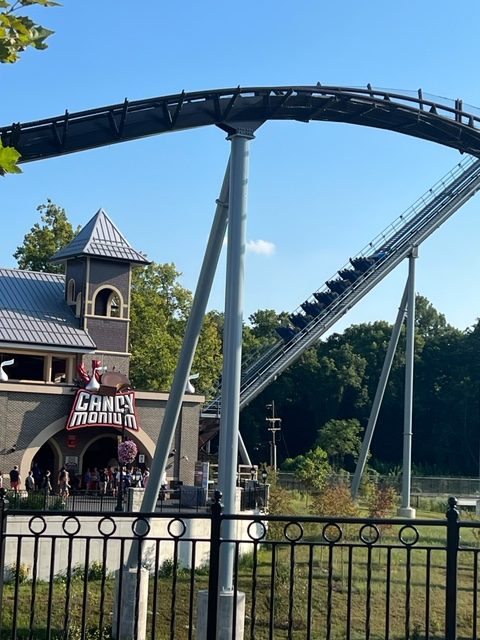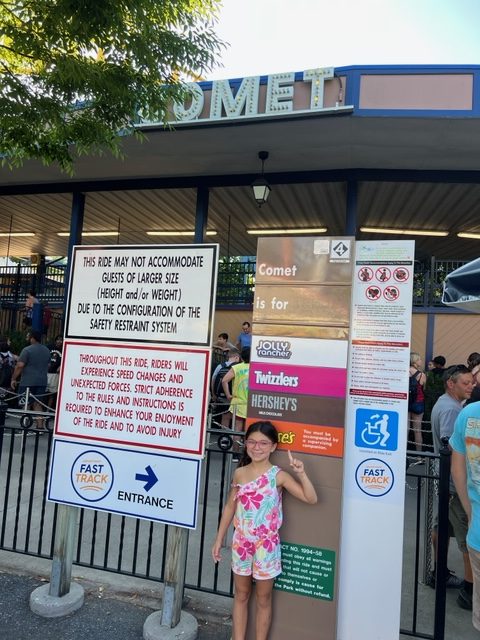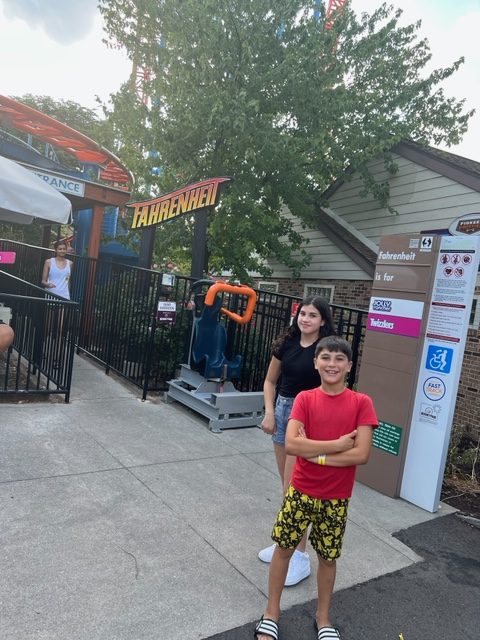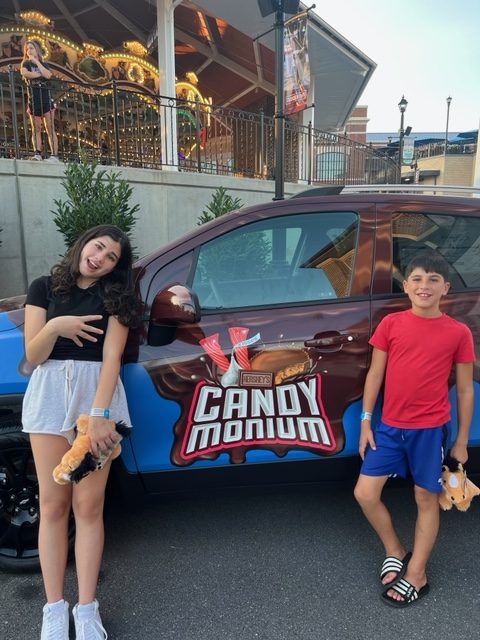 The next morning we came back and immediatley went to the water park. They have lockers there to store your clothes. We all rode the coal cracker, which is similar to the log flume, and then the kids all went together on the Coastline Plunge, East Coast Waterworks, and the Whitecap racer. After we finished up the water park, we stayed on that side of the park and went to the Lightening Racer which we all loved. I did hear this might be closing so definitely check it out before the end of the season. Laff Trakk we visited but warning this might be the most popular ride in the park so if you go at busy times you can have a wait upwards of 90 minutes. That being said, this indoor rollercoaster is amazing. Wild Mouse is across from it and has a similar configuration but is outside with sharp turns. It looks like a "baby" ride but I screamed lol! Hayley and Zane then went on Farenheit while Tay, Greg, and I got ices at Ritas. This ride, my kids say, is the best in the park!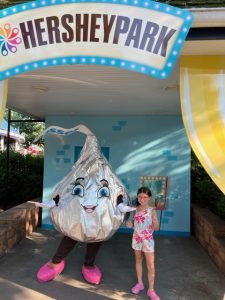 There is many food options throughout the entire park. At the beginning of the park is The Chocolatier, which we visited for the first time. Fair warning to make a reservation for this. The food was absolutely divine and focuses on all things CHOCOLATE. This is a sit down meal but if you are trying to get a reservation last minute, best to go at off times or else they probably will be full. Do not miss out on this restaurant though. In the park, there is also a ton of kiosks and wide range of foods for everyones liking. They were great with Zane's allergies and they even had a kosher cart for those who keep kosher.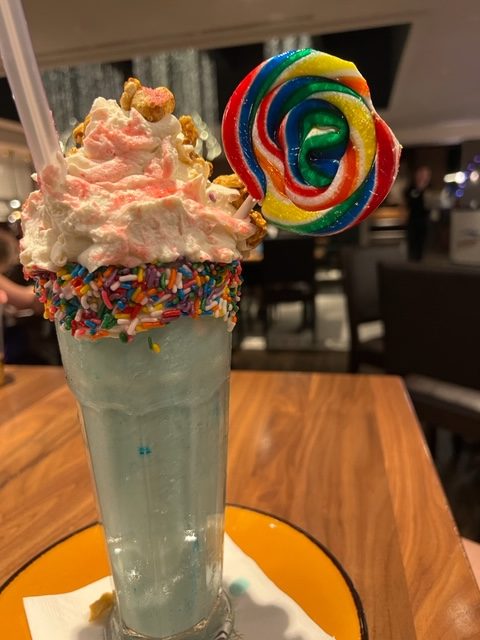 Right now is a great time to go to Hershey Park because they have Dark Nights. There is 4 dark night haunted mansion experiences that you can purchase to scare you in time for Halloween. There are various ticket options so be sure to check it out today. They also have the HersheyPark Halloween 2 night package as well as other deals on their website.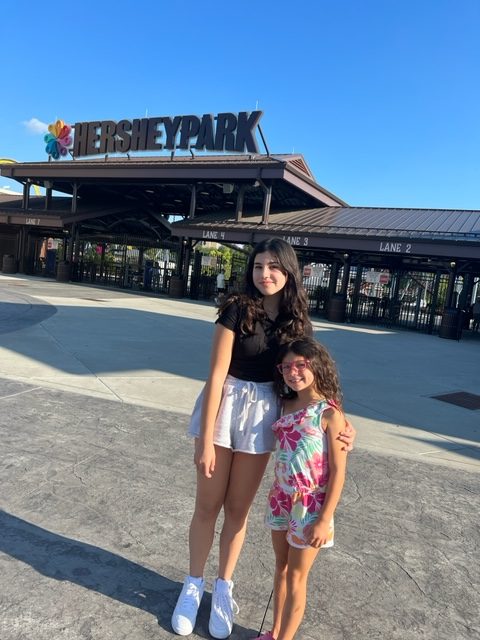 If you are looking for a great family vacation, HersheyPark is the place for you! It has something for everyone and will provide countless family memories!
*Thanks to Hershey for providing my family a weekend to experience all Hershey has to offer. All opinions are my own and not swayed by outside sources.*