The Sanderson Sisters are back in Hocus Pocus 2, debuting on Disney +, TOMORROW. I had the pleasure to attend the premiere of Hocus Pocus 2 and to screen it. After seeing it all my Hocus Pocus obsessed friends asked how I liked it and the answer is I absolutely loved it. Nothing can compete with the original but this movie is a very close second that will be a winner for all fans of Hocus Pocus.

ABOUT HOCUS POCUS 2:
It's been 29 years since someone lit the Black Flame Candle and resurrected the 17th-century sisters, and they are looking for revenge. Now it is up to three high-school students to stop the ravenous witches from wreaking a new kind of havoc on Salem before dawn on All Hallow's Eve. "Hocus Pocus 2" also stars Sam Richardson ("The Tomorrow War"), Doug Jones ("The Shape of Water"), Whitney Peak ("Gossip Girl"), Belissa Escobedo ("American Horror Stories"), Lilia Buckingham ("Dirt"), Froy Gutierrez ("Teen Wolf"), with Tony Hale ("Veep") and Hannah Waddingham ("Ted Lasso"). The film is directed by Anne Fletcher ("Dumplin,'" "The Proposal") from a screenplay by Jen D'Angelo ("Workaholics") and a story by David Kirschner ("Hocus Pocus," "Chucky") & Blake Harris and Jen D'Angelo, produced by Lynn Harris ("King Richard," "The Shallows"), with Ralph Winter ("Hocus Pocus," "X-Men" franchise), David Kirschner and Adam Shankman ("Disenchanted," "Hairspray") serving as executive producers.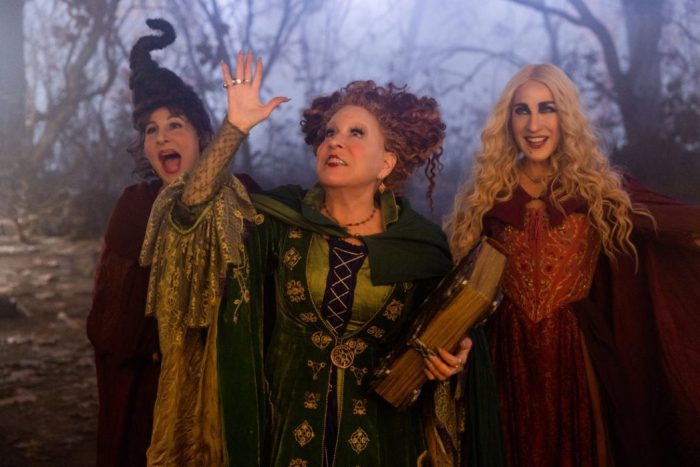 MY THOUGHTS:
Truth be told, I went into this movie with lower expectations because truthfully how can you compete with the original Hocus Pocus. This movie surpassed my wildest expectation and hit the nail on the head in every which direction. If I had one word to describe this movie, it would be hysterical with some one liners that will lead you crying from sheer laughter, especially a scene that is filmed in current day Walmart.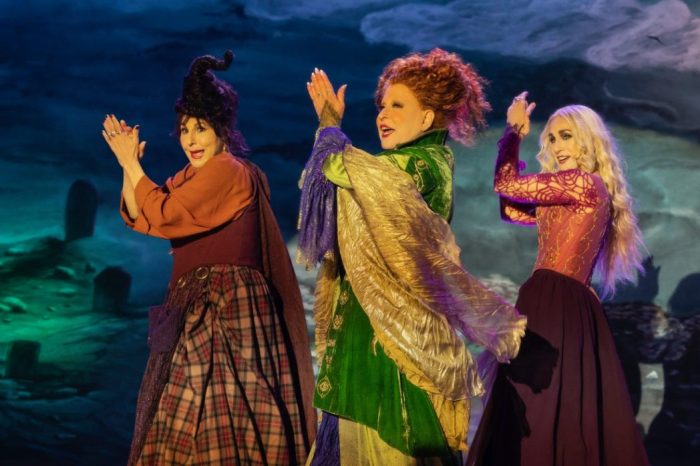 The story starts out with two teenagers, Becca and Izzy (Whitney Peak and Belissa Escobedo), who conjure up the Sanderson sisters while performing a Halloween ritual on Halloween night. The Sanderson sisters are reintroduced and they are after the town mayor (Tony Hale),  all while Becca and Izzy are trying to stop them from casting a spell that makes them all-powerful and can wreak havoc. We are introduced to other new characters such as Gilbert (Sam Richardson) and see an origin story in the first 15 minutes of the movie played by the Younger Sanderson Sisters (Taylor Henderson, Juju Journey Brener, Nina Kitchen).  We get a glimpse into their lives as youths and they were fantastically portrayed by these three youngsters.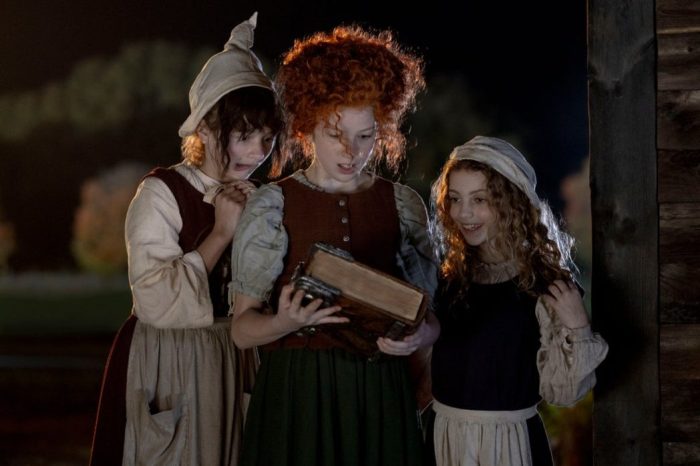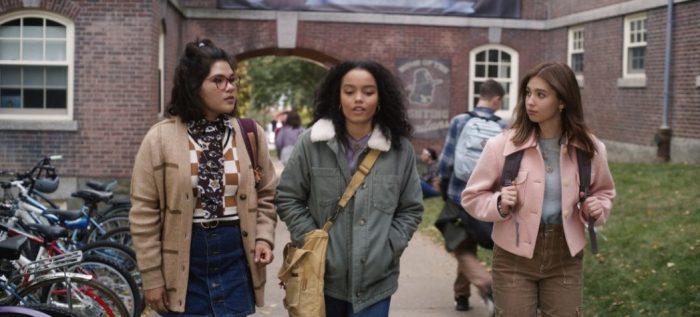 One of the standouts for me was the return of Billy Butcherson (Doug Jones).  The Sanderson trio is more heavily seen in this movie and to a true Hocus Pocus fan, this is the way it should be.  It takes about 30 minutes of the film to get introduced to them but once introduced they continue on camera to the very end. They stepped back into these roles beautifully and while 30 years has passed, you do not feel it. They did not miss a beat in this movie.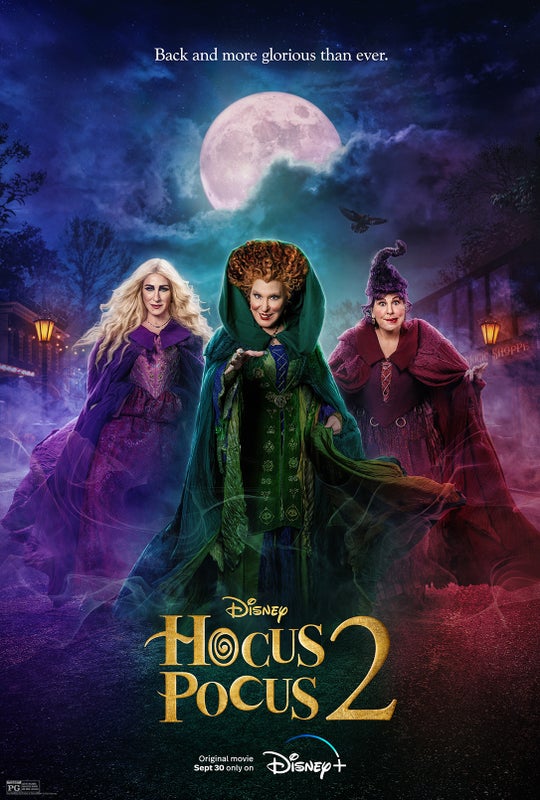 The chemistry in Hocus Pocus 2 is very palpable and the nostalgia will have you really loving this movie. Elton John and Blondie music is seen through scenes in Hocus Pocus 2 and the choreography is great as the director Anne Fletcher was a former choreographer. It pays homage to the first movie and it's an enjoyable movie. There is an end scene that leaves way for future Hocus Pocus movies so we shall see.  This movie is a blast and one that must be watched by all Hocus Pocus fans. It definitely respects the original and even callbacks the first film many times throughout.
I give Hocus Pocus 2 4.5/5 starts.
A Disney+ Original movie, "

Hocus

 

Pocus

 

2

" will 

premiere tomorrow, September 30, 2022, exclusively on Disney+.
*Thanks to Disney for inviting me to the premiere. All opinions are my own and not swayed by outside sources. Photo credits: Disney Motion Pictures*