Netflix has a new show streaming called THE CUPHEAD SHOW!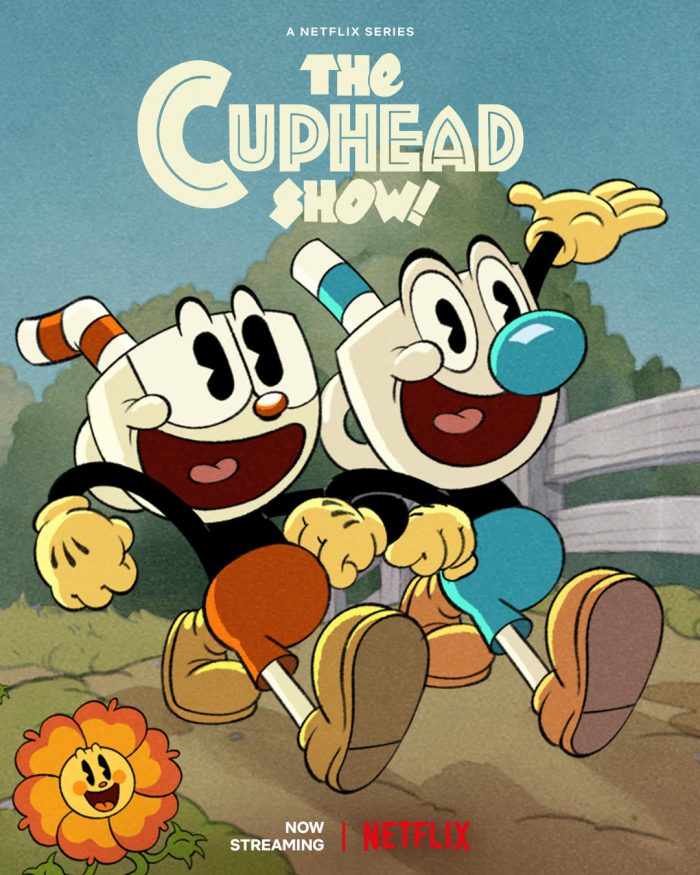 SYNOPSIS:
Based on the award-winning video game that smashed onto the scene with a gorgeous retro animation style, THE CUPHEAD SHOW! is a character-driven comedy series following the unique misadventures of loveable, impulsive scamp Cuphead and his cautious but easily swayed brother Mugman. As the two scour their surreal homeworld of the Inkwell Isles in search of fun and adventure, they always have each other's back. Unless there's only one cookie left, in which case it's every cup for himself. THE CUPHEAD SHOW! combines nostalgic delights, side-splitting gags, and a healthy dose of the heebie jeebies—especially when a ridiculously weird nemesis, The Devil himself, arrives on the scene to toy with our heroes. For King Features, C.J. Kettler will serve as the Executive Producer and Cuphead creators Chad and Jared Moldenhauer will serve as Executive Producers for Studio MDHR. The series will be produced by Netflix Animation and is executive produced by Emmy and Annie Award-winning producer, Dave Wasson (Mickey Mouse Shorts) and co-executive produced by Cosmo Segurson (Rocko's Modern Life: Static Cling).

INTERVIEW TIME  WITH Andrea Fernandez, the Art Director of Netflix's THE CUPHEAD SHOW!
1. Tell us about the vintage animation?
Andrea says kids are responding well to this vintage animation.  This was a cool project that has an artistic flare that embraces the animation historian in her. She could tap into the origins and art of animation with this series.
2. As the art director, were there specific things you wanted to bring out in the animation?
They looked at the game heavily for this series. You make a lot less art with a video game than with a series. They kept a lot of the game but did it for a narrative format TV show.
3. When did you discover your love of animation?
She thought animation was real for a very long time. At first she wanted to be a director when she was at Universal. Mary Blair was her first person who she discovered her love of animation when she was in college. She looked at female artists in the space and they were hard to find. She thought she could do this and put her creative voice and started her journey.
4. Do you have a favorite style of animation?
She said she has style ADD. She worked on a series with sparkle explosion before but this series was much different. With this series, it was the natural palette and style of animation that she loves. Next up she would love to do 3D. It is less about the style and more about the world she is stepping into for the 2-3 years and what artistic fields she wants to pursue.
5. What would you be advice for kids to get in the animation space?
She says you have to play a lot and keep that play alive. Working hard is important but play is as well! Creative playfullness is super important.
Be sure to watch THE CUPHEAD SHOW now streaming on Netflix!