Thank you Block Advisors by H&R Block for sponsoring this post.
It's all about small business tips today! Running a small business takes a lot of effort. A gargantuan amount. A metric ton. It can be incredibly overwhelming at times. I should know, I've been a part of two for years. My husband runs Pezza Orthodontics, and I also run The Mommyhood Chronicles. When I helped out my husband at Pezza Orthodontics, it was a total shock to see just how much goes on behind the scenes of a small business. For some reason, I decided that I could add another small business to my plate, and I started my blog. I learned quickly that you have to be on your toes when you have a small business.
Small Business Tips
Over the years, I've learned through trial and error what to do and what not to do when you own your own business. Hey, I went to school to be a dentist, not an accountant. There's so much that goes into it, and you have to be on your game if you want to keep your business and your sanity intact. That's why I wanted to share my tips with all of you today. If you're just starting out, I'm hopeful that these tips can help you avoid some of the hassles that I had to go through over the years.
Stay Organized
Organization is key when you run your own business. Keep all important papers neatly organized and within easy reach. You never know when you'll need a purchase order, receipts, contract, or any number of other important documents, and having them all neatly in one place saves so much time. It can also save you money when it comes to returns, credits, and other financial knots that you'll have to eventually untangle.
Stay Calm
One of the biggest small business tips I can impart to you is to remain calm at all times. Things are going to happen in the course of your business, and they can and will feel overwhelming. You have to keep your cool, though. Panicking only makes things worse. I'll be the first to admit that I had to learn this lesson because I would immediately get flustered. Over time, though, I found that if I took a breath and kept a level head, I could navigate things much more effectively.
Incorporate
If you haven't done it already, consider incorporating your business. Self-employed individuals get taxed and then they get taxed again with a self-employment tax. To keep the tax hit to a minimum, it may help to incorporate your business, invoice and pay through it, and then pay yourself from your business. Taxes are just one factor – you can work with a tax professional or an attorney to figure out if this could save you money at tax time.
Outsource
If you have the funds to do it, outsource the work you don't have the time to do. Outsourcing has an upfront cost, of course, but the amount of time and effort it saves you allows you to focus on growing your business and doing all the important things you need to do rather than focusing on the daily minutia.
Get Help
Finally, the most important of all of my small business tips is to get help. I've been a part of two small businesses for years, and I still don't know all the ins and outs of things like taxes.
One of the biggest sources of help I've found is Block Advisors by H&R Block. For years, I didn't know that H&R Block did anything other than help prepare taxes, but they actually do that and so much more. Block Advisors helps guide small business owners through the ins and outs of several facets of their business. They have the tools and services you need to help keep your small business on track. I know because I use them.
With Block Advisors, you can get help with bookkeeping, payroll, and taxes, which I really love. I'm not a fan of any of those things! Of course, they can also help you with taxes and how they relate to being a small business owner, as well. They're kind of a one-stop shop for small business help.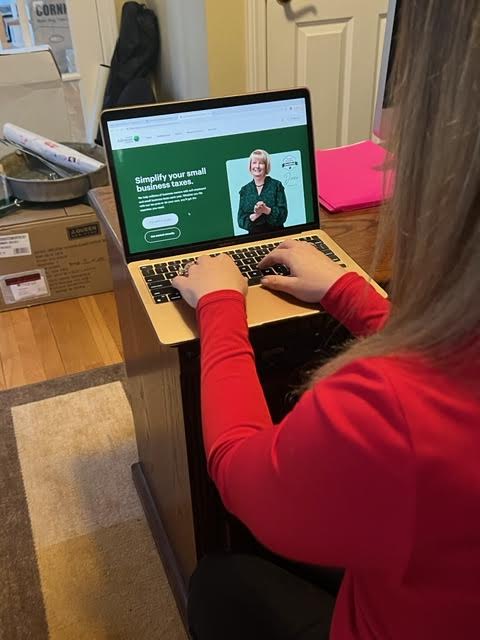 Simple Small Business Tips for Big Help
The above small business tips might seem simple, but simple is usually best, I've found. Read these over and put them into use. Organize that paperwork. Practice some meditation to keep you centered through the chaos. Outsource the mind-numbing work that will sap your time, and visit Block Advisors by H&R Block to see how they can help you keep your small business humming.