I heard about La Roche-Posay from my dermatologist a few years back and she was raving about their products. That is why I was so excited to hear from La Roche-Posay to try out their products for my skin. Did you know that over 90,000 dermatologists recommend La Roche-Posay?! If you ask me that is a telling endorsement!
The heart of their skincare line is enhancing our quality of life through their line. They are at the forefront of skincare science, pioneering cutting-edge topics like microbiomes. With 25+ years of extensive research and over 750 studies, La Roche-Posay is there in developing safe and effective skincare products.
La Roche-Posay sent me a large assortment of their products to try out for review. The first product I tried was their double repair face moisturizer which is dermatologist tested and is safe for sensitive skin. It replenishes moisture for up to 48 hours and is oil free, non comedogenic, and fragrance free. You simply apply to the face and neck morning and evening. It has a soft feeling and is oil-free so it is easily absorbed. My skin feels wonderful after using this and in one hour, it restores the skin barrier.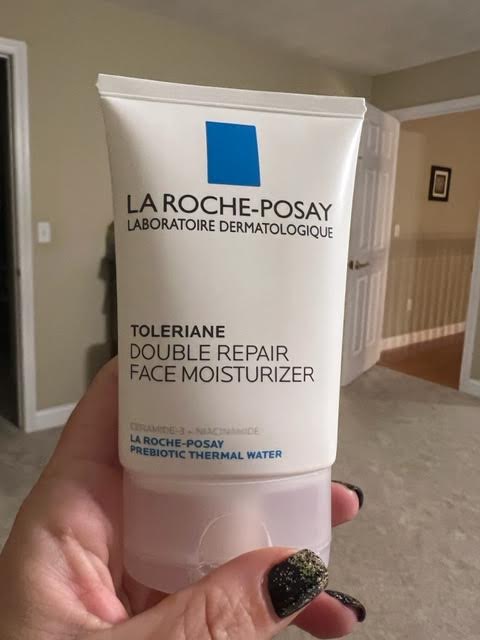 The next product I tested was the Hyalu B5 Serum. This is an anti-wrinkle concentrate for repairing and replumping. It contains pure hyaluronic acid with B5 and is made from cassoside. It helps with those fine lines, loss of volume and elasticity and dehydration. You use this morning and evening on the face and neck alone or under a moisturizer. Like all of their other products, it is dermatologist tested for safety.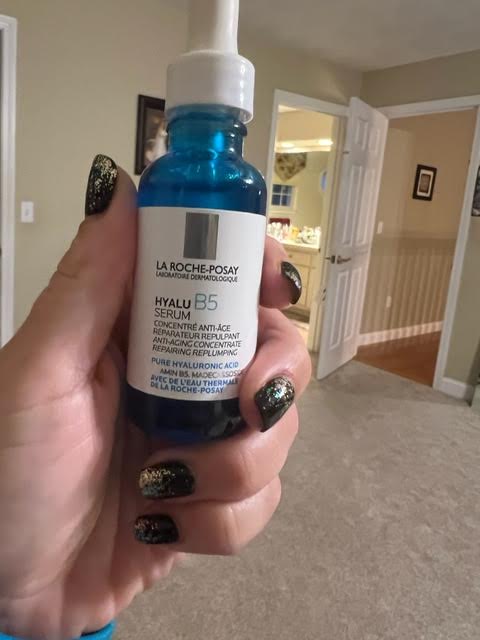 The Vitamin C Serum is another serum in their line. This is used for wrinkles, lack of radiance, and uneven skin texture. It features 10 percent pure Vitamin C with salicylic acid and neurosensine. This anti-wrinkle concentrate features a light, fast absorbing texture that visibly reduces the look of wrinkles and boosts skin radiance. Skin immediately feels more radiant and feels softer with more hydration.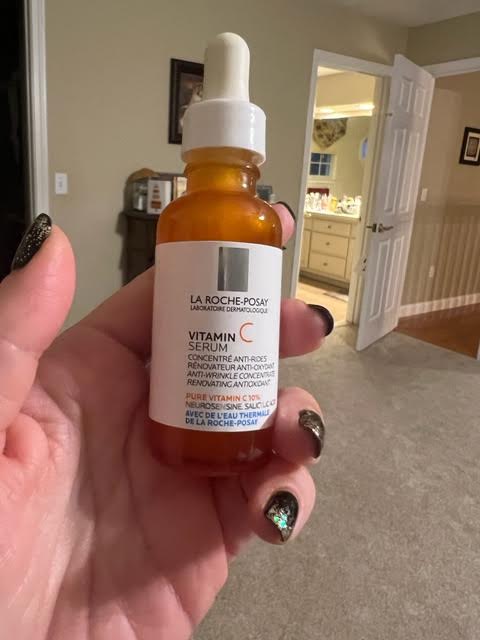 The Pigmentclar Eyes is a light cream that reduces appearance of dark circles. Blue circles appear due to poor circulation and brown circles are related to excess melanin production. With this cream, you apply it morning and evening and it is even safe for contact wearers. There is no fragrance and is nickel controlled.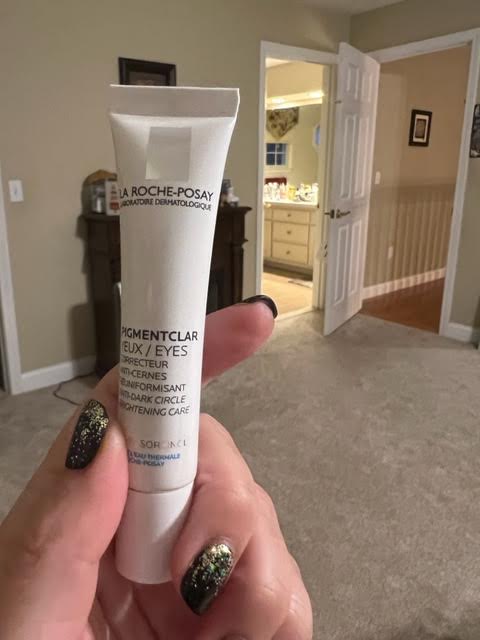 The Pigmentclar Brightening Foaming Cream Cleanser helps with dull and uneven skin tone. With micro-exfoliating LHA, this cream cleanses skin and revives its radiance immediately. Skin feels soft, supple, and comfortable. Overtime the skin appears brighter and smoother. You use this cleanser in the morning and/or evening, lathering with a little water. Massage it in and rinse well with water.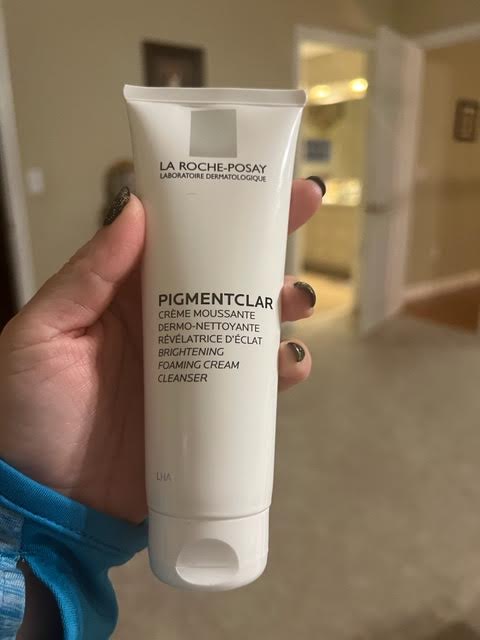 The Cicaplast Mains is a hand cream that provides instant relief for hydrating hands. It is resistant to washing and immediately soothes dry hands and moisturizes for up to 48 hours. Being a dentist and washing my hands a lot, I absolutely love this hand cream. My hands are so soft after using it.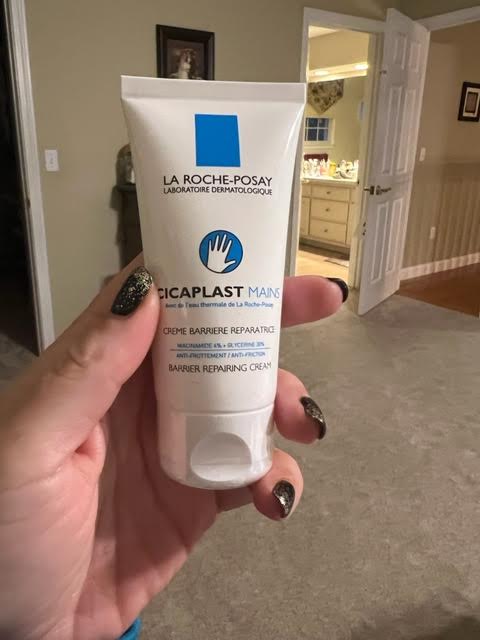 Be sure to check out La Roche-Posay products for great skincare!
* I received these products for review. All opinions are my own and not swayed by outside sources.*