This past weekend Hotel Transylvania: Transformania debuted for screening on Amazon Prime Video.  This movie is the final installment of the series of Hotel Transylvania movies. We have seen all of them to date and my family all agrees this was as good as the original movie.
One reason we loved this movie so much is all the humor in this movie. Parents and kids alike will delight in the many jokes made throughout the movie and the jokes span many generations so everyone will enjoy them.  We love the relationship between Johnny and Drac and it made me some special AW moments throughout the film. Throughout the film we see important lessons that I want to relay onto my kids. Some of those include not judging a book by its cover and accepting who you are no matter what others see in their eyes. It was very tender and heartfelt in moments.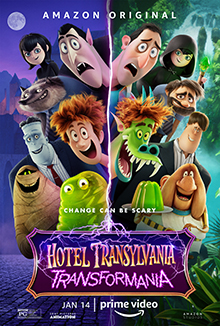 The acting in this movie was superb and the animation was second to none. Tay Tay loved how the monsters looked.  It was also a quick movie clocking in about 95 minutes so it was l0ng enough to tell the story but not overly long that we all lost interest. It moved along at a nice speed and was an enjoyment to watch. Sure it was predictable in parts but it was a great movie for all of us to watch. Lots of laughs combined with sentimental life lessons made me give this movie 3.5/5 stars.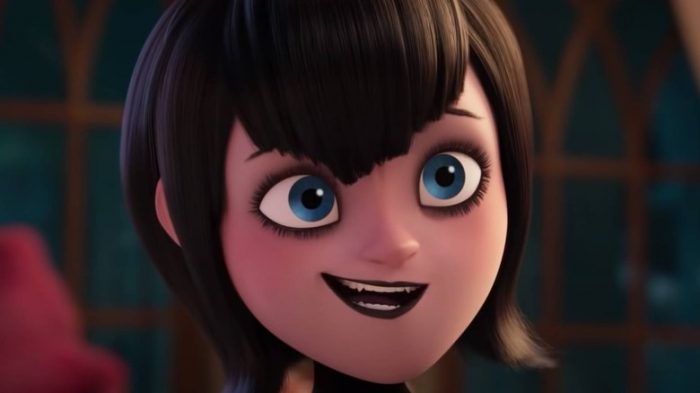 SYNOPSIS:

Drac and the Pack are back, like you've never seen them before in Hotel Transylvania: Transformania. Reunite with your favorite monsters for an all-new adventure that presents Drac (Brian Hull) with his most terrifying task yet. When Van Helsing's (Jim Gaffigan) mysterious invention, the 'Monsterification Ray,' goes haywire, Drac and his monster pals are all transformed into humans, and Johnny (Andy Samberg) becomes a monster! In their new mismatched bodies, Drac, stripped of his powers, and an exuberant Johnny, loving life as a monster, must team up and race across the globe to find a cure before it's too late, and before they drive each other crazy. With help from Mavis (Selena Gomez) and the hilariously human Drac Pack, the heat is on to find a way to switch themselves back before their transformations become permanent. The film also features the voices of Kathryn Hahn (Ericka), Steve Buscemi (Wayne), Molly Shannon (Wanda), David Spade (Griffin the Invisible Man), Keegan-Michael Key (Murray), Fran Drescher (Eunice), Brad Abrell (Frank), and Asher Blinkoff (Dennis).
For the final chapter of the Hotel Transylvania film series, franchise creator Genndy Tartakovsky returns as one of the screenwriters and executive producers. Selena Gomez will also serve as an executive producer, while reprising her role as Drac's daughter, Mavis, alongside Andy Samberg, returning as Johnny. Directed by Derek Drymon and Jennifer Kluska, the film is produced by Alice Dewey Goldstone and executive produced by Tartakovsky, Michelle Murdocca, and Gomez. The story is by Genndy Tartakovsky with a screenplay by Amos Vernon & Nunzio Randazzo and Genndy Tartakovsky.
Directed by Derek Drymon and Jennifer Kluska
Written by Amos Vernon & Nunzio Randazzo and Genndy Tartakovsky
Starring Andy Samberg, Selena Gomez, Kathryn Hahn, Jim Gaffigan, Steve Buscemi, Molly Shannon, David Spade, Keegan-Michael Key, Brian Hull, Fran Drescher, Brad Abrell, Asher Blinkoff
Press Conference with Andy Samberg, Selena Gomez, David Spade, Keegan-Michael Key and Fran Drescher:
I had the chance to attend the press conference with the stars of the movie. You can see the full coverage here:

Amazon Studios just released HOTEL TRANSYLVANIA: TRANSFORMANIA on Prime Video so watch it today!