Last year I had the opportunity to interview Laila Lockhart Kraner for Gabby Dollhouse. You can read more here: Laila Lockhart Kraner.  This year, I had the opportunity to interview Gabby Strong for season 3 of Gabby's Dollhouse.
TARA STRONG BIO: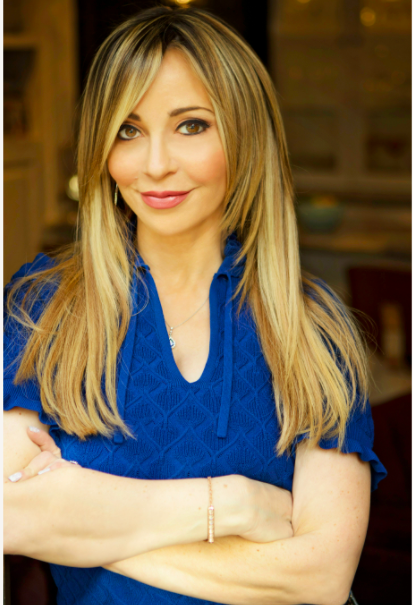 Tara Strong is an Emmy nominated and Shorty award-winning actress best known for her impressive voice acting repertoire. She began her acting career at the age of thirteen in Toronto, Canada when she landed several TV, film, and musical theater roles as well as her first lead in an animated series as the title role in Hello Kitty. After a short run at Toronto's Second City theater company, she moved to Los Angeles with an extensive resume that included her own sit-com and well over twenty animated series. Strong has made her mark on many DreamWorks Animation TV projects such as Rocky and Bullwinkleon Amazon Prime Video, new series Dragons Rescue Riders: Heroes of the Sky on Peacock, and most recently in the Netflix show Gabby's Dollhouse. Upon arriving in Hollywood, she quickly made her mark in several TV and Film projects including Party of Five, National Lampoon's Senior Trip, Sabrina the Teenage Witch, and more. Strong's extensive voice acting career also includes the voices of "Bubbles" in The Power Puff Girls, "Timmy Turner" in The Fairly Odd Parents, "Dil Pickles" in Rugrats, "Raven" in Teen Titans and Teen Titans Go, the title role of Unkitty as well as several roles in Family Guy, Drawn Together, Rick and Morty and Futurama. Additionally, she provides the voices for "Batgirl," and "Harley" within the
DC Universe, voiced "Boh" in Spirited Away, and starred as the voice of "Melody" in The Little Mermaid II: Return to the Sea.
Strong's on-camera roles include the recurring "Miss Collins" on Nickelodeon's Big Time Rush, the
upcoming thriller, Witness Infection as well as the role of "Tiggy Sullivan" in the hit series Pretty Hard Cases. She has over 400,000 twitter followers (@tarastrong) and has used her social media to raise several hundred thousand dollars for kids with cancer, animal rescue groups as well as using her commanding voice to combat bullying. She lives in Los Angeles with her two sons.
TRAILER:

MY INTERVIEW:

Season 3 of Gabby's Dollhouse is now streaming on Netflix!