For so many families August marks an important time in their lives as the lazy days of summer draw to a close and the beginning of a new school year returns. For the last few weeks there has been nothing but excited talk of the impending return to school; clothing stores have been flooded with students being eagerly outfitted with new wardrobes, while elsewhere school supplies have been flying off of the shelves. Hair has been cut and styled. Schedules memorized.
In light of the pandemic that shut down the lives of students last year, this summer was the longest in recent history for kids everywhere and has resulted in much more excitement compared to previous years of back to school enthusiasm.
That being said, it has recently dawned on me that in all the excitement of readying elementary and middle/high school agers that sometimes the younger babes in the house slip through the cracks. We get so eaten up with sending off our other littles to get an education that we sometimes take lesser care with our preschool aged kiddos. That's not to say that we don't encourage imaginative play, purchase educational material and toys, and find cute ways to teach basic skills, however, we at home aren't professionals.
We don't always catch on to the immediate needs our babies have, or know the best ways to teach fundamental skills. That's why, after partnering with and researching up on an at-home preschool program, I'm excited to be able to share what I've learned with my readers, especially those who may have preschool agers in the home and who find themselves unsure of which way to turn regarding their education. 
Preschool From Home has simply blown me away with their home based virtual learning program. The hands-on, highly interactive program is an age appropriate method for ensuring that your little one is at the top of their game when registration rolls around for Kindergarten. With the power of their research-backed "Ready, Set, GROW!" Curriculum, dedicated qualified Virtual Teachers, and a track record of successfully graduating 100s of children on to Kindergarten, parents can breathe easier knowing that their soon to be grade schoolers are in the best of hands.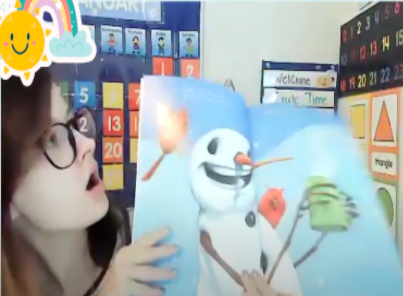 With your child's developmental outcomes as their guiding light, Preschool From Home has made it their top priority to aid in making sure they are ready to take their classroom, and the world, by storm; having dedicated educational professions as their teachers and daily access to a plethora of new friends are just happy perks.
The more I researched and immersed myself in the information available to myself and to other parents looking into Preschool From Home, the more I became sold on what the program has to offer. Preschool is, in my opinion, an idea that many skirt around due to a number of reasons such as wanting to keep our children in the home as long as possible, and the much more prevalent worry, high cost. 
Good preschools are notoriously A.) exclusive and B.) expensive. Some of these schools are as cutthroat as an elite gymnastics club and at least twice as costly, in my experience. As parents there isn't much we won't do for our babies, especially when it comes to their social, emotional, physical, and mental well-being but there are many times while they're growing up that we simply won't be able to hang the moon & stars for them.
Preschool From Home offers that feel of exclusivity at a much more realistic and affordable cost to us parents, making it possible to fulfill that desire to help our children succeed to their highest potential. No more donations to the children's wing at hospitals to secure a spot on the roster or having to bribe the headmaster. 
In addition to painless admissions your child will benefit from the benefit of having a thoroughly vetted, highly-qualified and carefully trained preschool teacher. There isn't the need for first day jitters or the nagging worry that your child might be in the hands of a dud; you and your child will love the teachers Preschool From Home assigns to head your little ones preschool education. A simpler, more accessible, and higher-quality all are part of the founder Jason's vision for the future of education.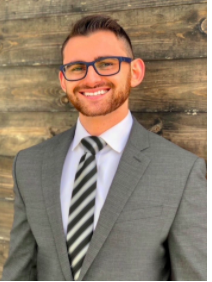 Jason couldn't speak in full sentences till he was 6, leading him to become passionate about helping ALL children overcome developmental obstacles and learn to their highest potential
Of course, if you can't take my word for it I encourage those following along right now to take a look at the testimonials section to see how previous families achieved success. Greysun and family, one such testimonial, were my favorites in their enthusiasm, positive feedback and awe at how well the program was received by their preschooler!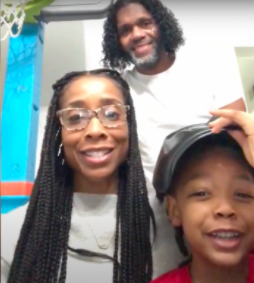 For those of you wondering, NO – you do not have to constantly be hands-on, constantly monitoring or overseeing your child just to make virtual learning work. It is NOT just another form of pure homeschooling, it's really a hybrid of homeschooling and sending your child to preschool. 
After serving over 500 children total this past school year, Preschool From Home has found that: 
3 year olds on average require 4-6 weeks of adjusting to the virtual learning format. During that time, mom/dad needs to be hands-on but

afterwards

, all mom/dad needs to do is set up the child's "Learning Station" at home, open the computer, and log into class. It's at the same time every day with the same Teacher and classmates, so from there, the child will get into a healthy routine with minimal supervision required (mom/dad will only need to be within earshot, perhaps line of sight during class) 

4 year olds on average require 2-4 weeks of adjusting; and 

5 year olds on average require 1-2 weeks of adjusting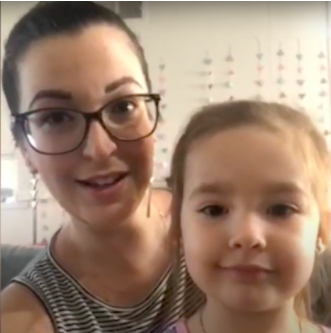 Morgan here admittedly adjusted a bit faster because she had previous experience in a child care center and preschool – but even children with no previous experience can adjust perfectly! 
With their simple New Family Orientation and Technical Training, Preschool From Home makes it very easy and seamless to learn how to adjust. And once you do, just like with any good routine, it goes like clockwork. 
I can talk for ages about the things I'm passionate about, my long-term readers can attest to this. Which is why I'll leave you all to draw your own conclusions about Preschool From Home and their tiered learning curriculum. I will say that it has been a long time since I've been so impressed by what a learning program had to offer and I'm a stickler for education!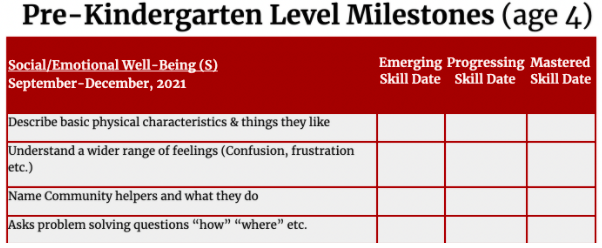 Here's an example of the "Ready, Set, GROW!" Curriculum & Assessment Tracker that Preschool From Home gives to parents, so you can track your child's progress based on what you see in class every single day! There's full transparency in this learning experience. 
Unlike so many other lukewarm programs that are only after prestige and money, Preschool From Home has made a name for themselves by perfecting their own 3 level (Preschool for age 3, Pre-K for age 4 and TK for age 5) curriculum. It doesn't hurt that they offer LIVE classes, a virtual library, and monthly learning boxes curated to go along seamlessly with what's going on in your child's daily classes.
To find out more about Preschool From Home, all of their perks and to hear recorded testimonials from parents who have enrolled, you can visit them online HERE.
*This is a partnered post. All opinions are my own and not swayed by outside sources.*