It is BBQ season in our household.  We love to grill and love to try different recipes. Here is a compilation of 15 different burger recipes (all without beef) that you can try. Let me know how you like them!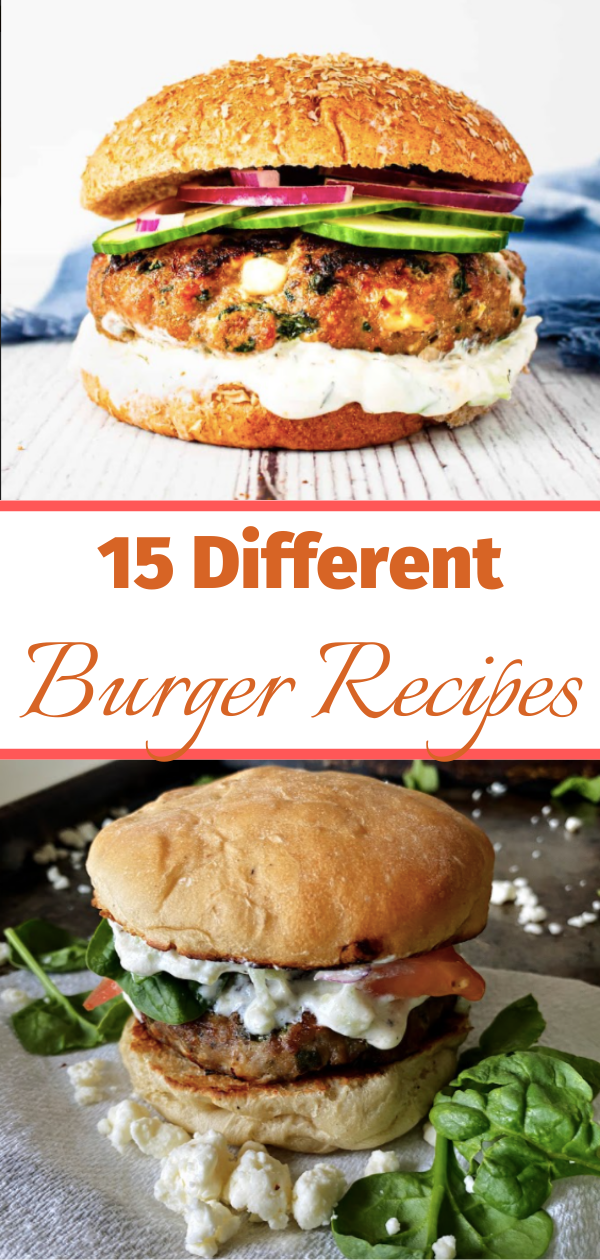 Grandpa's BBQ Pork Burgers  by Simply Happenings
Looking for something that can be prepared overnight? Try out Grandpa's BBQ pork burgers for tomorrow night's dinner. Just like grandpa used to make!
Pesto Mozzarella Turkey Burgers by Homebody Eats
Pesto Mozzarella Turkey Burgers are filled with the Italian flavors of pesto, sun-dried tomato, and mozzarella cheese. The perfect dinner to satisfy your burger cravings.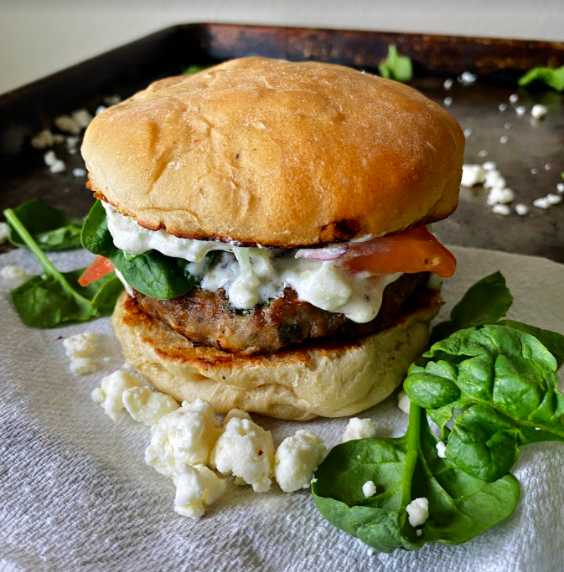 Spinach and Feta Turkey Burgers by Dishes with Dad
Take your turkey burgers to the next level of deliciousness with these feta and spinach additions! 
Hawaiian Style Teriyaki Pork Burgers by Dish in  the Kitchen
Pork Burgers grilled to juicy perfection, then brushed with a luscious teriyaki sauce are the ideal backyard barbecue treat. Stack them high with lettuce, sweet red onions, Havarti cheese, and ring of grilled pineapple for that perfect island bite.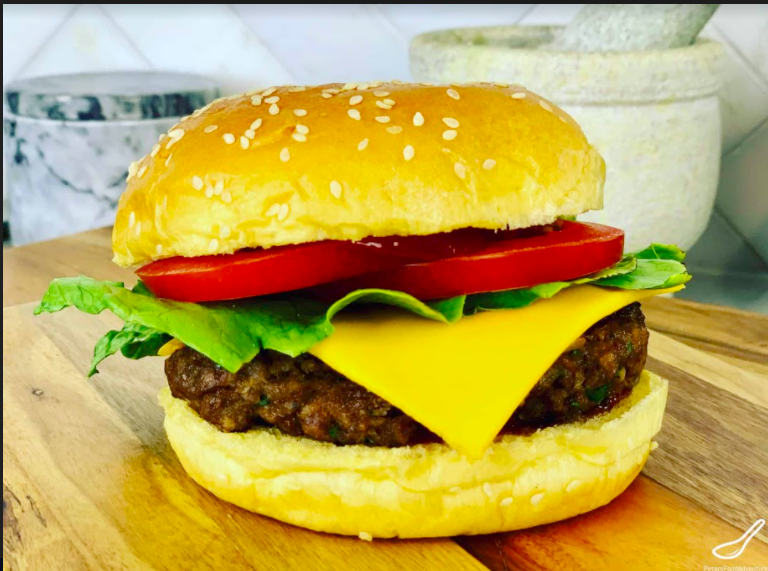 Spicy Jalapeno Turkey Burgers by Amanda Wilens
Spice up a turkey burger to perfection with this recipe. The avocados on top keep things in a perfect balance.
Easy Grilled Chicken Burger by Earth Food and Fire
Easy, marinated chicken burgers are so flavorful! Toss them on the grill for a treat that the tastebuds will delight in.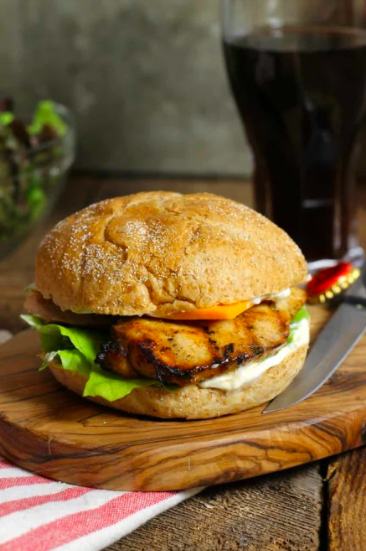 Greek Turkey Burgers by The Good Hearted Woman
Our Greek Turkey Burgers are big on savory Mediterranean flavors! Topped with fresh veggies, feta, and our delicious homemade tzadiki sauce, these light, juicy burgers are perfect anytime you want a healthy, satisfying meal.
Spanish Style Garlic Pork Burgers by This is How I Cook
These Spanish style garlic pork burgers are loaded with flavor. Topped with cheese, grilled red onions, grilled Spanish ham and saffron aioli;  well this caper stuffed pork burger is incredible!
Pork Chop Burgers by Where is My Spoon
Easy pork chop burger or pork steak burger with lots of mustard and soft onions. Simple and rather healthy pork chop burgers stuffed with lean meat, onions and mustard.
Italian Turkey Burgers on Biscuits by My Chefs Apron
Serve these healthy and juicy Italian seasoned turkey burgers, topped with Asiago cheese. Pair it with a simple salad for a low carb dinner or make a Turkey biscuit sandwich with my homemade biscuits recipe! It is finger-licking good!
Sweet Potato Turkey Burgers by Bucket List Tummy
These easy Ground Turkey Sweet Potato Burgers offer a delicious, flavorful twist on your original turkey burger. Turkey and sweet potato patties are chock full of antioxidants and can be made as a paleo turkey burger and gluten free bunless turkey burger.
Salmon Avocado Burgers with a Homemade Lime-Sriracha Aioli by Burrata and Bubbles
Made from freshly ground salmon, tender avocado and a touch of lemon zest, these salmon burgers are a delicious twist to your typical beef patty. We then top these salmon-avocado burgers with a homemade lime-sriracha aioli for a lively kick and devour.
Kangaroo Burgers by Peter's Food Adventures
You can't get more Australian than enjoying Kangaroo Burgers! Juicy and flavourful, it's the perfect Aussie bbq food, you probably won't even realize it's kangaroo. 
Goat Cheese Stuffed Bison Burgers by Went Here 8 This
These Bison Burgers really take burger making to the next level, made with a flavor packed sun dried tomato pesto and stuffed with creamy, tangy fresh goat cheese. This is the burger you need in your life!
Salmon Burgers by Healthy Recipes 101
Do you sometimes find yourself wanting a burger, but not the home-cooked version of fast foods? If so, try our flavor-packed salmon burgers with juicy salmon patties, rich sauce, and bundles of fresh greens.
HOPE YOU ENJOY!!!