There is a new, fashionable, and completely functional wallet in town these days. It is called the Ekster Smart Wallet.  This is a premium leather smart wallet, perfect for slim storage and quick card access. It makes taking out your credit cards so easy and efficient. Long gone are the days of scrambling with the plastic to get out your card.  The built-in aluminum cardholder fans out your cards at the click of a button and protects them against skimming. Add a tracker card to make it unlosable.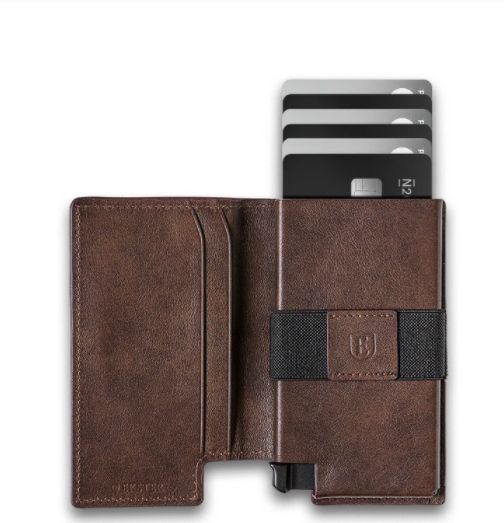 Some of the awesome features of the Ekster Smart Wallet include quick card access mechanism, RFID blocking technology, and  Environmentally certified leather.
It can store from 9-12 cards in the most efficient way.  It is also an extremely thin wallet so it fits easily in pockets for it to be readily accessible. The scanner-friendly back pocket makes commuting easy. As mentioned above it is also unlosable. Any Ekster accessory can be paired with solar-powered tracking technology. This ultra-slim tracker card makes your most essential accessory unlosable, and two-way ringing lets you call your wallet from your phone or vise-versa.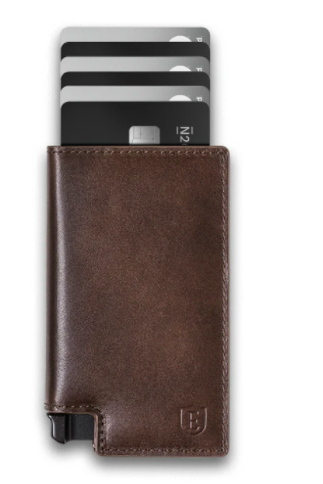 This wallet is completely awesome in some many different ways. It is on sale now for $76 so be sure to check out Ekster Wallets today for all your shopping needs. These would make great gifts for any dad in your life. Be sure to check out the Ekster site today and happy shopping!
*I worked with Ekster. All opinions are my own and not swayed by outside sources.*