Soul was the movie of the year and rightfully so! My family adored Soul and so did the millions of people who saw this truly spectacular Oscar winning Disney movie. Today, you can watch the new Pixar short, Pixar's 22 vs EARTH.  This is a prequel to Soul and will tell you a lot more about 22.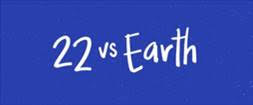 SYOPSIS:
Set before the events of Disney and Pixar's "Soul," 22 defies the rules of The Great Before and refuses to go to Earth, enlisting a gang of five other new souls in her attempt at rebellion. However, as her cohorts' activities lead to unexpected results, 22's subversive plot may actually lead to a surprising revelation about the meaning of life.
I recently got to sit down with Oscar winner, Kevin Nolting, who was the director of 22 vs. Earth.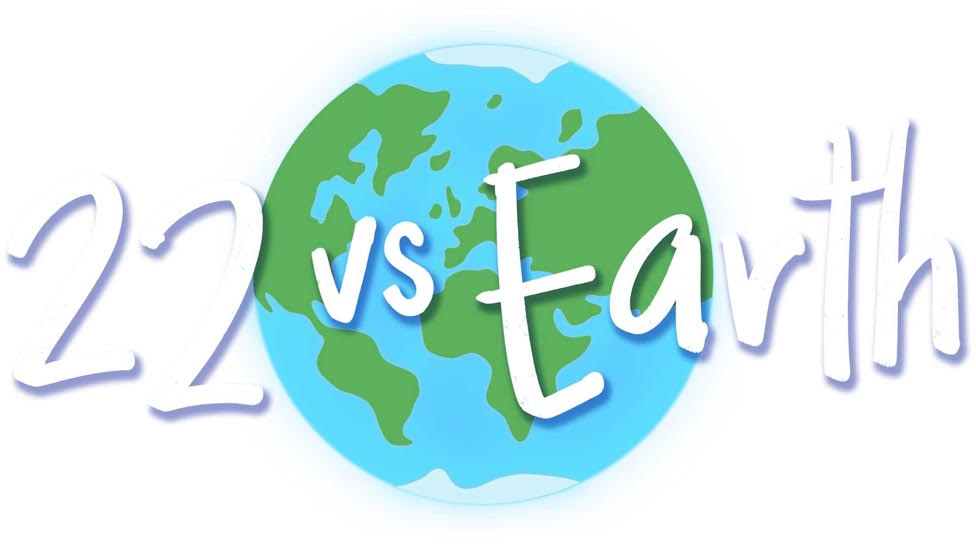 KEVIN NOLTING, A.C.E., (Editor/Director) joined Pixar Animation Studios in June 2000 as the second editor on the Academy Award®-winning feature film "Finding Nemo." He continued his work as second editor on "Cars," and contributed some additional editing to the Academy Award-winning feature "WALL•E." Nolting served as lead editor on the Academy Award-winning feature, "Up," which was awarded best edited animated feature at the 2010 ACE Eddie Awards. Nolting then went on to be the lead editor on Academy Award-winning feature "Inside Out," for which he also won the ASIFA Annie Award and the A.CE. Eddie Award for outstanding editing. He most recently was the lead editor on Disney and Pixar's feature film "Soul," which is now streaming on Disney+. Nolting makes his directorial debut on "22 vs. Earth," which debuts on Disney+ on April 30, 2021. Prior to Pixar, Nolting worked as an assistant editor on a number of live action feature films including "Shanghai Noon," "Hope Floats," "The Insider," "City Hall" and "Over the Top."  Between the years of 1986 and 2000, he worked on roughly one live action film per year. Nolting was born and raised in Hawthorne, Calif., and received a Bachelor of Arts degree in aesthetics/creative writing from the University of California, Santa Cruz. He and his wife have two daughters and reside in the Bay Area.
Q+A with Kevin Nolting:

1. Why did you spin off this short and take this journey?
They have a tradition of making a short for their movies and this continued the tradition. It was going to be about several things in the beginning and as they were making it, 22 past was not part of a movie. So they felt the need to explore 22 more and make this short.
2. Were you able to get Easter Eggs into the short?
There are two visual Easter Eggs in this film. I won't spoil it for my readers but let me know what you all find.
3. Was there any challenges that you came to realize after making the short?
They needed to be judgmental what would make the film and what not. They needed to be harsh to see what would make it into the final short.
4.  How was it directing kids?
The first lesson in terms of directing is you should not direct animals or kids for the first time directing. But he has a lot of experience working for Pixar and with kids. He said they were so much fun to work with.
5. Was there ever a decision to focus on 22 on Earth over the Great Before?
He said it was always to focus it on the Great Before. He wanted to say how did 22 got to where she was in Soul.
6.  What do you hope to portray in this short?
He said he wants to leave it up to the audience to decide.
7.  Is it challenging to direct a short vs a feature?
He went full throttle on this short but the short was based on a movie he just worked on for 4 years. So he knew the direction of it. With a short, you don't have the space to get lost.
8. Was there a moment that you had an idea for the short or did it start with Soul?
The original idea for the short happened while working on Soul.  They had a few ideas for the shorts and narrowed it down.
9. Is it the emotion that drives the story?
He said it is the emotion and the tone that drives the short for him. Also to make it funny and entertaining.
10. When you are doing the short, is it hard to narrow it down to a few minutes?
He said yes that is the biggest challenge. In a short, you need to figure out where it is going and take out the extra stuff.
Be sure to watch Pixar's 22 vs EARTH now streaming on Disney +.
*Thanks to Disney for inviting me to the press conference. All opinions are my own and not swayed by outside sources.*