It's no secret that I love to cook. I've authored many posts here on the blog over the years detailing my fond memories of cooking while growing up and how I still love to lose myself in the kitchen. While I excel at home run dinners for our family, and can whip up some delicious brunch options, those are my areas of expertise. I mean, don't get me wrong, I can bake a cake or a tray of cookies using store-bought ingredients. I can follow a recipe well enough. I'm no culinary maestro, though.
I'll be completely honest, I've always been envious of the baking goddesses I see on television. You know the ones: whipping up intricate deserts, decorating cakes that come out looking like a masterpiece. My favorites though are the breathtaking cookie decorators. I used to think there was nothing more to cookies than plopping them on a baking sheet and baking; these days I know that there is so much more to it. With methods such as meringue, royal icing, etc. it's enough to make my head spin!

I watch these baking shows online, I follow social media pages, all while feeling envious and wishing that I too could make these delicious, beautiful works of art. It wasn't until I partnered up with The Cookie Countess that I realized I COULD.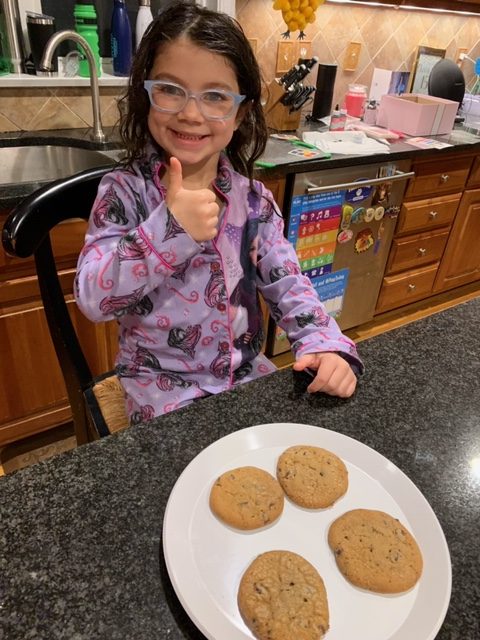 In fact, looking at her website, it became clear to me that anyone could feel like a culinary whiz with the help of the vast collection of tools, and ingredients available for purchase. Since 2013, when the countess started her business, she (along with her sales & marketing whiz husband) have made it possible to turn your home kitchen into a personal bakery.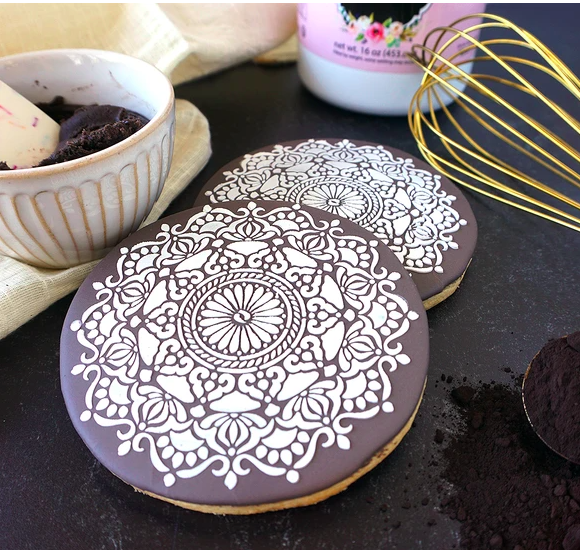 With everything from cookie cutters, to brushes and meringue powder to sprinkles, the countess has made it a cinch to find everything you need for your baking needs, right there on site. For anyone who has ever drooled over the airbrushing techniques, you can even purchase your own airbrush system and supplies. Between my readers and I, I think this partnership has opened dangerous doors. I may be having to explain a new addition to my husband.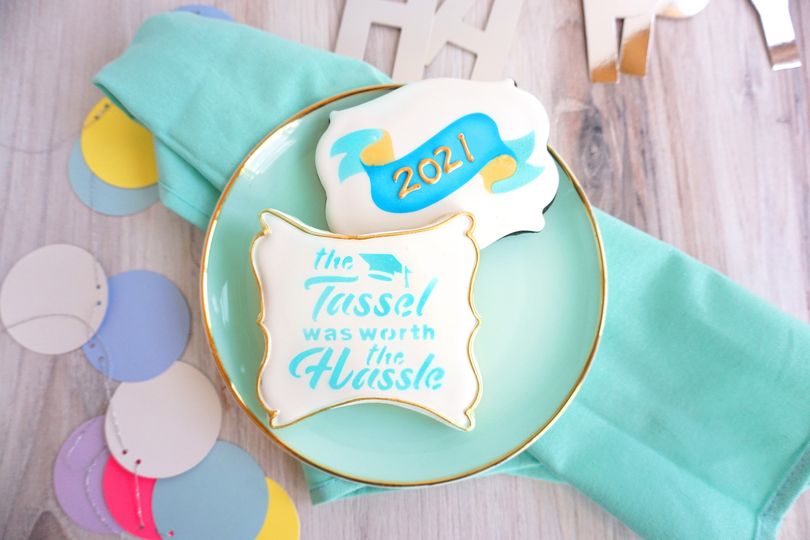 It can be easy to get sucked into the countesses website, with so many tools, sprinkles, etc to look at but if you're feeling daunted, there is an option to PYOC (paint your own cookie) to make the transition a little less overwhelming. Personally, I love the idea! Basically, when you PYOC you purchase a pain palette (totally edible by the way) the stencil of your choice and can paint the design onto your own cookies right at home.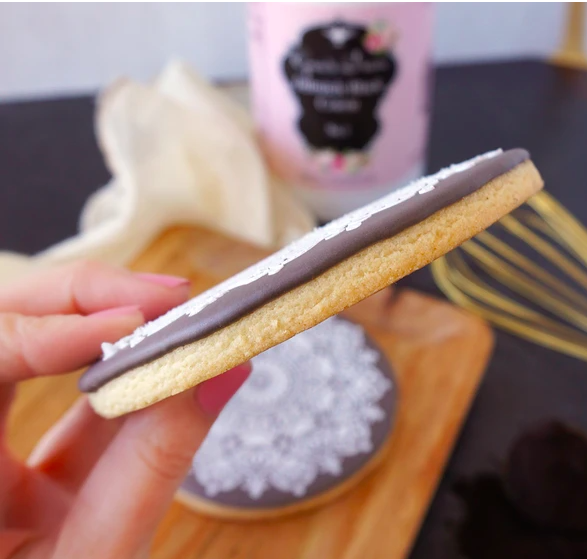 It's a perfect plan of attack if you've got a bake sale for school, are planning a kids birthday party, baby shower, or even if you're just looking for something fun to do with the kids during this long pandemic. You can even purchase packaging to make storing/distributing your cookies even easier.
Did I mention I might have a new obsession? and what better way to feed that obsession than the subscription option. I know, with all of the other stuff I've touched on, you might be thinking how much more could there be on the site but this might be the best part so far.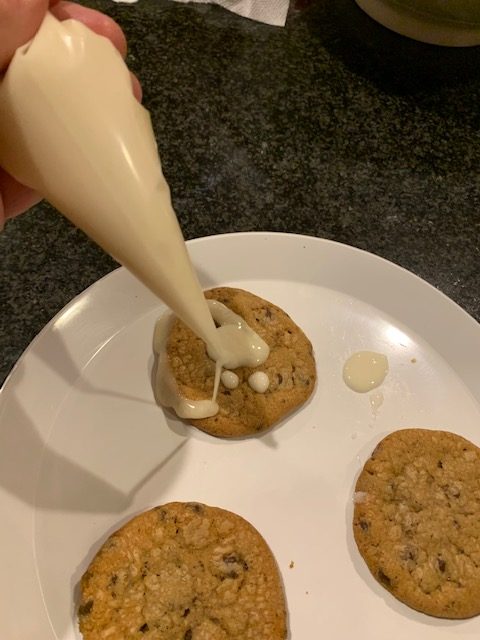 With cookie stencils and cutters that are unique to The Cookie Countess, a monthly subscription is perfect for any occasion. Whether you're buying for yourself or as a gift, you just can't go wrong. Each box in the subscription includes: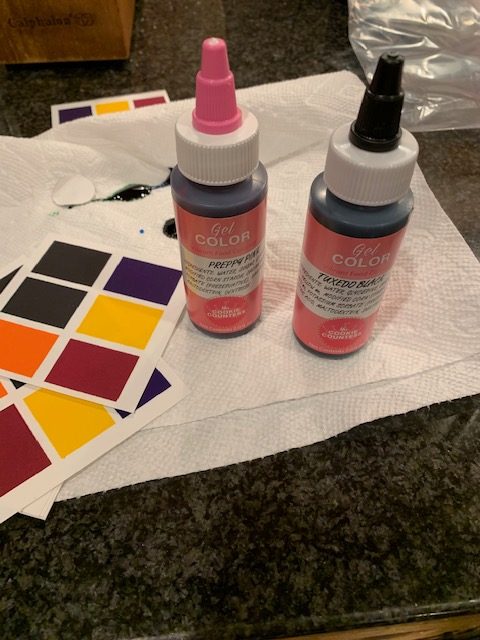 2 original 

cookies

 stencils
1 original 

cookie

 cutter, designed just for the box
1 special 

cookie

 decorating gift.
1 booklet that explains everything included in your box
1 coupon for an exclusive discount at The 

Cookie

 

Countess

 online store
Options for purchase include a month to month ($22.99) or 3 month gift option ($68.97) and can be purchased by heading to the Cookie Prescription site. I don't know about my readers but compared to some of the other subscriptions I've gotten in the past, this one is much cheaper and way more satisfying to consider buying into.
The Cookie Countess has made a regular customer out of me. Kids aside, I might be making future purchases that are strictly for my own enjoyment. From the ease of ordering, to the huge selection of products available, the countess has brought me one step closer to squashing that bakers envy in me. She even has a blog where you can find tutorials for things like recipes, how to stencil cookies and more. My mind is blown.
To find out more on your own about The Cookie Countess and what she has to offer, you can visit the shop online.
*This is a partnered post. All opinions are my own and not swayed by outside sources.*