SpongeBob is back in it's new home on the all new Paramount +! The new movie is called The SpongeBob Movie: Sponge On the Run and it is definitely a cute family friendly movie for all.
Spongebob has been in our household since Hayley was young. The kids have the episodes on repeat and are always excited when a new one comes out. Sponge On the Run was the same slapstick funny premise combined with some great music. What makes this movie appealing to me is all generations will love it, whether a young child, a teen, or an adult. Some of the jokes are geared towards adults that will go over young kid's heads but that is what makes this movie so funny.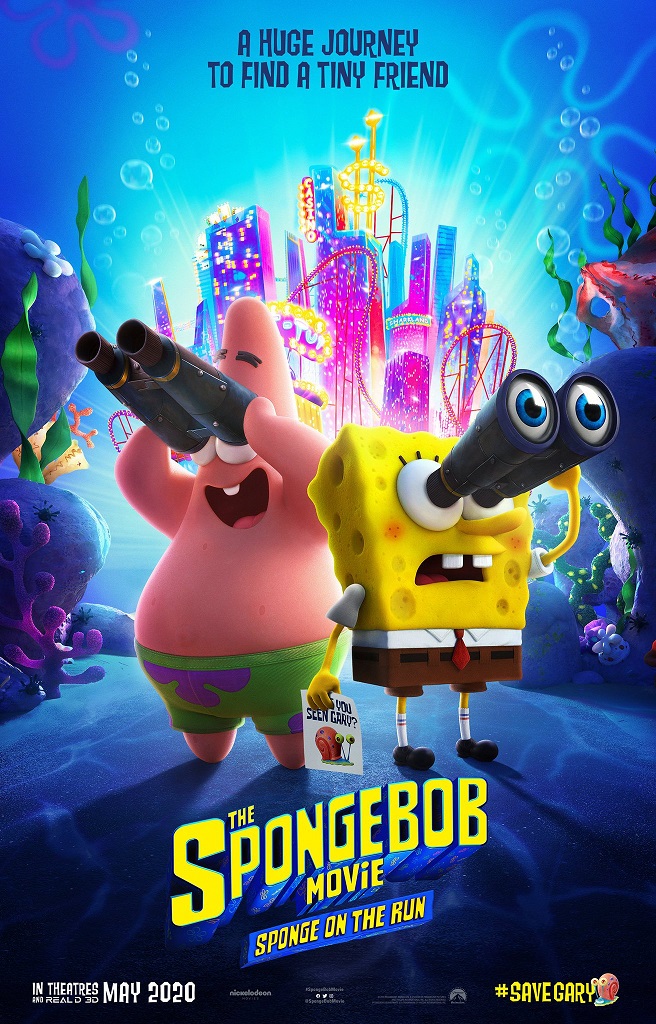 I will say that the movie was a bit all over the place at parts. They are trying to introduce a few storylines at different parts which didn't gel for me, however, the acting including the originals was your classic SpongeBob fun. They had some new additions including Awkwafina voicing Otto and Matt Berry voicing Poseidon. I will say the cameos were some of the best in the Spongebob franchise. I about dyed when Keanu Reeves and Snoop Dog showed up on the screen.  It was definitely strange seeing them but it seemed to work in the movie.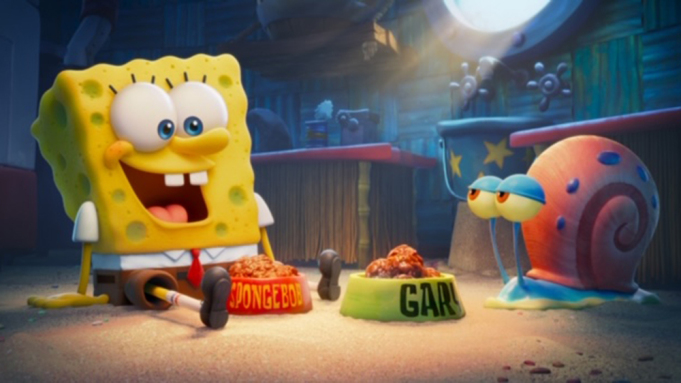 We really enjoyed this movie and it ranked high up for us in the Spongebob movies. Timing seemed a bit off but overall the combination of plot, music, and dancing made it very enjoyable.
This is the first CGI Spongebob movie and hopefully we will see more of it in the future. I give this movie 3/5 stars.
About THE SPONGEBOB MOVIE: SPONGE ON THE RUN:

In the first-ever all CGI SpongeBob motion picture event, THE SPONGEBOB MOVIE: SPONGE ON THE RUN, SpongeBob SquarePants, his best friend Patrick, and the Bikini Bottom gang star in their most epic adventure movie yet! When SpongeBob's beloved pet snail Gary goes missing, a path of clues leads SpongeBob and Patrick to the powerful King Poseidon, who has Gary held captive in the Lost City of Atlantic City. On their mission to save Gary, SpongeBob and his pals team up for a heroic and hilarious journey where they discover nothing is stronger than the power of friendship.
CAST:
Tom Kenny, Awkwafina, Clancy Brown, Rodger Bumpass, Bill Fagerbakke, Carolyn Lawrence, Douglas Lawrence, Reggie Watts
THE SPONGEBOB MOVIE: SPONGE ON THE RUN will arrive on Premium Video-On-Demand  and Paramount+ on March 4.