In my household we adore family games and definitely like a friendly game of cards. I recently found out about a new game called Foodles, which is an adorable card game my kids love.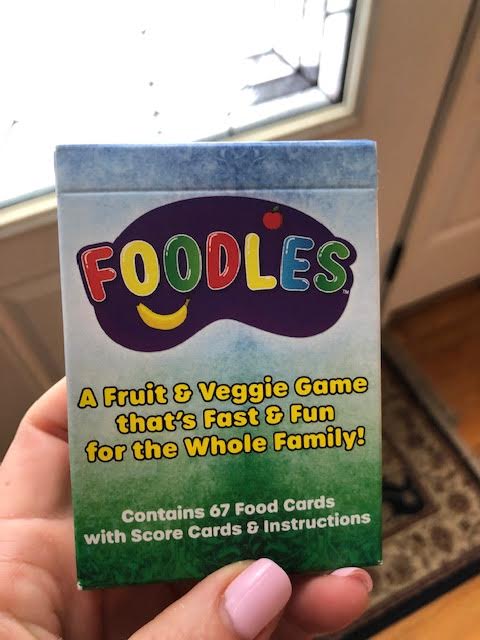 Foodles is a brand new card game for children that took the innovator 40 years to have the game come to fruition. Foodles is created by a grandmother of one and mother of two grown boys, all while  being a children's health and wellness advocate for over forty five years.  She has written and published books and other educational material during her years and finally created Foodles throughout this year of Covid in order to transform play into an important health promoting teaching tool.  Foodles is an innovative and new-to-market type of product that all families will love.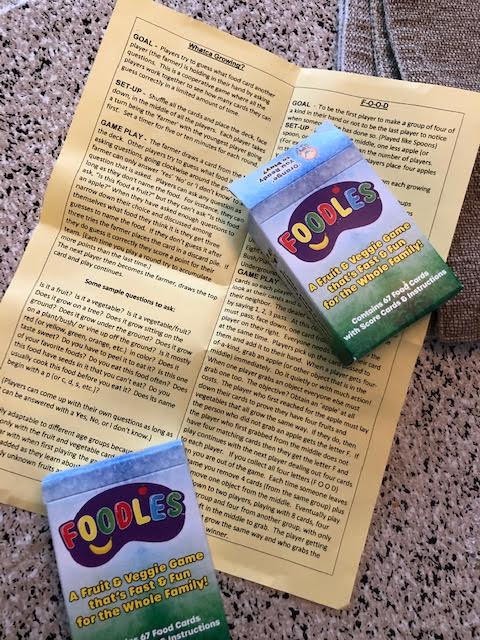 I love that this card game is not only fun but introduces children to delicious fruits and vegetables. The cards include 67 different food friends that are grouped into 4 different classifications including: on a tree, sitting on the ground, as a root or tuber under the ground, and a plant/bush/vine off ground.
You simply use the score cards to show and explain the different groups so your children know how to play. While Tay Tay knew that apples grow on trees, if they do not, no need to worry because they can differentiate between the groups via the black/white icons to learn how fruits and vegetables grow.
What I love about this game is it introduces kids to the healthy foods and where they came from. They will learn fruit/vegetable recognition but also work on visual working memory, focusing abilities, observation, and spontaneity skills. Let's not forget that it is game after all and it allows families to have friendly cooperative play.
Foodles is a game for 2-8 players.  The players try to win cards by being the first to slap the middle discard pile whenever two or more cards show up that grow in the same way, such as on a vine or on a tree. This way kids learn how the fruits/vegetables grow and the pictures allow them an easy, friendly way to do this as a game. I find playing games can be the best form of education. They can also play it via the farmers market game which is form of a matching game where they match where different fruits/vegetables grow. This is a good game to play with all kids as it improves memory skills.
These are the various ways you can play with simply one deck of Foodles. You can't beat that:
To learn more about foodles, visit these fun food friends at:  https://FoodlesforKids.com.
For only $10.99, this is one card that will keep your kids engaged hour after hour.
*This is a sponsored post. All opinions are my own and not swayed by outside sources.*