I don't know about you but I am plain ole' tired of my daughter Tay Tay watching those unboxing videos. They are downright annoying at times but I understand her wanting to watch them. They are catchy, however, do nothing to stimulate her brain. Thankfully now there is a cute new preschool show (that even the youngest of grades loves) on Netflix called Gabby's Dollhouse.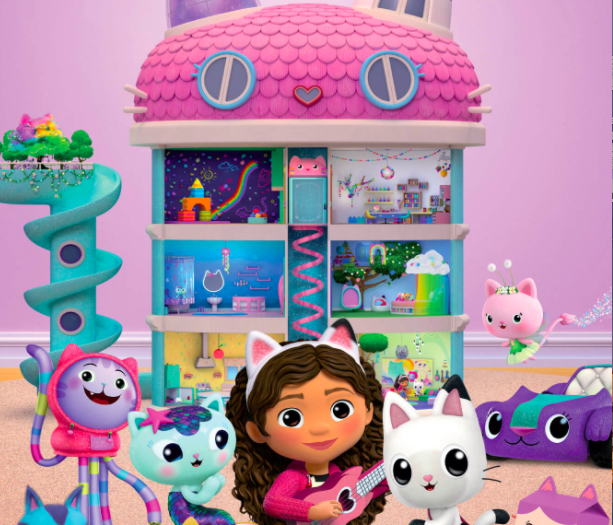 About DreamWorks
Gabby

's

Dollhouse:

Welcome to Gabby's Dollhouse, the preschool show with a surprise inside!  From celebrated preschool creators and executive producers, Traci Paige Johnson (Blue's Clues, Daniel Tiger's Neighborhood) and Jennifer Twomey (Blue's Clues, Team Umizoomi), Gabby's Dollhouse is a mixed media series that unboxes a surprise before jumping into a fantastical animated world full of adorable cat characters that live inside Gabby's dollhouse. Any adventure can unfold when we play in Gabby's Dollhouse!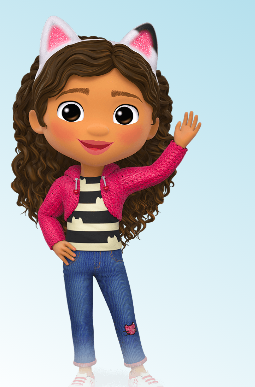 CAST:
Gabby's Dollhouse features the talented voices of Laila Lockhart Kraner (Black-ish) as "Gabby," Tucker Chandler (I Lost My Body) as "Pandy Paws," Tara Strong (The Adventures of Rocky and Bullwinkle) as "Kitty Fairy" and "Mama Box," Donovan Patton (Blue's Clues) as "CatRat, Juliet Donenfeld (She-Ra and the Princesses of Power) as "Cakey," Maggie Lowe (We Bare Bears) as "Baby Box," Secunda Wood (Fast & Furious: Spy Racers) as "MerCat," Sainty Nelsen (Trolls: The Beat Goes On!) as "Pillow Cat," Eduardo Franco (Booksmart) as "DJ Catnip," and Carla Tassara (Carmen San Diego, Elena of Avalor) as "Carlita."
Tay Tay was absolutely addicted to this show and we loved every single episode we watched. While it is geared towards the preschool age, I think this show encompasses ages 0- 9 as it does have catchy themes and music to go along with each concept episode.
I had the chance to sit down with Executive Producers, Traci Paige Johnson and Jennifer Twomey about their upcoming show. I hope you enjoy the video as much as I did filming it.
*I was invited by Netflix to talk to the creators of Gabby's Dollhouse. All opinions are my own and not swayed by outside sources.*