I know when I was pregnant with my kids, I had to shop at one place for my baby and another place for me in terms of skincare. I wanted to get diaper cream for them and stretch mark cream for myself. The problem was not a lot of places had both and with being a busy mom, it was nearly impossible to do everything for everyone. So my kids ended up with skincare and mommy suffered. However, that has all changed with the introduction of Evereden which is a skincare line where you can buy both mom and baby skincare!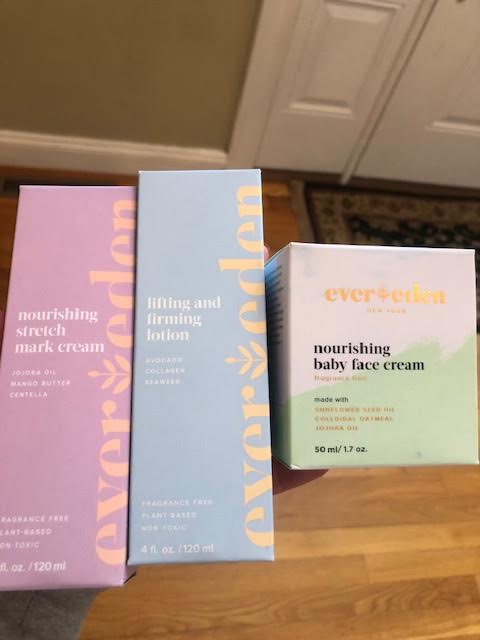 At Evereden, you can purchase nourishing baby face cream, soothing baby oil, a cleanse/hydrate package, soothing diaper cream, baby moisturizing lotion, baby shampoo and conditioner, baby bathtime duo, baby sensitive skin essentials, foaming baby shampoo/conditioner, newborn starter kit, baby and mom bundle, baby lip balm and so much more! As you can see they are the one stop shopping for all things baby!
While you are perusing their site you can also buy products for MOM! All the moms out there deserve the best skincare products and can you can purchase items such as a soothing belly mask, nourishing stretch mark cream, pregnancy glow start kit,  luxe pregnancy kit, lifting/firming cream, mama-to-skin essentials, luxe baby and mom duo products, healing balm, and so much more!

THE EVEREDEN PROCESS
They live by two universal truths: everything that touches your family's skin has the potential to create a lasting impact on its health. And there's no such thing as being too safe, exacting or thoughtful when it comes to getting skincare right. I totally agree with this and find it important if I putting products on myself or my children. They never use sulfates or anything that is not safe for your children so you can rest assured knowing you are buying the best products. Be sure to
shop mom
too!
Visit www.ever-eden.com to discover more about their nontoxic, plant-based skincare for both mom and baby.
*This is a partnered post with Evereden. All opinions are my own and not swayed by outside sources.*