A few weeks ago I had the chance to attend the virtual press conference with stars from the movie, The War with Grandpa.  To see my full interview with Oakes Fegley (Peter) + Laura Marano (Mia), The Peart Family (Tre/Marvin/Rosa), and Jane Seymour (Diane) + Cheech Marin (Danny), click here: The War with Grandpa press conference.

I am excited to announce that The War with Grandpa is now out in movie theaters across the country. If you are looking for a movie to escape reality, this is the most perfect movie for you! It is also a simply adorable family movie that will span generations.
What I love about The War with Grandpa is not only is funny (like hysterically funny) but there are some tender moments between the family that will bring tears to your eyes. In the moments we are living now, it is so nice to see the raw emotions pop up in this movie and bring them out to audiences watching the movie.
The War with Grandpa tells the story of how Grandpa Ed moves in with his daughter's family. Peter (Sally's son) is not happy at all with Grandpa moving in and thinks that Grandpa is invading his living space. Ultimately Peter takes matters is his own hands after being forced to live in the attic. So starts the pranks and some of the best pranks I have seen between families. Ultimately the pranks hurt people but also allow them to see the true meaning of family from them.
The pranks were really good and some of my most favorite parts of the movie. As the movie goes on the pranks get more involved and include other people.  One of my favorite scenes in this movie is the epic Dodgeball scene that is talked about a lot in the virtual press conference.
The acting in this movie from all the parties was great! I mean with a cast like Cheech, Christopher Walken, Robert De Niro, and Jane Seymour, you can not go wrong. I also really appreciated the younger actors, who made a lot of the movie for me. Poppy Gagnon and Oakley Fegley were terrific and I see a long career ahead of them.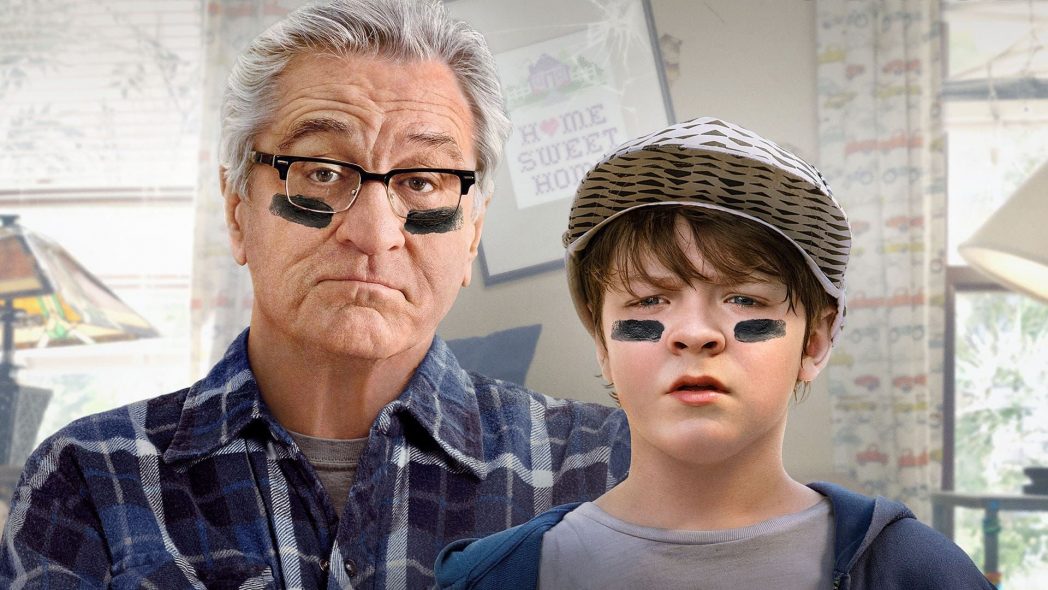 In the press conference they talked about doing a sequel movie and I sure hope this comes to fruition. If you are looking for a comedy but also a loving family movie, this is the one for you. It also made me miss my grandparents a lot so cherish these special connections now before it is too late. Thanks to The War with Grandpa for a beautiful family movie.
SYNOPSIS:
Sixth-grader Peter (Oakes Fegley) is pretty much your average kid-he likes gaming, hanging with his friends and his beloved pair of Air Jordans. But when his recently widowed grandfather Ed (Robert De Niro) moves in with Peter's family, the boy is forced to give up his most prized possession of all, his bedroom. Unwilling to let such an injustice stand, Peter devises a series of increasingly elaborate pranks to drive out the interloper, but Grandpa Ed won't go without a fight. Soon, the friendly combatants are engaged in an all-out war with side-splitting consequences.
Based on the award-winning book by Robert Kimmel Smith, The War with Grandpa is a hilarious family comedy featuring an all-star supporting cast: Christopher Walken, Uma Thurman, Rob Riggle, Cheech Marin, Laura Marano and Jane Seymour.
THE 

WAR

 WITH 

GRANDPA

 Official Channels
Hashtags: #WarWithGrandpa