Last week I had the chance to sit down with directors from the upcoming Once Upon a Snowman which will debut on Disney + on October 23th!  I sat down with Trent Correy(Director/Writer), Dan Abraham(Director/Writer), Peter Del Veccho (Creative Consultant), and Becky Bresee(Head of Animation). They were so gracious to answer all our questions about this adorable upcoming short. Olaf is back!!

Synopsis:
What happened to Olaf within the moments after Elsa created him as she was "letting it go" and building her ice palace, and when Anna and Kristoff first meet him in the forest? And how did Olaf learn to love Summer? The previously untold origins of Olaf, the innocent and insightful, summer-loving snowman who melted hearts in the Academy Award®-winning 2013 Disney animated feature, Frozen, and its acclaimed 2019 sequel, are revealed in the all-new Walt Disney Animation Studios animated short, Once Upon a Snowman. The film follows Olaf's first steps as he comes to life and searches for his identity in the snowy mountains outside Arendelle. Once Upon a Snowman is directed by Trent Correy (animation supervisor, "Olaf" in Frozen 2) and Dan Abraham (veteran story artist who boarded Olaf's "When I Am Older" musical sequence in Frozen 2) and produced by Nicole Hearon (associate producer "Frozen 2" and "Moana") with Peter Del Vecho (producer, "Frozen 2," "Frozen" and the upcoming "Raya and the Last Dragon"). Olaf is voiced by award-winning actor Josh Gad.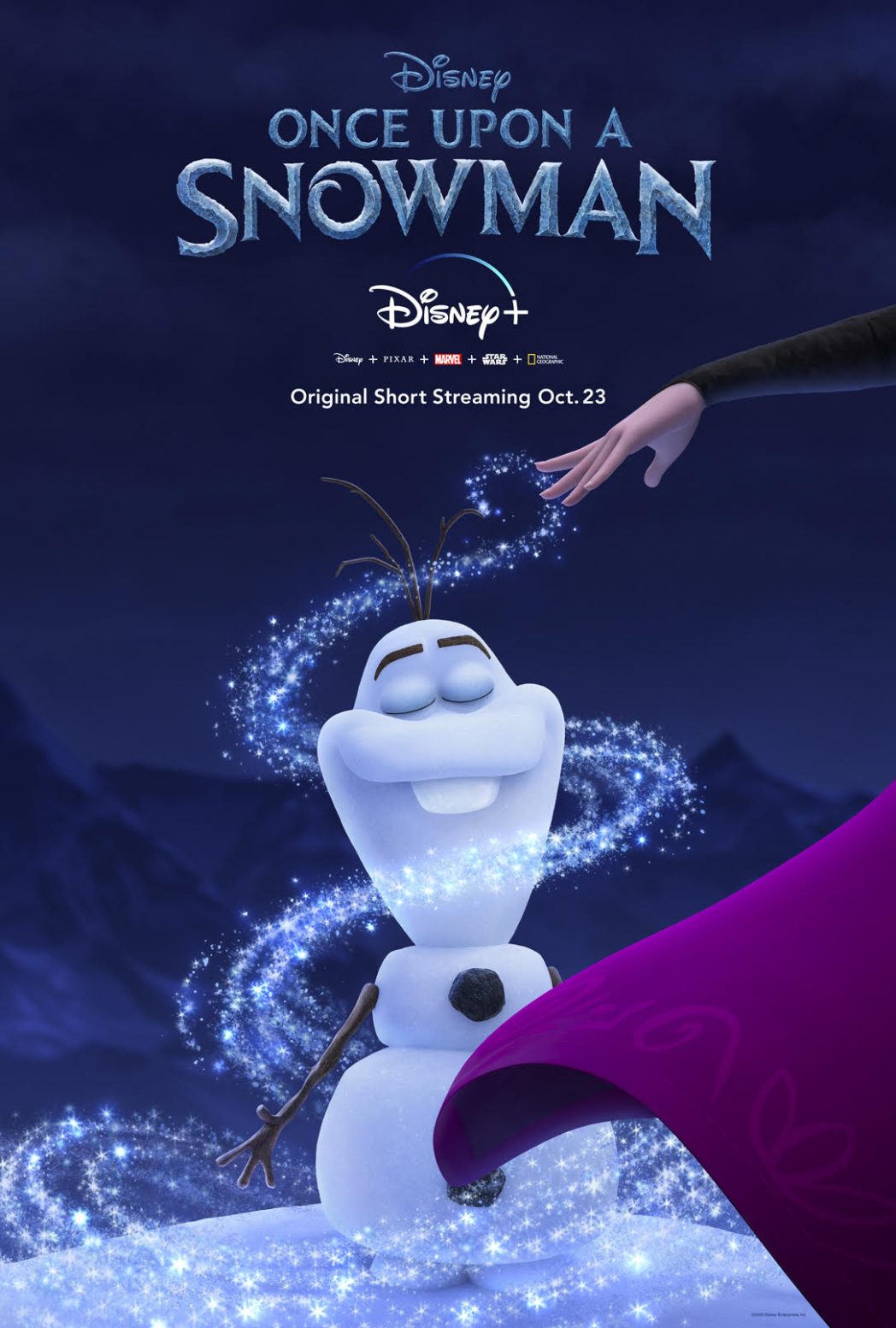 Press Conference:
1. How did the inception of this short happen?
Trent started at the training program in 2012 and worked on Frozen. He started as a crown animator and his very first character was Olaf. He wanted to see what Olaf's first steps were like in his life. He wanted to learn who Olaf was.  He said this was the perfect opportunity 8 years later to see Olaf's life started.
2. How did you come to partner with Trent?- (to Dan)
He worked with Jennifer Lee before on Frozen and loved doing the Olaf song in Frozen 2. Jennifer asked if he would partner with Trent on doing a short on Olaf's life.
3. What was the experience for you going from one Frozen to the next?- (to Peter)
He said that they had a story to go from the start and they can readily bring that momentum from the Frozen franchise into the short. It was a great way to celebrate the finish of Olaf's story.
4. Why did you enjoy making this short? -(to Becky)
Frozen always spoke to her and after awhile it became a sister's story. She became more invested when her family started.  Olaf is a reflection between the love of these two sisters.  When Frozen 2 came out, she loved visiting the characters and with the short, it ties everything together. It was great to see how all the scenes came about and how it all came together.
5.  What makes Olaf so beloved?
Olaf has this overwhelming sincerity to him. He is always there being optimistic and sweet.  Olaf can be very emotional but he is also fun to break apart.  We can all relate to his innocence as a child. He is a profound character.
6. How much of the story was improvised via Josh Gadd?
They said Josh was so funny the entire time.  They loved working with him. The line in the script was originally, "I kinda look like a Trevor" and it came to "I kinda look like a Fernando or Trevor". He makes the script come to life. Josh is always so excited to do his work.
7.   How was it stepping back into the Frozen world?
They said it was very easy to do it. They all are a big team and it was seamless to transition from the big film to the short.
8. What are some of the fun Easter Eggs in this short?
There are a lot of tidbits through the short. Look out for Anna's Coronation Dress! I will not say more on this so you can all see what happens.
9. What is hard to pick the scenes you want to use?
They didn't want to force the story in anyway.  The story took them to the scenes and it all worked naturally.
10. Any off screen moments from Olaf that didn't make it into the short?
They got most of what they wanted to into the short. They toyed with the idea of having a song but the story didn't guide them to where a song would go.
Walt Disney Animation Studios' animated short,
 

"Once Upon A Snowman," debuts exclusively on Disney+ October 23, 2020.

*Thanks to Disney for inviting me. All opinions are my own and not swayed by outside sources.*