There's no doubt that stainless steel has changed our lives in all matters, especially in the kitchen. The shiny material is resistant, heat-conducting, and beautiful. It's easy to clean and lightweight, too. Here to stay, and it's worth knowing a bit more about it.
It turns out, not all of this metal is created equal, especially when we're talking about pots and pans. Here's all you need to know about it and the real difference between cheap and expensive ones. A few insider tips might make all the difference when choosing the right one.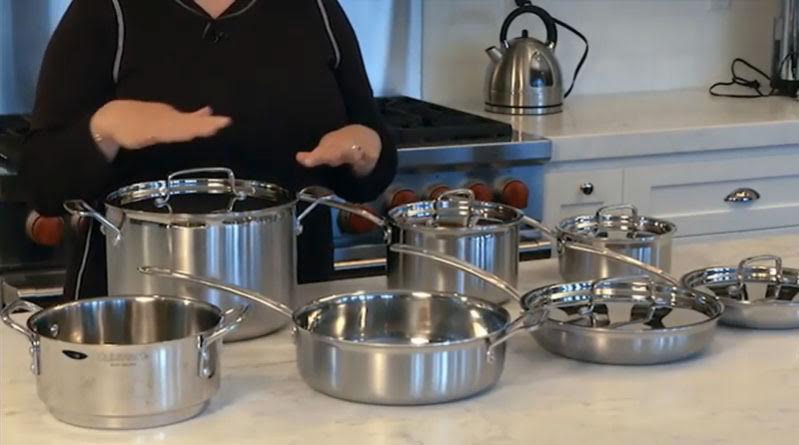 What Is it, Anyway?
Stainless steel is a metal alloy, which means it's not naturally found in nature. The core of all steel is iron, but it's a percentage of around 10% of chromium what makes it immune to rust — this is the most significant advantage.
Other minerals added to the mix create distinct steel styles, from which carbon is the most popular. Carbon (stainless) steel is undoubtedly prized for being resistant and low maintenance.
When it comes to cookware, the right combination of materials is the distinction between a restaurant-quality meal and one below your standards. Here's what to look for.
The right Steel for Cookware
Have you heard about the flour test? Add a fine layer of flour in your pot or pan's surface, over low heat and watch it brown slowly — it will reveal any heat spots, which are not ideal for cooking.
To avoid heat spots and guarantee proper cooking, you need a tri-ply pan. One composed not only of two layers of this alloy but an inside layer of other material with adequate heat distribution, more often than not, a pure aluminum core.
Binding metals is costly, which is mainly the reason fine cookware calls for a premium price.
A Disk Or A Full Metal Jacket
Some of these cookware relies on a tri-ply bottom, a disk to distribute the heat from the stovetop to your food, but there are better alternatives.
A full covering from top to bottom, composed of stainless steel, aluminum, and copper, guarantees the finest results. Of course, such craftsmanship is not common, and most cookware on the market is not fitted with such a sophisticated, yet artisanal fitting.
Producers — including All-Clad, Heritage Steel — made in the USA are a marvelous example, but there are others. The character of the material, though, is not to be understated; there's a reason professional chefs are more interested in the steel than in the brand when renewing their pots and pans.
It's Fantastic as Long as You Choose Right
Choosing the right cookware is all about the details, so pay less attention to the brand and the price. Inquire about the material quality, its composition, and the overall heat distribution system instead.
Remember, choose correctly, and you'll take home cookware to last a lifetime, and it's hard to put a price on that. Are you ready to browse around for your new stainless steel pots and pans?