During this Pandemic, I am always looking for out for some great new toys! As my kids are getting older, they are on tech devices more, but I truly want them to go back to being plain ole' kids! Kontu STEM Blocks allow them to do just this, in a fun and educational way.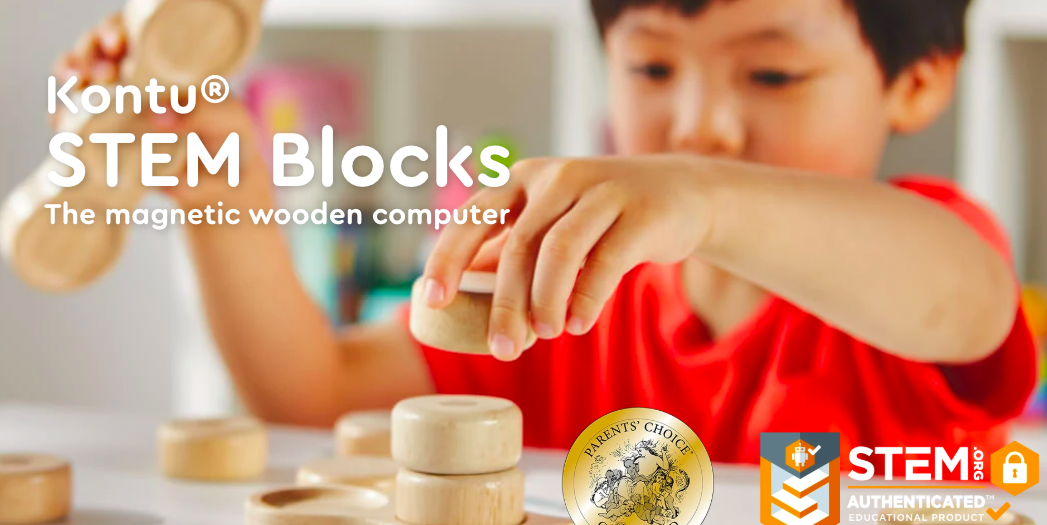 Kontu STEM Blocks introduces the early concept of math that even us older ones can comprehend. They do it an unique way, where you don't even feel like you are learning.  This toy is so popular that they received Parents' Choice Awards Gold award, which is very prestigious.
WHAT ARE  KONTU STEM BLOCKS:
Kontu (pronounced kahn'–too) is a system of magnetic wooden blocks and cards designed to promote STEM thinking and discovery. Designed for tots as young as three, these playful blocks invite youngsters to explore magnetism, early mathematics, weight & counterbalance, joints & hinges and construction. The Activity cards nudge children to explore concepts through play. It's the perfect toy to jumpstart their road to math literacy!
Parents of young playful learners may not feel equipped to teach their preschoolers about math, spatial relations, balance, or subitizing," begins the glowing review by Parents' Choice Awards. "Happily, Patrick Greenwood, the creator of the Kontu® STEM Blocks, is. The beautifully crafted wooden magnetic pieces are as lovely to hold as they are to learn from. They are called 'blocks,' but the segments are rounded, not square. Somehow, that makes them even more appealing. And here, holding is learning."
With Tay Tay just grasping the concept of numbers, this allows her to do it so effectively without even realizing she is learning.  It is so easy to teach math facts in a fun way. With a lot of us going to be homeschooling this year, this is an effective toy that is fun, educational, and inspirational.
FIND OUT MORE ABOUT KONTU HERE: STEM BUILDING BLOCKS.
*I worked with Kontu on this post. All opinions are my own and not swayed by outside sources.*