Moms and Dads are on their feet constantly, but our aching arches rarely get the care they need. That's why Senja Shoes, a new type of all-season footwear, are making such a big difference in parents' lives. These sneakers are 100% waterproof, weather-proof, baby-proof, and ultra-comfy. And, they provide the support that parents need to stay on their feet day after day.  You can also customize your shoes using sublimation with a free svg image from Design Bundles!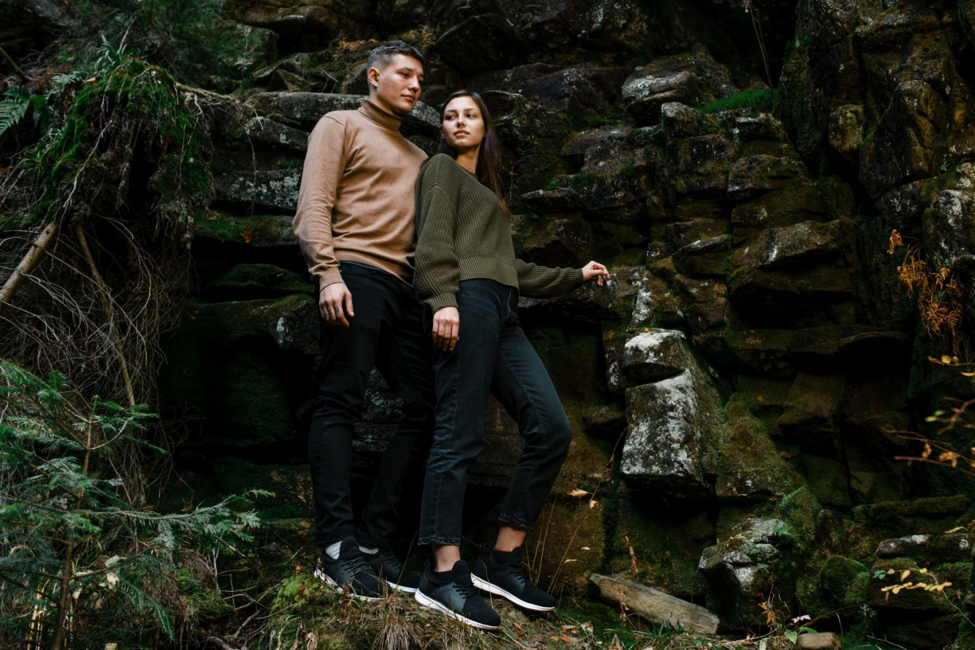 The importance of a proper pair of kicks for parents is often neglected. For example, expecting moms need shoes that can support the weight of their growing baby bump, new parents have to be on their feet to explore the world with their toddlers (and do a good deal of chasing!), and even grandparents need strong ankles, knees, and backs so they can be as mobile and energetic as possible with the next generation.
With Mother's Day and Father's Day right around the corner, there's never been a better time to give a lucky mom or dad a pair of shoes they will love and use every single day. Senja Shoes are the only pair that can handle the pressure of parenthood to make moms' and dads' lives that much easier.
What are Senja Shoes?
Senja are a brand new type of eco-conscious footwear. They are 100% waterproof (fit for rain, showering, swimming—you name it) and insulated for comfort in any season—rain, snow, or shine. They also feature advanced shock-absorbing insoles which keep your feet comfortable for 12+ hours of continuous use. Because they're made with cashmere-esque Merino wool, you can expect the most comfortable and clean fit on the market (Merino wool is naturally antibacterial!).
Here are a few reasons you're going to love these shoes.
100% waterproof
Senja are completely waterproof. And they won't just protect your feet from scattered showers and puddles. Senja are fit for full submersion, meaning you can wear them in the pool, the ocean, and the shower.
Senja are covered in an impermeable coating and their signature stretch hugs your feet and won't let water in. No matter what level of moisture your feet are subjected to, Senja will keep your feet and socks totally dry.
No one is on their feet and at the ready more than parents. With Senja's proprietary SoleCast cushioning, you will be more nimble and energetic than ever before. This advanced shock-absorption technology protects the ankles, knees, and shins from injury whether you're at the park with the kids or running a cross-country 5K.
The unique insole also has energy recycling capabilities, meaning it absorbs the shock of each step you take and reflects it back to add an extra spring of energy into each step you take.
Slip-resistant soles
The effect of pregnancy on your center of gravity can cause…issues, to say the least. But that can't be an excuse for moms not to get out there and live life to the fullest.
The solution? A shoe with better grip and all-terrain capabilities. Whether on hills, rainy asphalt, slippery floors, or gravel pathways, Senja are built to grip and grab so you can take each step with confidence.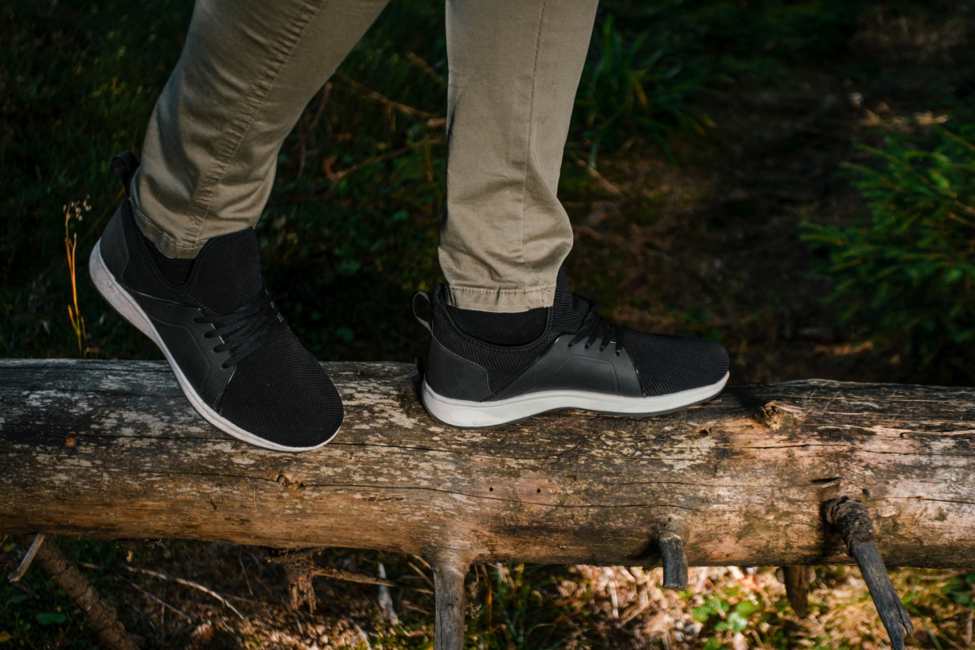 This also makes Senja a great shoe for grandparents who aren't as spry as they used to be!
Temperature controlled
Why do we have to buy so many shoes? Usually, we need shoes that keep us warm in the winter and cool in the summer. Plus, we need shoes that protect us from the elements at certain times of the year.
We already know that Senja keep your feet protected. But they also keep your feet insulated and comfortable at any temperature.
Senja's Merino wool interior is highly insulating and moisture-wicking. This means that these shoes keep your feet toasty in the winter and cool in the summer. They also prevent sweat from building up inside the shoe by diffusing it to the exterior fabric where it can evaporate. This decreases discomfort and the possibility of slipping. Plus, it keeps your socks and shoes free from smelly sweat.
Antibacterial and odor-free
Wool is a pretty amazing material. It's all-natural, and it has a ton of properties that are perfect for footwear. Merino wool, the material used in Senja, is on a whole different level. Called the highest-performance fabric of the 21st century, this fine wool has a laundry list of amazing capabilities, one of which is its antimicrobial power
Thanks to Merino wool, Senja are immune to bacteria, mold, mites, fungus, and even viruses. They keep your feet safe from harmful bacteria and fungus that cause ailments like athlete's foot.
Another benefit of antimicrobial shoes is that they make shoe odors impossible even if you wear them on your daily jog through the mud and rain every day. Foot odors are caused by bacteria and mold that grow in your shoe, but these microbes cannot live on merino wool. This means it's virtually impossible for shoe odors to develop in Senja (we can't say the same for your socks, however!).
Super Comfortable
When is the last time you slipped on a pair of shoes that made you never want to take them off? Probably never.
But you've never worn a pair of shoes that hug your feet with fine Merino wool before. Merino wool is light, airy, and has a softness that's comparable to cashmere.
Senja are so comfortable that they can be worn with or without socks. That means you can wear them all day at the office and then slip them on sockless in the evening to lounge in the yard. They're a great alternative to slippers because they slip on (no lacing necessary) and they keep your feet from getting sweaty.
Senja provide confident comfort in nature and in urban environments thanks to their FlexForm material. This flexible fabric gives the shoes a four-way stretch that adapts to your natural movements and never causes tension.
Eco-friendly
Take a positive step and set a good example for the next generation with a pair of eco-friendly shoes. Senja are made with vegan materials (Merino wool is shorn with vegan techniques) and are manufactured with a totally revamped process that focuses on sustainability.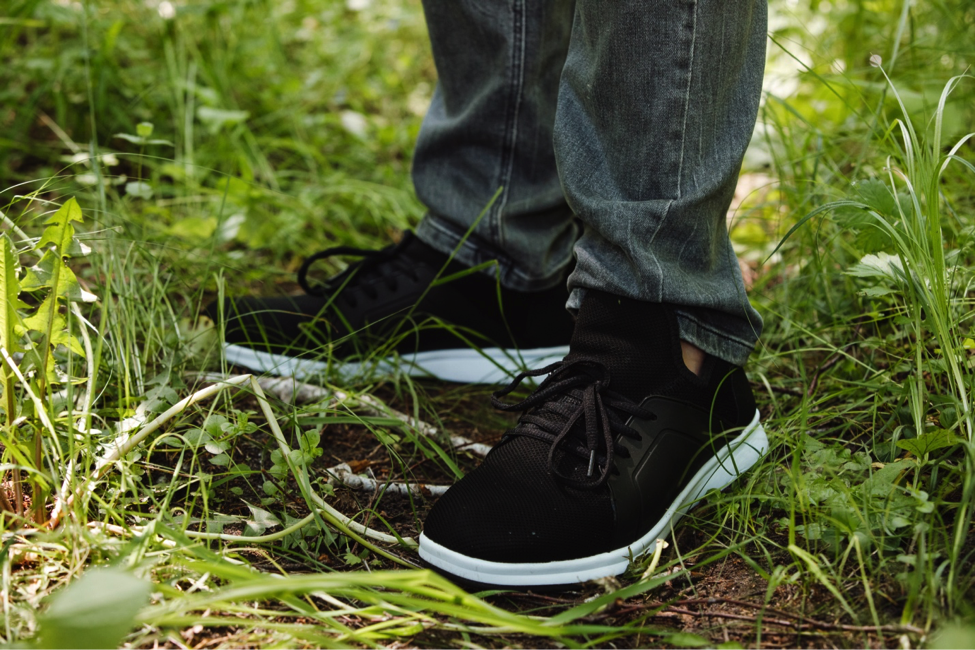 The average pair of sneakers generates about 30 lbs of carbon emissions. Senja Shoes has taken measures to drastically reduce that.
Senja's sustainable manufacturing process:
Reduces energy consumption by 45%
Reduces fossil fuel consumption by 75%
Reduces water consumption by 4500 liters per pair
Because Senja are fit for year-round use and all-terrain comfort, they can replace a number of other pairs of shoes in your closet, saving you money and preventing more shoes from ending up in landfills. One pair of Senja can replace your running shoes, casual work shoes, hiking boots, slippers, and water shoes.
Try Senja Now
Do you know a mom or dad who would love Senja? Or maybe you're ready for a pair of shoes that works as hard as you do!
For a limited time, you can try this groundbreaking high-performance footwear for a special launch price of 35% off. Moms and dads go the extra mile every day. Now, you can give them a pair of shoes that make life easier. Visit senjashoes.com now to claim your special launch price.
*This is a partnered post.*