We are all told by the government to stay home these days. With staying home, means more fun time to play games virtually after their homeschooling days.  When Nintendo released Animal Crossing, I knew it would be a hit but with the situation of our world now, I think just about every one of Zane's friends have purchased this game and they all play together. If you want a 9 year old opinion, check out my Instagram stories on why Zane loves this game. According to Zane, Nintendo Switch Animal Crossing is AMAZING!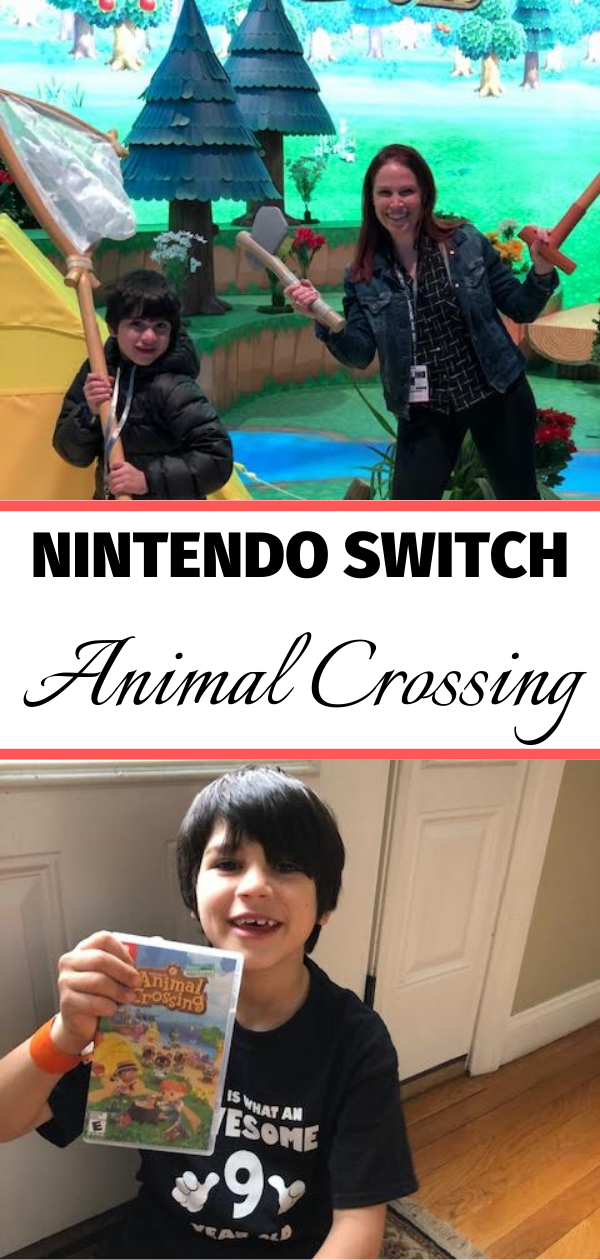 Zane was fortunate to have a sneak peak of this game at PAX EAST .  At that time, Zane walked through the beautiful set up of this game, was introduced to the characters of the game, and had some playing time. So of course, he was excited to receive Nintendo Switch Animal Crossing and play it with his family/friends.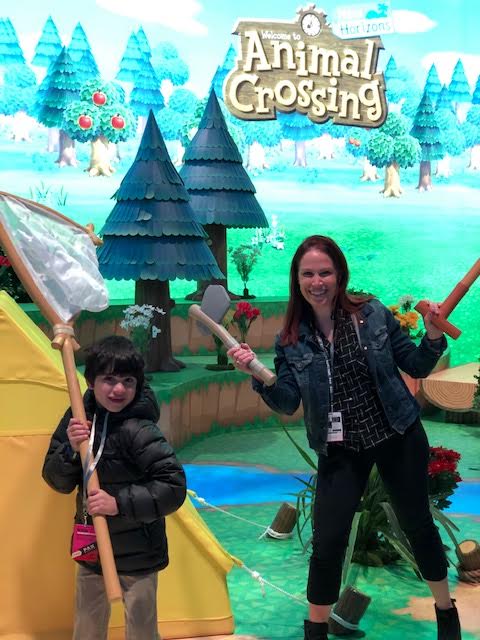 What is Animal Crossing: New Horizons about:
The new Animal Crossing game lets one create your own little slice of paradise as you explore, build, and customize your very own deserted island. A cast of charming animal residents including Tom Nook and Isabelle help grow your budding community. Players make the world their own using a wealth of natural resources to craft everything from tools to creature comforts and decorate however they wish. You can even take a break to enjoy a beach sunset while ocean fishing or hunt down insects at the crack of dawn!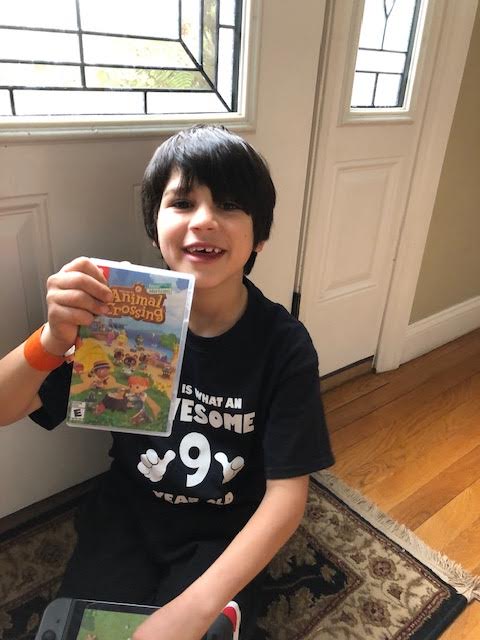 Nintendo Animal Crossing allows for all these awesome features:
–Roll up your sleeves and build your community from scratch, making your new life whatever you want it to be.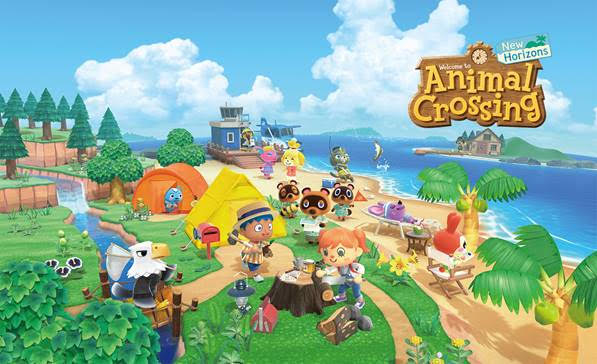 -Customize your character and home, and decorate the landscape (with furniture, if you like) as you create your own island paradise. As the island grows, more facilities will be built, like a museum, showcasing the rich ecosystem of the island, a shop full of ready-made furniture and goods you can't craft yourself and more.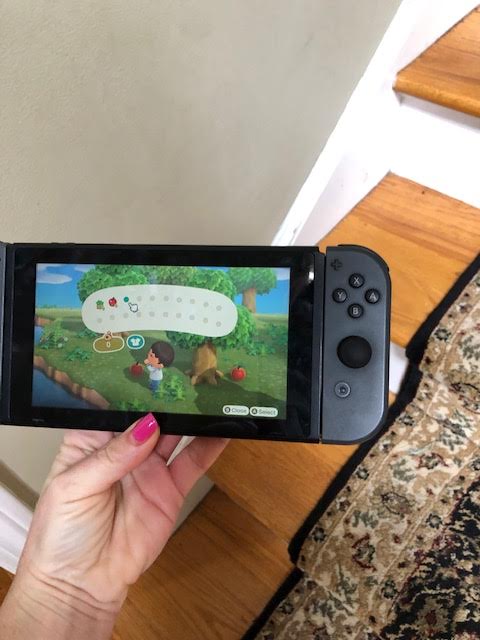 -Enjoy a variety of relaxing activities like gardening, fishing, decorating, and interacting with charming animal characters, as classic Animal Crossing experiences come to life in fun new ways within deserted- island setting.
-Experience a robust new crafting system-collect materials to construct everything from furniture to tools. You can even change the color of your DIY furniture or decorate them with custom designs at the customization workshop.
-Use your-in-game NookPhone to access apps like a camera and a map. The camera can be used to take in-game photos all over the island.
-Take advantage of the Nook Mileage program to find new things to do each day, fulfill certain challenges and earn rewards. Rewards range from in-game Nook INC. merchandise and helpful items that can enrich your time on the island, to tickets you can use to visit the distant islands.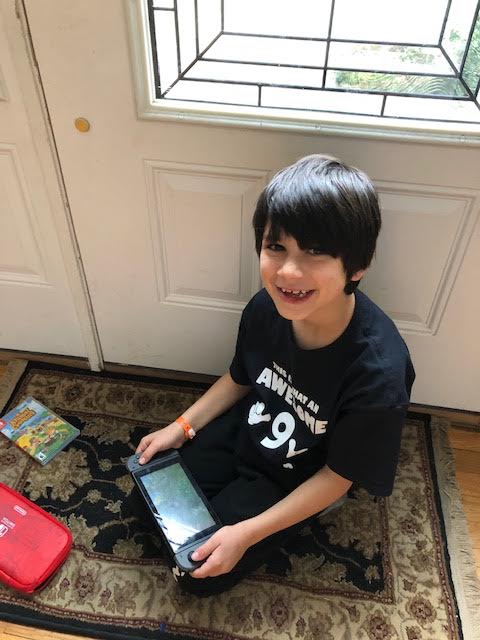 -Perform major construction like changing the paths of rivers or building and demolishing cliffs through new land development options.
-Use compatible amiibo figures and amiibo cards from the Animal Crossing series to invite familiar faces to Photopia, an island where you can place models in creative photo shoots.
-Play together with up to 8 platers, either locally or online. In Party Play, you can call up to three other players to explore the island at the same time. Visit the airport on the Island to invite residents of other Islands (via the Internet or local wireless), or travel and visit other islands yourself.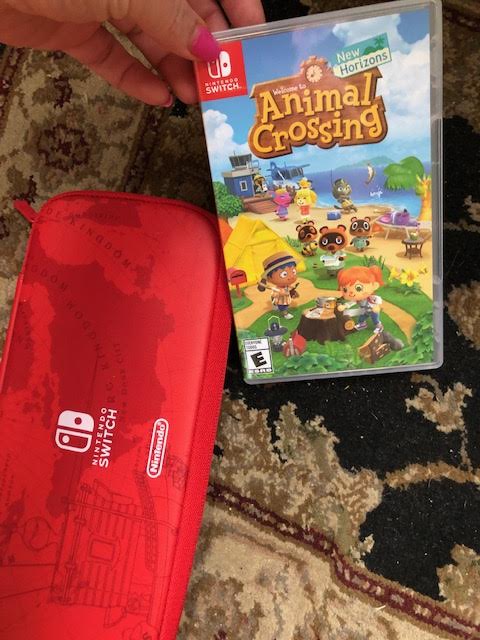 Nintendo Switch Animal Crossing is so fun and a great family game to play together! Be sure to order it online today! Happy playing!
*I work with Nintendo. All opinions are my own and not swayed by outside sources.*