The Bradford Exchange Jewelry is perfect for Mom's Day!
Can you believe that Mother's day is just around the corner? This year has been flying by so incredibly fast, it's hard to believe that once again we're about to celebrate the women in our lives that have done so much and mean the world to us; our mothers! There is no form of love more pure than that of a mother and as such, they deserve to be shown all of the love we can give them, especially on the most special day of the year for them.
Now, do I love receiving the adorable gifts that my little ones pick out for me or in some cases craft for me? You bet, however, more than that I love dedicating an entire day to celebrating my own mother and lavishing on her the attention she wholly deserves. There have been years gone by that we've spent the day shopping, or gone to a popular movie out in theaters, and then there have been times we've just had a spa day. What ever it is my mother desires to do on her special day, I make sure it's zero stress and that the main focus is on her.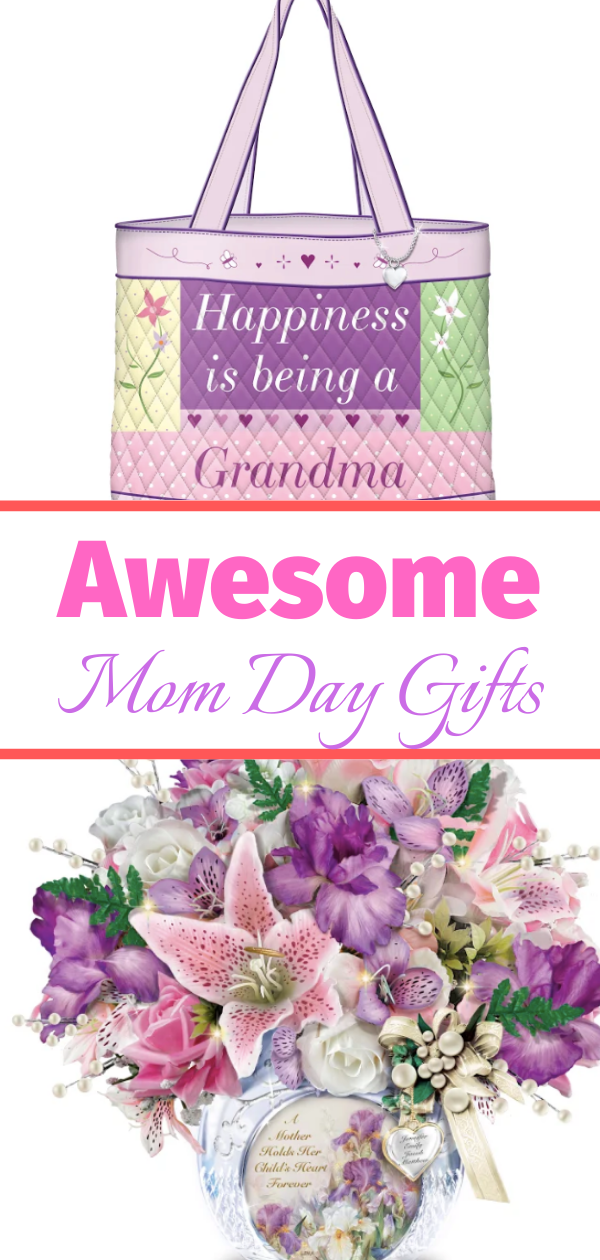 This year we're in a little bit different of a situation, and while we may not be able to be together (we're in different states these days and we are homebound) or enjoy an afternoon out on the town, I still plan on going big to celebrate the most important & influential person in my life.
With a global health crisis unfolding more with each passing day this year will be a lot harder to visit my favorite places for unique gifts for mom but thankfully,  I found out about Bradford Exchange which is perfect for my mom!
Bradford Exchange recently reached in regards to having me do a write up featuring a handful of their most popular gifts for mom. As a locally owned business based out of Chicago, they excel in creating personalized gifts for any occasion and are home to a selection that doesn't disappoint. Some of my favorites, in both personalized gifts and gifts for mom, include but are by no means limited to:
If you're tired of the same old mothers day routine and looking to send a touching gift that will speak volumes of your love for the mother in your life, then head over to the Bradford Exchange online. The links below are just a few of my favorites that I found while browsing but with how wide the selection.  I have no doubt my readers can find something every bit of meaningful and lovely as those I mentioned above. We love The Bradford Exchange Jewelry.
When it comes to your mother the sky is the limit. There is no such thing as too extravagant, too simple or too beautiful and that is what I believe is so wonderful about The Bradford Exchange Jewelry.  They have something in all of those categories as well as many more!
*This is a partnered post with The Bradford Exchange Jewelry. All opinions are my own and not swayed by outside sources.*